When the Panther's fall season begins, there will be a new cat on the block –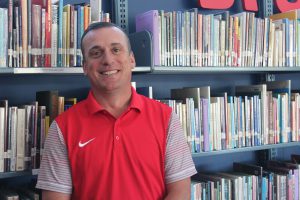 Kurt Buddenhagen has been appointed as Monticello Central School District's Athletic Director.
He brings a wealth of experience to the Monticello team, with more than two decades of experience in athletics and education, most recently as the athletic director in the Liberty Central School District. Prior to that role, he had been a physical education teacher for Sullivan County BOCES for 14 years and has also coached football, baseball and soccer at Sullivan West.
A life-long sports enthusiast, Mr. Buddenhagen is excited to join the Monticello team.
"There are so many good things happening in Monticello and I'm looking forward to continuing the great work done by our previous athletic director [Lou Cioffi]," he said. "This district is really moving in a forward direction and it's exciting to be a part of something like that."
In his down time, Mr. Buddenhagen enjoys all things outdoors – including hiking, golfing and visiting the Adirondacks, spending time with his family and rooting for his favorite football team, the Pittsburgh Steelers.
"I know that the combination of Mr. Buddenhagen's experience and his enthusiasm is going to bring great things to our athletic program and our athletes," Superintendent Tammy Mangus said. "I'm excited to welcome him to the Monticello team."