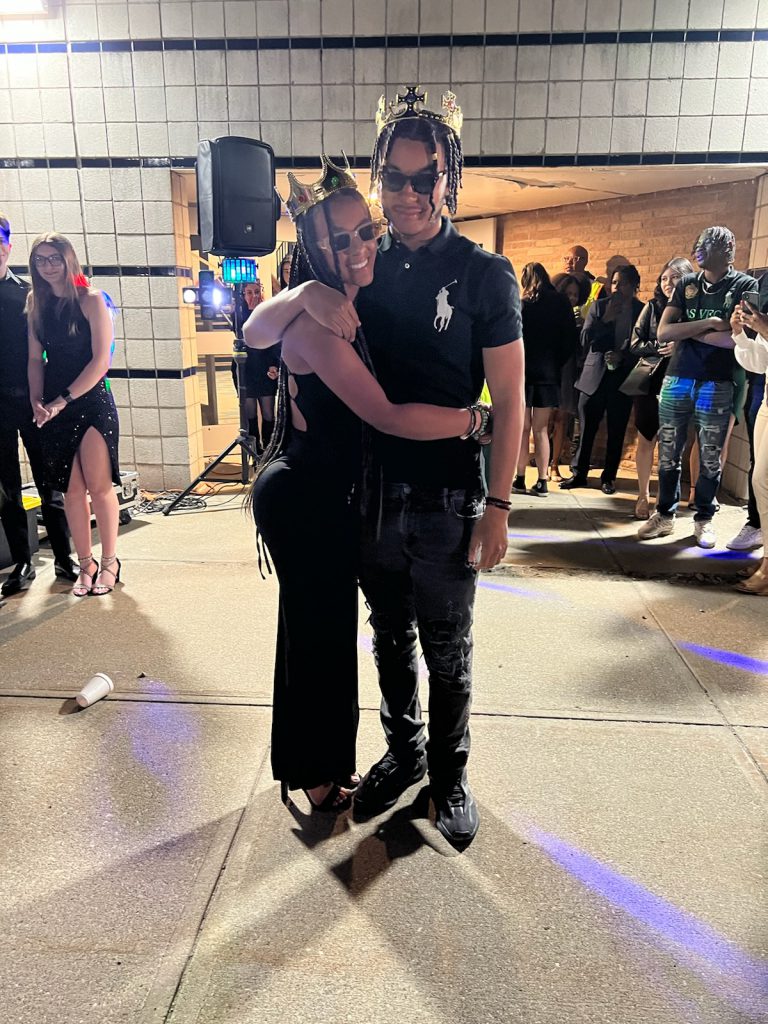 Due to COVID, the last schoolwide event for Monticello highs school students was the October pep rally back in 2019. That drought ended on 
April 29, 2022 which was a momentous day for Monticello High School students. During the school day there was an outdoor pep rally down on the football field where classes competed in an epic ultimate frisbee battle. Becky Salerno, our Monti Idol winner, opened festivities with the National Anthem followed by our dance students performing their first of three pieces in-between matches. The Seniors came out victorious and the Sophomore class came up short in the championship game. Thanks to Ms. Hurley for organizing with class advisors, Coach Russo, and Mrs. Wheeler for working with her dance students to put on a successful event.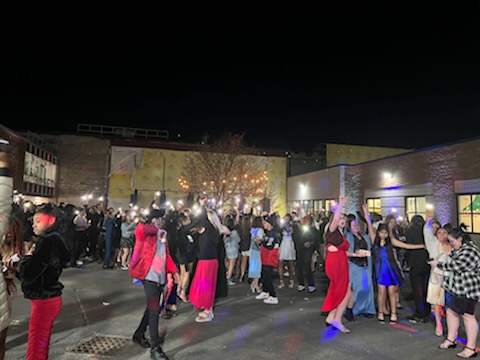 That evening was the first school-wide dance in years. Monticello high school students attended a rescheduled homecoming dance put on by the sophomore class led by Mrs. Byrne. The dance took place out in the high school courtyard by the auditorium entrance and inside the auditorium lobby. Even with the chill in the air, over 200 students had a great time dancing
Under the Stars
in what was a memorable and long-awaited night of fun. Food and drink were provided to all students, included in their ticket price. Thanks to pizza donations from
Papa Luke's
, the generous deal from
Siena's
, plus the delicious mac and cheese donated by
Joe Taylor's catering 
Chinatown Kitchen
 donated four $5 gift certificates which were given to members of the homecoming court.
Congratulations
to our Homecoming King, Demetrius Edwards, and our Queen, Yamillette Escobar.