Four exceptional Monticello High School alumni were inducted into the district's Hall of Distinction at a ceremony on Friday, Nov. 3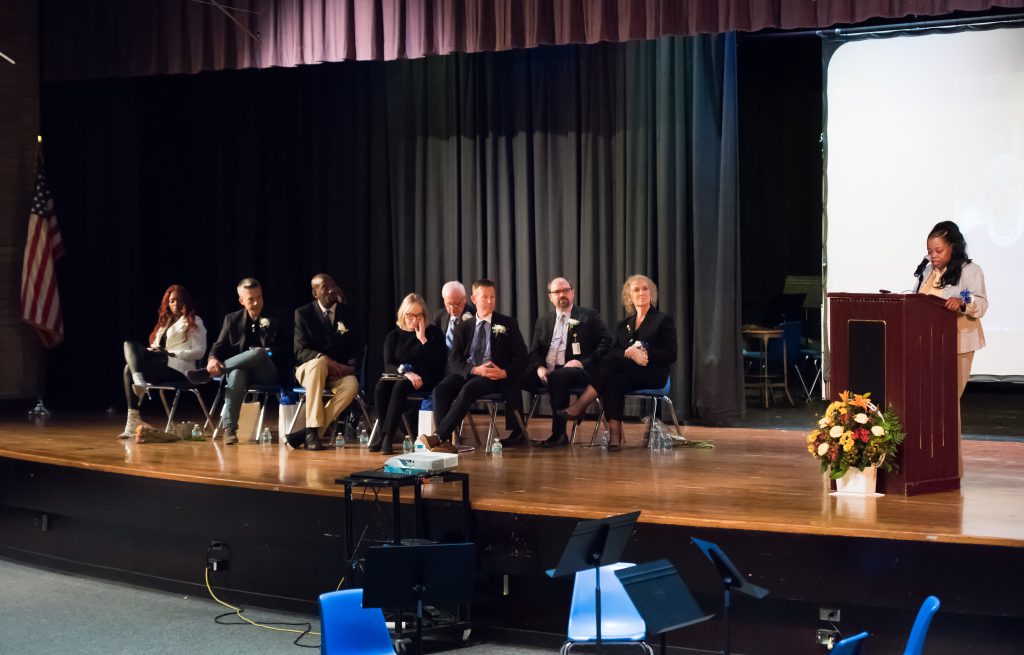 Four distinguished alumni were honored by Monticello Central School District at its tenth annual Hall of Distinction induction ceremony on Friday, Nov. 3. The ceremony was held at Monticello High School in the Arnold Packer Hughs Auditorium in front of this year's inductees, their families, the MCSD Board of Education, the Hall of Distinction Committee and fellow members of the school community. The inductees for the 2023 Hall of Distinction were:
Ralph S. Breakey, M.D., MHS Class of 1911
Julian Dawson, MHS Class of 1999
Shirley Hornbeck, MHS Class of 1953
Antoinette Williams, MHS Class of 1986
The remarkable work and professional achievements of each inductee were celebrated during the ceremony. Julian Dawson and Antoinette Williams attended the event in-person, while Shirley Hornbeck was present via Zoom. Randy Katz, D.M.D. and Valerie Katz-Broza, M.D. – both Monticello High School alumni – attended the ceremony on behalf of inductee Dr. Ralph Breakey.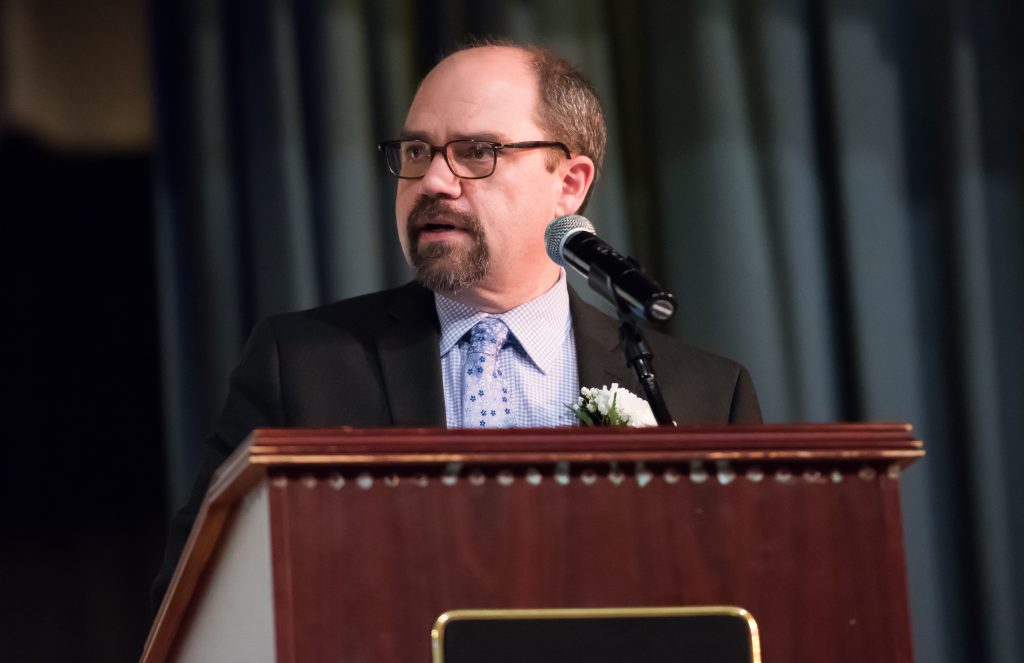 The ceremony began with performances by student musicians from Monticello High School, followed by the Pledge of Allegiance. Superintendent of Schools, Dr. Matthew Evans provided opening remarks, which welcomed all to the tremendous occasion. Lori Orestano-James, Hall of Distinction Master of Ceremonies also spoke and gave a brief overview of the 2023 induction class. As each inductee received their award, they were introduced by someone close to them who attested to their success and character. Inductees then spoke to the audience, providing valuable insight and advice on how to be prosperous both professionally and personally.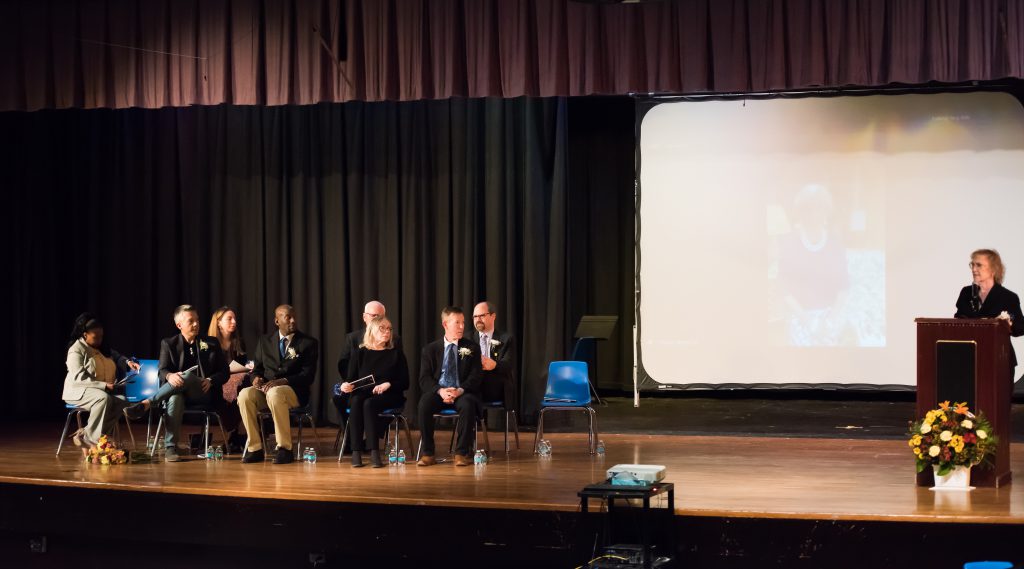 The ceremony concluded with the unveiling of the plaques on the wall outside of the MHS Auditorium. Each plaque commemorated the professional accomplishments of this year's inductees and were hung alongside past Hall of Distinction honorees.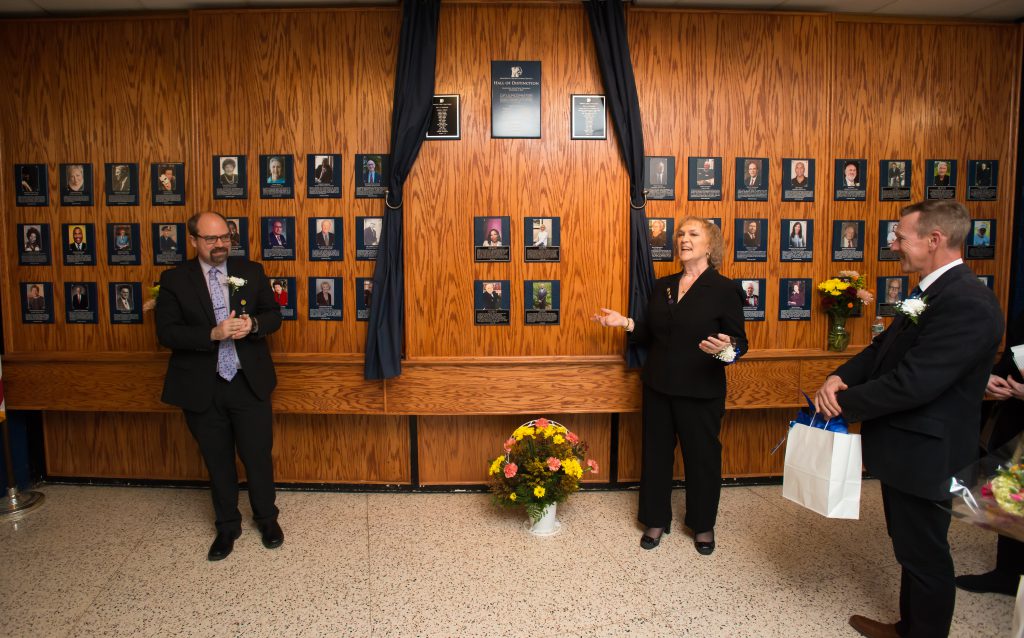 "This year's inductees span centuries of excellence in the Monticello Central School District," said Superintendent Dr. Matthew Evans.
"Unlike some of the induction classes of years past, every inductee—Dr. Ralph Breakey, Julian Dawson, Shirley Hornbeck, and Antoinette Williams—is an alumni, went away for a college education, and came back to serve this community with distinction. That is not a required recipe to be inducted, but rather an indicator of the quality of this year's class…We are proud that they are graduates; proud for the work they've done for this community; and proud for their recognition."
The Hall of Distinction, Class of 2023 serves as inspiration for current and future MCSD students. The story of each inductee's professional career and accomplishments are a testament that success is attainable through hard work, dedication and passion.
Congratulations to the Hall of Distinction, Class of 2023!