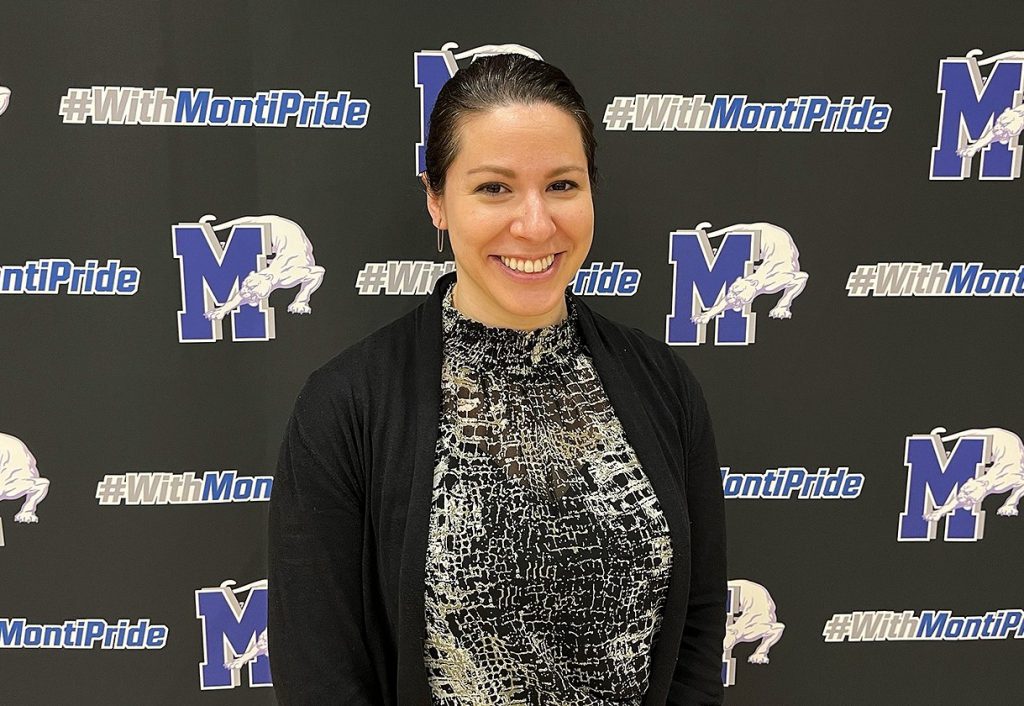 Monticello Central School District is excited to welcome Samantha Lefberg as the new assistant principal at Monticello High School. A native of Bloomingburg, New York, Ms. Lefberg grew up in the small village and graduated from Pine Bush High School. During her childhood, she would often spend summers in Sullivan County, which was one factor that led Ms. Lefberg to apply for the assistant principal position at MHS.
"…when I saw a position open in Monticello, I was very excited. There is so much that Monticello has to offer and I believe this is a great place to learn and grow," said Ms. Lefberg.
After high school, Ms. Lefberg attended the State University of New York at Oswego where she graduated with a bachelor's degree in Spanish and Creative Writing in December of 2009. She then spent the next two years at Brooklyn College, pursuing a master's degree in Adolescent Education in Spanish, as well as establishing her roots in the area.
A few months after graduation, Ms. Lefberg obtained her first teaching position at Brooklyn College Academy, a small comprehensive early college high school in Brooklyn, NY. She spent the next several years teaching Spanish to dozens of students, in addition to being an active member of the school community. She also earned an additional master's degree in educational leadership at Brooklyn College.
During her tenure at Brooklyn College Academy, Ms. Lefberg was involved in a number of different programs and committees. She was a coordinator for the Culture Committee, working with students to improve the school's culture and climate through interactive workshops and events. She was also a co-supervisor of the peer mentoring program and facilitated mentor/mentee relationships between upperclassmen and younger students. A fan of volleyball, Ms. Lefberg spent five years as the head varsity coach of the sport. Lastly, Ms. Lefberg was a part of the Learning Leaders Committee and assisted in the growth of the school's professional development for staff.
Throughout her eleven years at Brooklyn College Academy, Ms. Lefberg has had many leadership opportunities and learning experiences to prepare her for her new position. Ms. Lefberg's work on the school's Culture Committee provided insight on the importance of student-staff relationships to create a welcoming learning environment for all. She also credits her mentors with giving her valuable job insight and advice.
In her down time, Ms. Lefberg enjoys outdoor activities such as hiking and kayaking. She's looking forward to bringing her vast knowledge and experience to her new role saying "I'm most excited to meet/work with my colleagues, students and parents. I'm excited to work with everyone to make positive influences on our students and their futures." Ms. Lefberg's first day as Monticello High School's new assistant principal was on Monday, April 17.