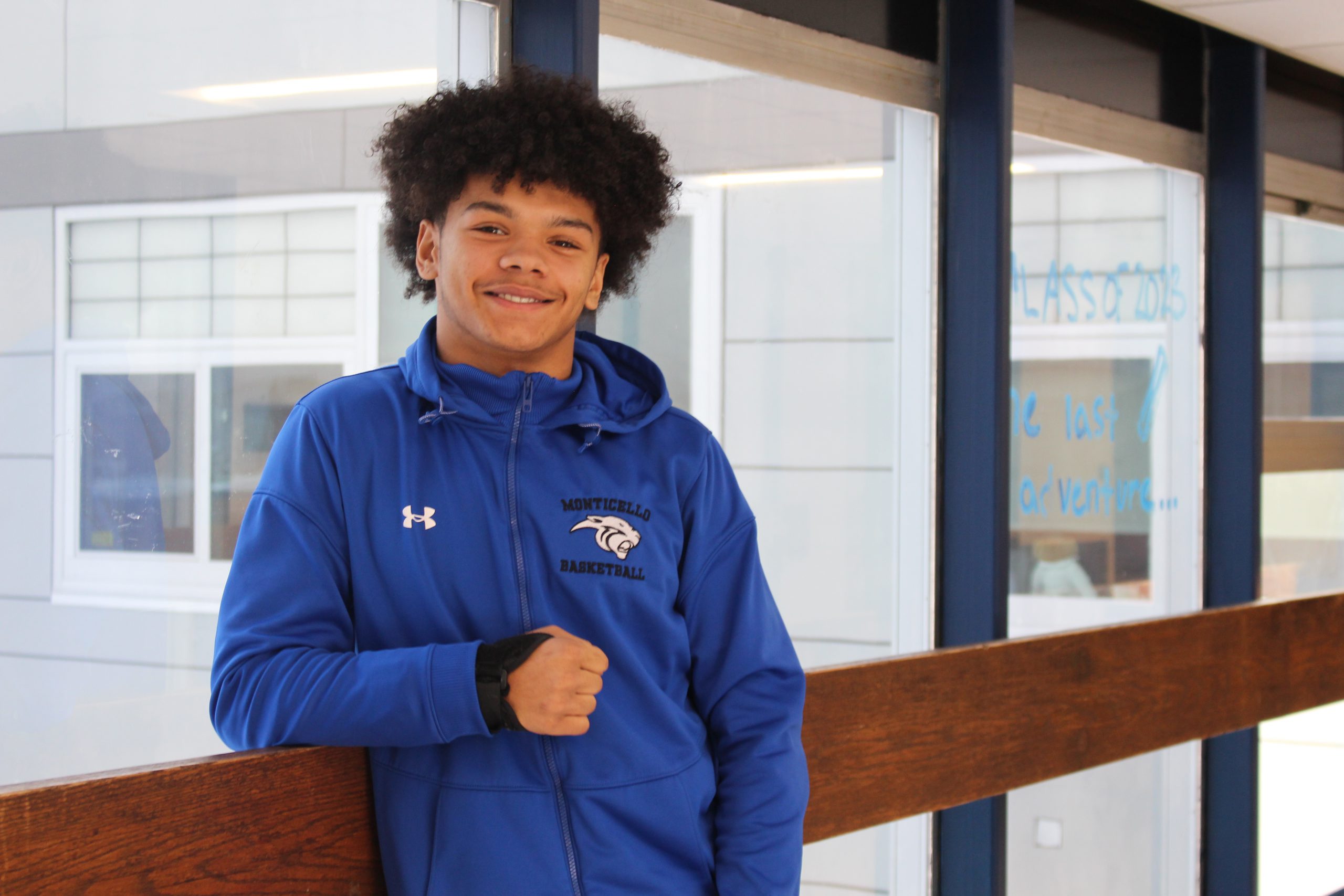 Monticello High School junior, and football player, Xavean Mitchell, has been selected as Class A All-League Player by Section 9 Coaches Association.  Xavean, who has been playing since he was eight years old, and carrying a football around with him for even longer, has a 121-yard-average per game.
"In my eight years of coaching at Monticello, I have never had a player selected selected as Class A All-League Player," said Arthur Johannes, one of Monticello's four coaches. "Xavean is an exceptional athlete. There are 11 positions in football, and there is no position that you can't put this kid. He's a mastermind with a great football IQ."
Xavean attributes his successes on the field for his life-long love of the game as well as the football community around him.
"Football for me is a way to channel my energy, my anger and my passion into the game," Xavean said. "Seeing people on my team grow as football players is inspiring – and of course, we can't do it without our coaches. They push us to set goals and work towards them, and they remind us all the time that one bad play doesn't matter. You can't dwell on it, you need to move on to the next."
It's a great mantra for the team, who has struggled to amass wins on the field over the past few years.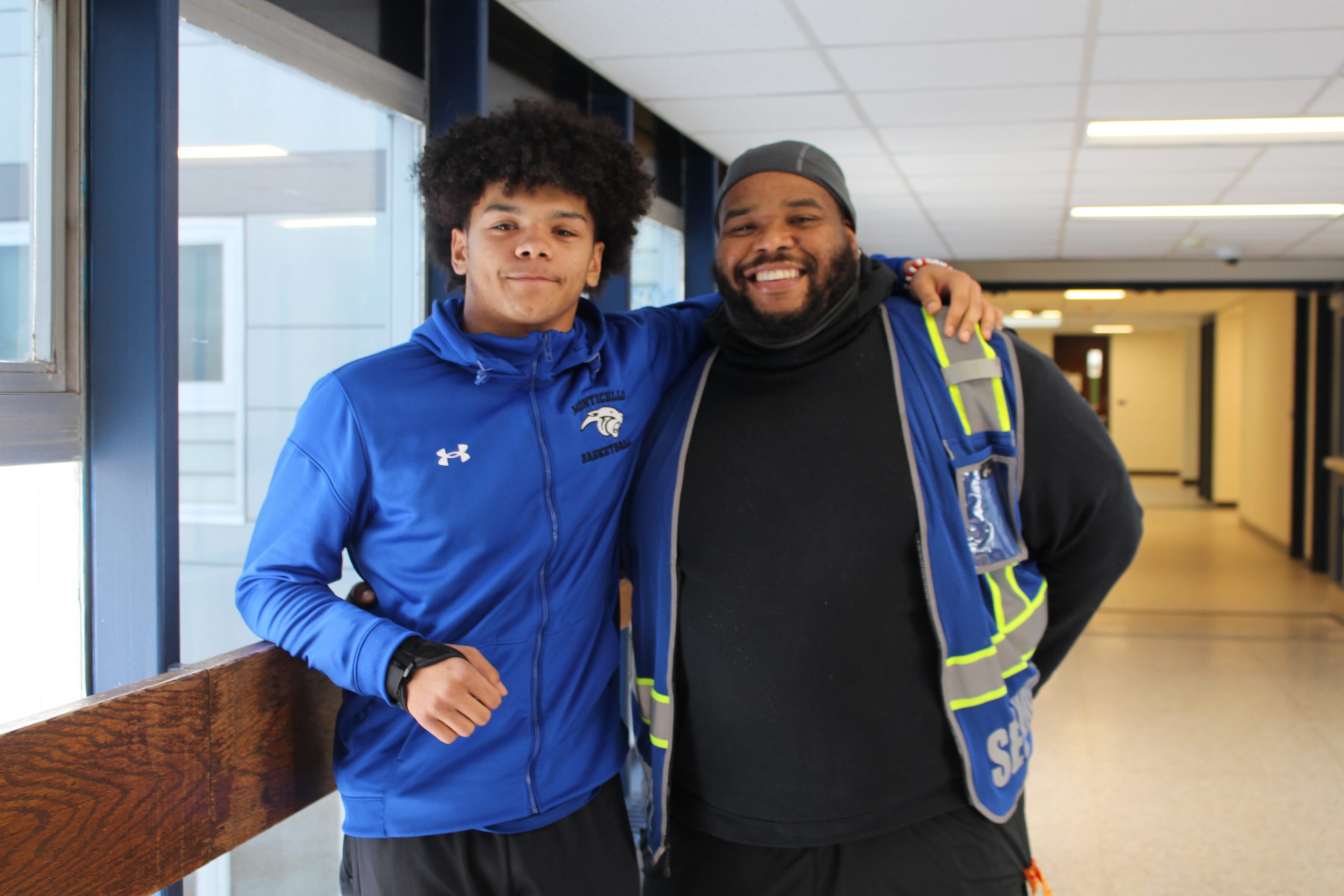 "One of our key phrases is 'it's not where you start, it's where you finish,'" said Mr. Johannes. "This season, we approached workouts and practices differently, and it paid off. We knew where we were strong; we needed to concentrate on where we were weak. Our record may sound lousy, but this is the first time in many years that we won two games,  beat a division team that walloped us last season and had a player selected as Class A All-League Player. It's deeper than wins and losses, it's about growth and where we see ourselves in the next season. We struggle – but we come together as a team and that speaks for itself."  
In addition to football, Xavean also plays basketball at MHS. His long-term goals include attaining scholar athlete distinction,  attending college after graduation and possibly pursuing a career related to coaching.
As for his short-term goals?
"I can't wait for next season to show everyone what Monticello is made of," he said.  
NOTE: An earlier edition of this article contained the incorrect distinction that Xavean received. It has since been corrected.