The Sullivan County School Boards Association honored members of the Monticello Central School District community for excellence and dedication to the district and Sullivan County. The awards were presented at the organization's annual awards dinner held at the Villa Roma.
Stacy Cornelius, Outstanding Educator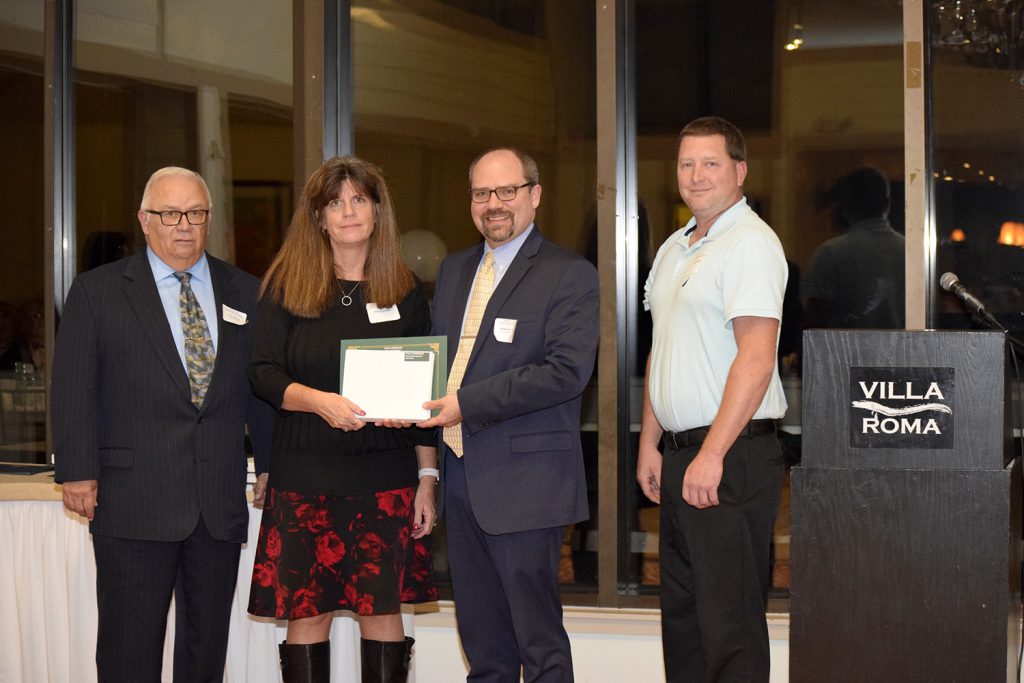 Robert J. Kaiser Middle School Math Teacher Stacy Cornelius received an Outstanding Educator Award. In addition to classroom instruction, Ms. Cornelius also works as a math department instructional leader (DIL/Head Teacher), math team coach for grades 6-9, and new teacher mentor. In her role as DIL, she leads the math department, learning and utilizing the most current and successful practices. Under her leadership, the math scores of RJK students have increased steadily.
She is known for cultivating enthusiasm from and building relationships with her students – many who return to for help with upper-level coursework long after they've left RJK. She encourages success, oftentimes showing up at athletic practices and games. In her classroom, she has a bulletin board that proudly displays her students' successes in and outside of the classroom.
"Stacy Cornelius does not just come to work to do a job," wrote her colleague Robert Keesler in his nomination letter. "Her students can move through a school year with the confidence that there is no better teacher, life coach, mentor, friend and advocate than that of their math teacher, Stacey Cornelius.  
Local law enforcement, Friend(s) to Education 
The district also nominated three local law enforcement agencies and members for the Friend to Education award. Lieutenant Cheryl Crumley, from the Sullivan County Sheriff's Office, Detective Sergeant Michael Davis from the Monticello Police Department and BCI Investigator Kurt LaBuda from the New York State Police all accepted their awards on behalf of their agencies. When the district received a threat of violence in December of 2021, these officers, along with their colleagues in their respective organizations were instrumental in investigating the incident, arresting the perpetrators and facilitating a safe reopening of schools.