The Monticello Central School District is proud to showcase this year's Hall of Distinction honorees for the Class of 2021. Below are six profiles detailing the exceptional work and accomplishments of this year's honorees since their graduation from Monticello High School. 
The Hall of Distinction honors highly successful alumni, former board of education members and former employees who have achieved distinction, outstanding accomplishments or made significant contributions within their school, family, career, community and/or personal lives. It was established during the 2012-2013 school year and is located in the lobby outside of the Arnold Packer Hughs Auditorium in Monticello High School.
The induction ceremony for this year's event is Friday, June 3 at 12PM in the high school auditorium.  
Honoree Profiles: Hall of Distinction, Class of 2021
Todd Cellini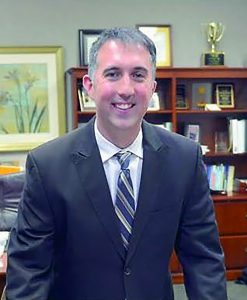 Dr. Todd Cellini is the Chief Academic and Operations Officer for Spartan Education Group. With more than 20 years' experience in higher education in both the public and private sectors, Todd has always valued education. A first-generation college graduate, he began his career in various student service roles at SUNY Sullivan, SUNY Oswego and the University of South Carolina. Todd then went to South University where he was the president of their flagship campus for seven years. Some of Todd's successes in this position included fiscal effectiveness, the implementation of 16 new programs, and increasing overall student body growth, new student enrollment, and graduates each year.
A few years later, South University promoted Todd to Assistant Vice Chancellor where he was responsible for developing and executing the vision and strategic direction of three campuses, as well as an online division. His additional areas of responsibility included campus leadership development, capital planning, human resources, and stakeholder management. During his tenure at South University, Todd oversaw a large population of students, and it was there that he discovered his true passion of being able to watch students grow and become leaders in their local communities.
Todd has a Doctor of Education in Organizational Leadership from Argosy University. In addition, he earned a master's degree in Social Sciences with a concentration in Student Affairs Administration from Binghamton University. Todd also has bachelor's degrees in Geography and Environmental Studies, and is the author of the book "First Year Experience: Improving Academic Success".
Judge Mark Meddaugh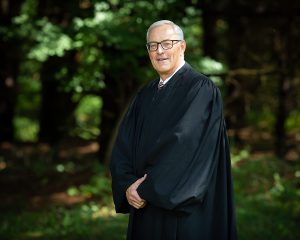 Judge Mark Meddaugh has served as Sullivan County's Family Court Judge for the past thirty years and is a designated Acting Justice of the New York State Supreme Court. He has worked extensively in the Sullivan County Family Court system, first as a Hearing Examiner and then as the Support Magistrate. Prior to being appointed as a Hearing Examiner, Judge Meddaugh privately practiced law in Monticello for four years.
Judge Meddaugh graduated from Orange County Community College in 1973, then continued his education at the State University of New York in Albany. After earning his bachelor's degree at SUNY Albany, Judge Meddaugh attended Villanova University's School of Law, graduating with a Juris Doctorate Degree in Law in 1979.
An advocate for Monticello families, Judge Meddaugh has helped implement local programs such as Court Appointed Special Advocates (CASA), which ensures that abused and neglected children receive the help they need. In 1998, Judge Meddaugh was appointed to the Advisory Committee to the Office of Attorneys for Children in the Third Department and he has served as chair of that committee since 2016. Judge Meddaugh also serves on the Advisory Committee for Judicial Ethics for New York State.
Judge Meddaugh is currently a member of several associations including the New York State Bar Association, the New York Women's Bar Association, the Sullivan County Bar Association, and the Women's Bar Association of Orange and Sullivan County.
Henry "Hank" Good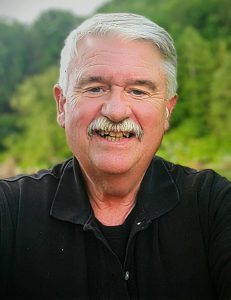 Henry "Hank" Good always dreamed of living a life on the road. In 1973, Hank's dream became reality when he went to truck driving school and passed his road test on his 21st birthday. Born in Bad Godesberg, Germany, Hank and his family moved to the U.S. in 1955, eventually settling in Monticello. After graduating from Monticello High School, Hank attended Williamsport Community College, now known as the Pennsylvania Institute of Technology. He studied diesel mechanics, a stepping stone towards becoming a truck driver.
A few years after passing his truck driving road test, Hank bought his first truck and started his own business called "Henry R. Good Interstate Trucking." In 1982, Hank competed in his first truck show. A year later Hank and his truck were featured in their first magazine publication and by 1991, Hank and his truck were so famous that he had been featured in over 100 newspaper and magazine articles. This led Hank to go on several international trucking tours across Europe. Upon his return to the U.S. in 1996, Hank resumed his trucking career and eventually donated his 1981 Kenworth truck to the Iowa 80 Trucking Museum in Walcott, IA. Three years later, Hank took a position with ICX, which is part of the Gully Transportation Family. Hank continues to work at this organization to this day, 49 years after passing his first road test.
Cynthia MacAdam Gilmour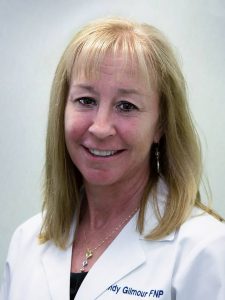 Cynthia MacAdam Gilmour has always had a passion for helping others. As a family nurse practitioner with close to 20 years of experience, Cynthia has dedicated her life to caring for the most vulnerable. Upon her graduation from Monticello High School in 1980, Cynthia attended the College of New Rochelle where she graduated with a bachelor's degree in nursing. She then began her nursing career in Pediatrics at Catskill Regional Medical Center before accepting a position as the school nurse and health instructor at Cooke Elementary and Chase Elementary. At the elementary schools, Cynthia was not only responsible for caring for sick students, but also teaching the health curriculum.
While employed as an elementary school nurse, Cynthia earned a master's degree in Health Care Administration from the New School of Social Research. She soon accepted a position at Arden Hill Hospital in Goshen as Nurse Manager of the Pediatric unit. During her tenure at Arden Hill Hospital, Cynthia decided to pursue her dream of becoming a family nurse practitioner. That dream became a reality in 1996 upon her graduation from Binghamton University. From that day on Cynthia has been a family nurse practitioner in Monticello and the surrounding region, providing high-quality medical care every day to residents.
Warren "Buddy" Goldsmith (deceased)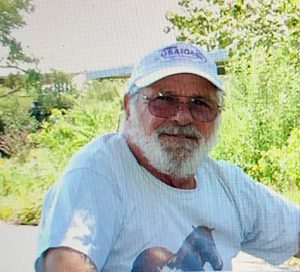 As an athlete for most of life, Warren "Buddy" Goldsmith was never one to throw in the towel. Born and raised in Monticello, Buddy was a Monticello High School athlete before becoming a coach of various sports teams at his beloved high school. Over the course of 30 years, Buddy served as a head coach, assistant coach and volunteer coach of the boys and girls soccer teams, the ski team, and the track and field team. Buddy was also instrumental in the development of the district's gymnastics program. He inspired generations of young athletes with his positive attitude, bringing home numerous OCIAA and Section IX titles.
Buddy took his passion for coaching sports beyond Monticello working as the Director of the Sullivan/Orange County Special Olympics. In this position, Buddy trained athletes in competitive gymnastics and acted as their coach in many national and international competitions. Buddy also served on the New York State Special Games Committee for three decades.
In addition to coaching sports, Buddy was an active member of his community. He worked for the Village of Monticello as both the Director of Recreation and the Director of the Senior Citizens Program. Buddy also founded the Monticello Youth Group.
Although he passed away in 2012, Buddy's positive influence continues to inspire current and future generations of Monticello athletes. "As a coach and mentor, Buddy strived for excellence in performance and fairness," according to his nomination letter. "He encouraged all to do the best they were capable of."
Seth Rausch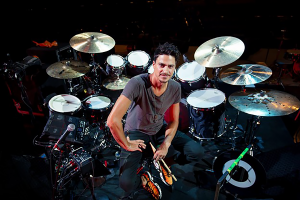 For Seth Raush, music is in the family. Born and raised in Sullivan County, Seth was first introduced to music when he played with his uncle's band, The Rausch Brothers Band. Seth's passion for music continued to grow over the years, and he eventually decided to pursue music professionally.
In 1996, he moved to Nashville and has had the opportunity to share the studio and/or stage with artists such as Keith Urban, John Fogerty, Peter Frampton, Vince Gill, Emmylou Harris, Stevie Nicks, Brothers Osborne, Dwight Yoakam, Sheryl Crow, Miranda Lambert, Maren Morris, Gary Allan, Jason Isbell, Eric Church, Carrie Underwood, Julia Michaels, Ariana Grande, Hunter Hayes, Garth Brooks, Trisha Yearwood, Little Big Town, Phil Vassar, Tanya Tucker, Marty Stuart, Chris Stapleton and more.
In addition to performing with some of the biggest names in music, Seth has made several appearances on television shows including The Tonight Show, Late Night with David Letterman, Jimmy Fallon, Conan O'Brien, Jimmy Kimmel, American Idol, X-Factor, Dancing With The Stars, Good Morning America, The Ellen Show, Oprah and others.
Seth is currently sponsored by Gretsch Drums, Gibralter Hardware, Zildjian Cymbals, Remo Drumheads, Innovative Percussion Drumsticks, Big Fat Snare and Beier Snare Drums. When he's not on tour, Seth stays busy recording for various writers, artists and producers. He currently resides just North of Nashville with his wife and six children.