The Today's Students, Tomorrow's Teachers organization presented a "leadership in education" award to the Monticello Central School District in recognition of the district's seven-year partnership with the program.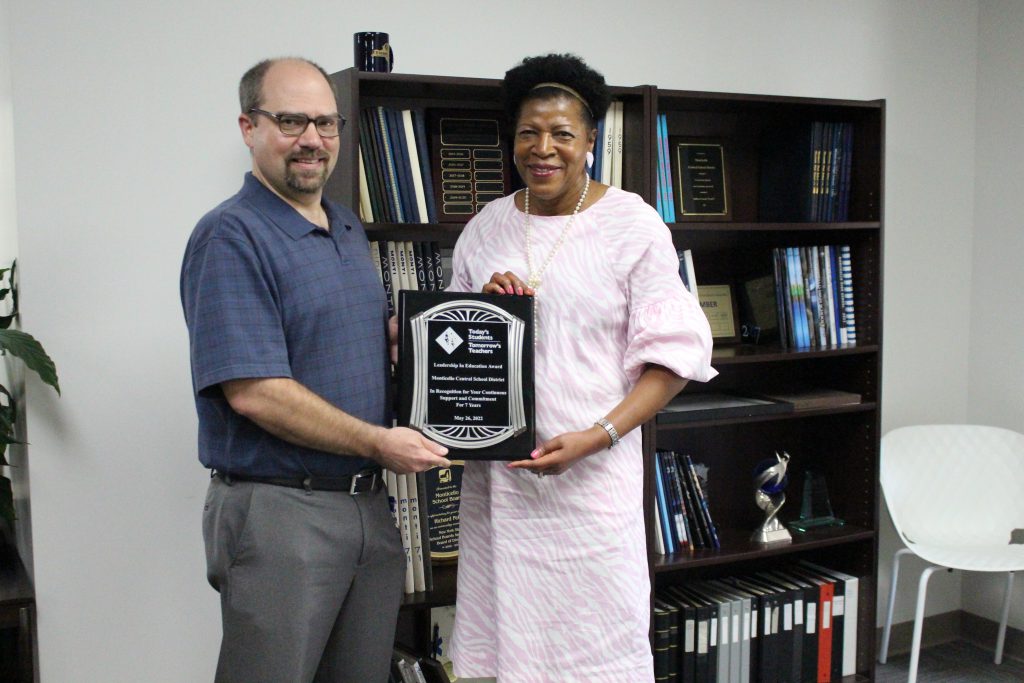 Today's Students, Tomorrow's Teachers is a program that works to recruit, mentor and train culturally diverse and economically challenged students to become effective teachers and committed leaders. Participants in the program receive support and professional development from eighth grade through high school and college and post-degree placement. TSTT students are also eligible for significant college scholarships. 
Any Monticello CSD student who is interested in joining the TSTT program should contact Asia Moore at asiamoore@tstt.org and their principal's office.