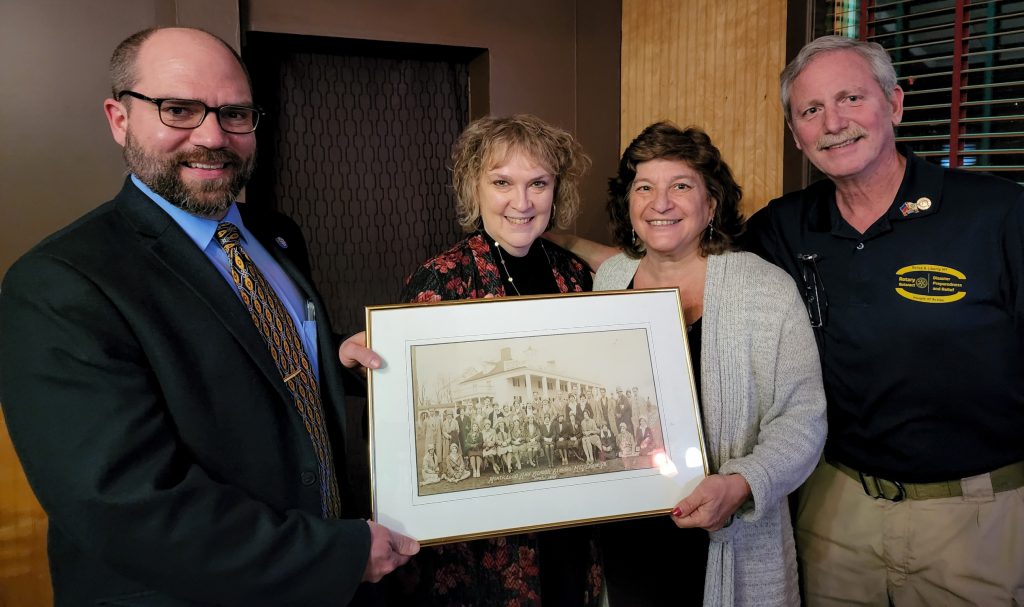 Monticello Central School District received a "blast from the past" thanks to the donation of a photo from Monticello residents Judy and Gary Siegel. The photo is of Monticello High School's 1928 graduating class and was taken when the students were on their senior trip to Mount Vernon almost 100 years ago.
The photo was discovered when Cy Plotkin, Gary Siegel's uncle, passed away and Gary inherited some of his uncle's possessions. One day while going through some of Cy's things, Gary and Judy came across a series of photos and slides that were decades old. While examining the various photography slides, Gary and Judy noticed a photo of Monticello High School's 1928 graduating class that featured Gary's uncle, Cy. Upon further review, the Siegels came to the conclusion that the photo belonged with MCSD and decided to donate the picture to the district.
Photo in hand, the Siegels utilized a recent Rotary Club meeting to speak with district Superintendent Matt Evans and school board president Lori Orestano-James about donating the photo to MCSD. Gary and Judy explained the story behind the photo and why they believed it belongs with the district. After a brief discussion, MCSD graciously accepted the donated picture from Gary and Judy. The Siegels then posed for a picture holding the donated photograph with Superintendent Evans and board president Lori Orestano-James.