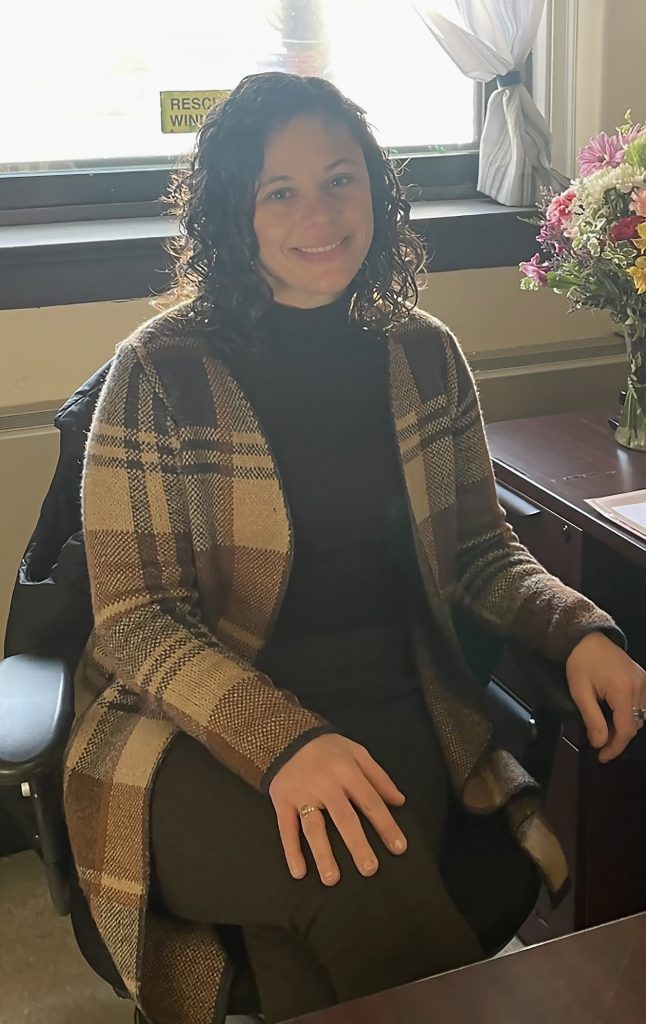 Monticello Central School District is excited to announce the promotion of Allison Billias to the position of interim assistant director of pupil personnel services (PPS). Born in the Bronx and raised in Wurtsboro, Ms. Billias has been a part of the Monticello community for years. She's an alumna of Monticello Central High School, having graduated in 2004. She currently lives in Monticello with her husband and three children. "Sullivan County is a beautiful place to live and I love having the opportunity to return to my community for my career. I love the people I work with and the students I serve," said Ms. Billias.
Ms. Billias returned to MCSD in 2014 as a special education teacher, and has been the department instructional lead for K-5 special education teachers since 2020. While Ms. Billias has an extensive background in education, she initially pursued an undergraduate degree in a field unrelated to teaching. After attending college and working locally in human services for a year, Ms. Billias decided to return to school to study for a graduate degree in teaching.
Upon graduation, Ms. Billias began her teaching career at the Center for Discovery. Ms. Billias taught at the local organization for three years until she accepted a special education teacher position in MCSD in 2014.
Although Ms. Billias loved being a teacher, she was thrilled to accept a promotion in 2020 as the district's department instructional lead for K-5 special education teachers. This was Ms. Billias's first leadership role and while she was nervous at first, she excelled at the job and enjoyed being able to support her colleagues in a new way. "That experience showed me that my reach for student advocacy could extend beyond my classroom," said Ms. Billias.
Ms. Billias is excited to bring her knowledge and experience to her new role saying "I am very passionate about special education and student advocacy. I have always demonstrated my passion for teaching within my classroom. I'm looking forward to being able to work for our students in a different way." Ms. Billias officially began her new role as interim assistant director of PPS on Friday, Dec. 2.