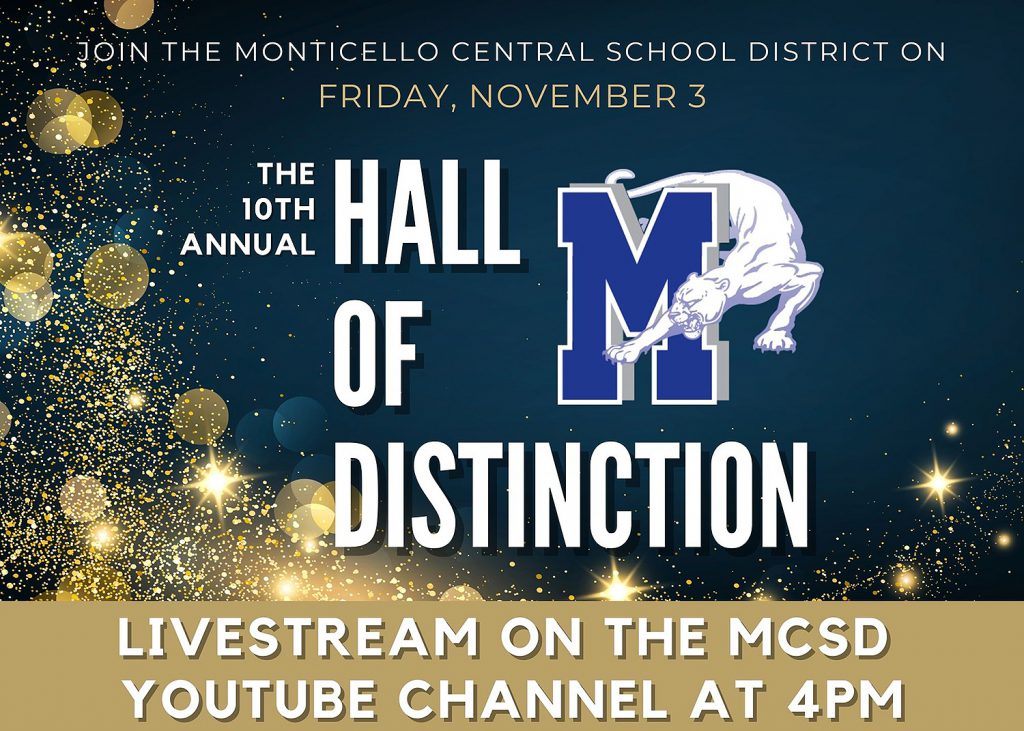 The Monticello Central School District is honored to present the tenth annual Hall of Distinction this Friday, Nov. 3, 2023. Congratulations to our four inductees on this esteemed recognition:
Ralph Breakey, Class of 1911
Julian Dawson, Class of 1999
Shirley Hornbeck, Class of 1953
Antoinette Williams, Class of 1986
The induction ceremony for this year's Hall of Distinction will be live-streamed on the district's YouTube channel starting at 4:00PM.
Please note that the video will not appear until the ceremony begins.