Kim Gordon is taking the helm at the district's Information and Technology Department.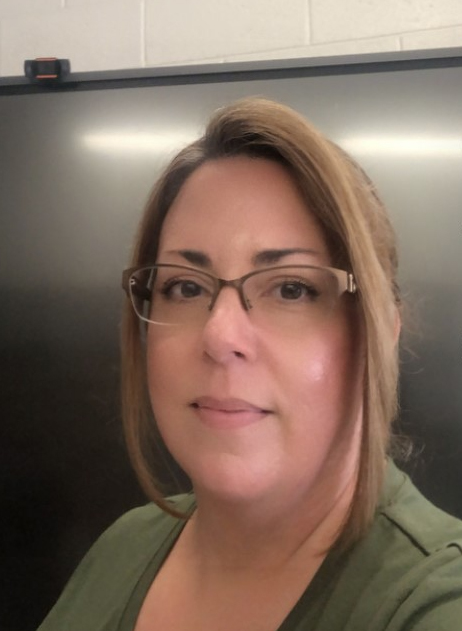 Gordon, who has been in the district for 13 years, has worn many hats during her tenure. She taught high school math and was the high school math department instructional lead, worked as a technology integration specialist, served as assistant principal at Emma C. Chase during Virginia Gallet's leave, was director of math, social studies and technology, and curriculum director. She had been serving as the interim director of information and technology since May and was recently appointed to the position permanently.
"Being a technology integration specialist for four years, it seems to fit," said Gordon, who started as a math teacher at the high school when she joined the district back in 2008.
Having spent several years with the IT department, combined with her time in the high school and Chase Elementary School, Gordon has built relationships at all levels. With the knowledge she gained from her time as curriculum director, she is confident this is a perfect fit.
"I have built many strong relationships from my time in the district and interacted with so many," said Gordon. "In this job we support all of the teachers and students with technology, which is vital in this learning environment. We ensure that the entire information infrastructure is safe, secure and reliable."
Each student in the district has their own device for learning. In kindergarten through grade 8, each student has an iPad. In Monticello High School, each student has a laptop. In all, there are more than 3,000 devices being supported by Gordon and her department of 11, which she describes as "amazing."
"I love this department," she added, noting how good they are at what they do. "They really want to be here."
Going back just a couple of years, Gordon was instrumental in starting a robotics club at the high school. It was a great experience for her as well as the students who participated. That is something she would like to get up and running again.
"I want to lead that (robotics club)," said Gordon. "It was an outstanding experience for the kids. I'd like to get it up and running in all grades, kindergarten through 12."
When she is not working, Gordon likes to read and spend time with her family. However, even when she is not working, she is still working – attending conferences and webinars to learn about changing trends in technology.
"It's all-immersive."