The sepia tones show a large group of teenagers posed on a lawn with the Mount Vernon estate house in the background in the background.  The young men sport jackets and ties, the young women smart skirt suits and cloche hats. Even nearly 100 years later, the excitement on their faces is palpable. It's an immaculately well-preserved photo of Monticello High School's class of 1929 on their senior class trip to Washington DC, and thanks to the generosity of Joan Toomey Grund, the district will be able to share this piece of history with the school community for years to come.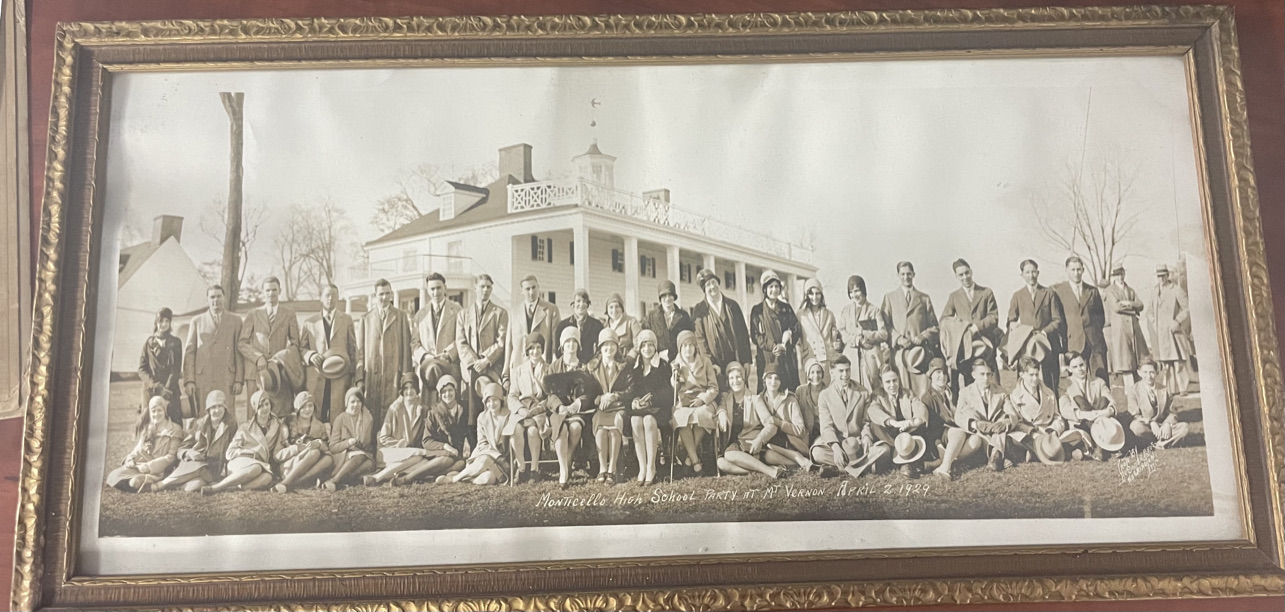 Joan Toomey Grund is the niece of Margaret Clare Toomey, who was a member of the class of 1929, and the original owner of the portrait. Margaret Clare graduated from Monticello High School after completing her first eight years of school in Forestburgh District #1, a one-room schoolhouse. During that time period, many children in the outlining areas of the village of Monticello attended one-room schoolhouses until eighth grade and then paid tuition to attend Monticello High School with residents of the village. Since school buses were not available, many of these students ended up boarding in rooms of private homes in the village of Monticello to complete their education. Eventually, these surrounding areas were incorporated into today's Monticello Central School District.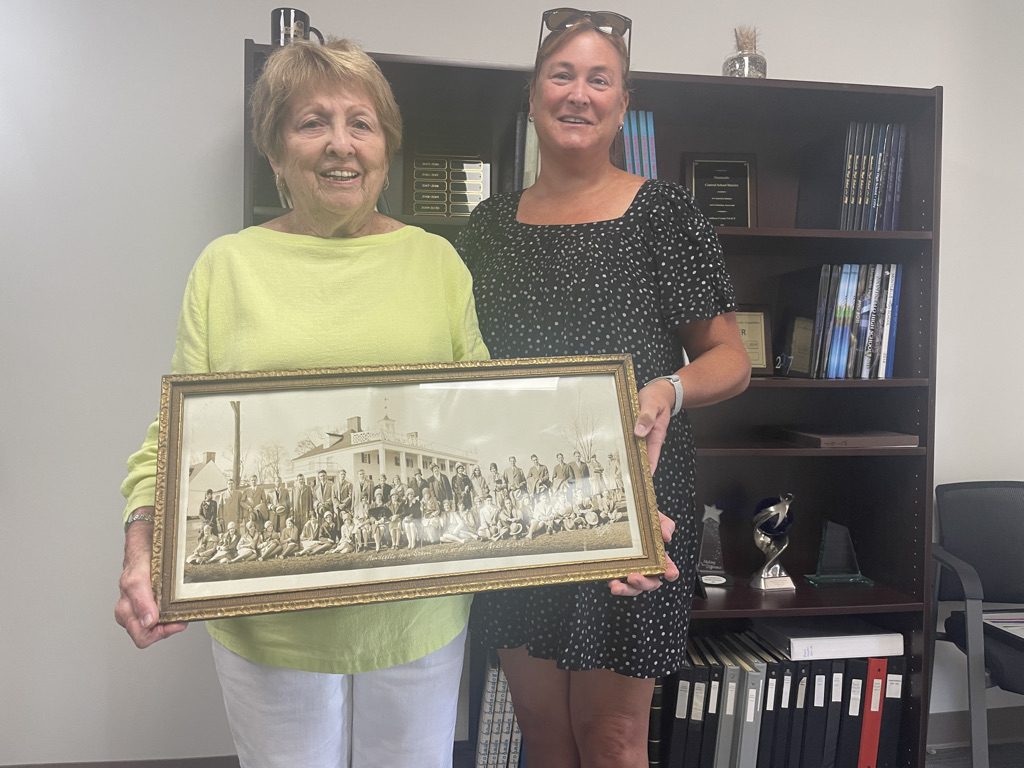 While visiting the Monticello Bagel Festival on August 8, Ms. Toomey Grund, who has a seasonal home in Forestburgh, stopped by the district's booth to chat. During the conversation, she mentioned the photo and asked if the district would be interested in receiving it as a donation. Superintendent of Schools Dr. Matthew Evans gave an enthusiastic affirmation, and the next day, Ms. Toomey Grund and her daughter, Elizabeth Grund, stopped by the district's administrative offices with the photo.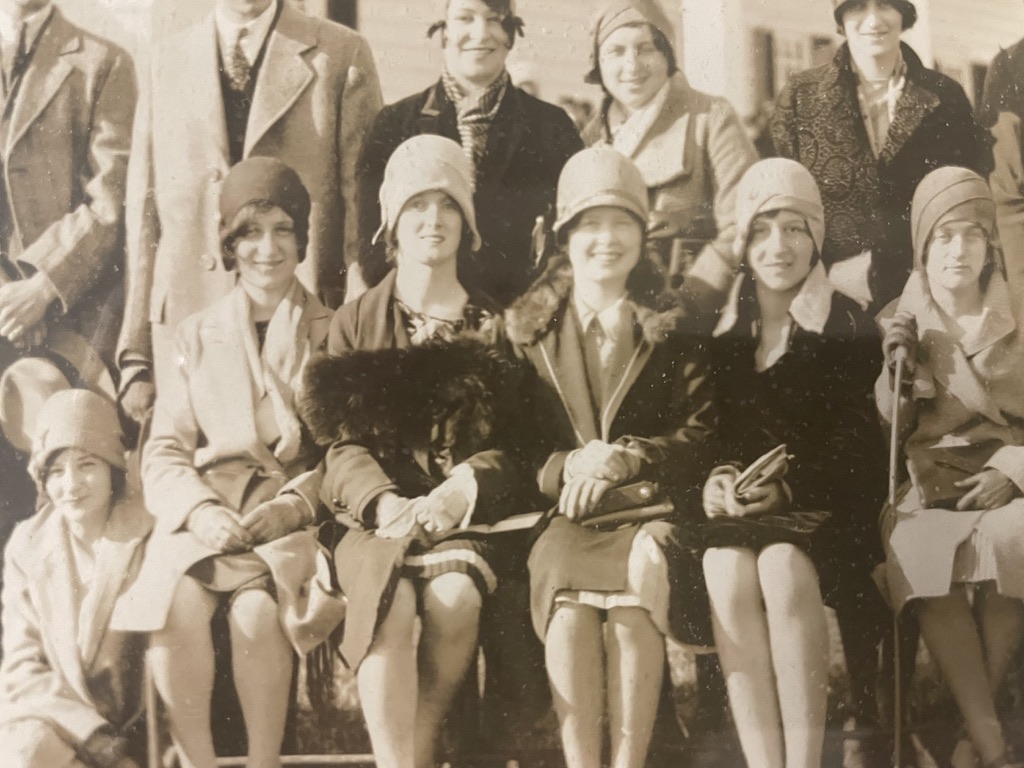 Ms. Toomey Grund's grandparents, Mary Ann and Humphrey Toomey, had a brood of 10 children who were active in the Forestburgh community as tax collectors, town supervisors, government officials and parishioners of St. Thomas Aquinas. Margaret Clare, who is seated in the Mount Vernon photo, was their youngest child.
A retired educator in Westchester, Ms. Toomey Grund hopes that the photo will serve as a learning tool for present-day students.
"Primary sources like these are arguably the most vivid pathway to bringing the past to life for our students and we're grateful to Ms. Toomey Grund to entrusting us with it," District Public Information Officer Courtney Bonfante said. "Our district leadership will make a plan to ensure that this piece of district history is preserved for generations to come."