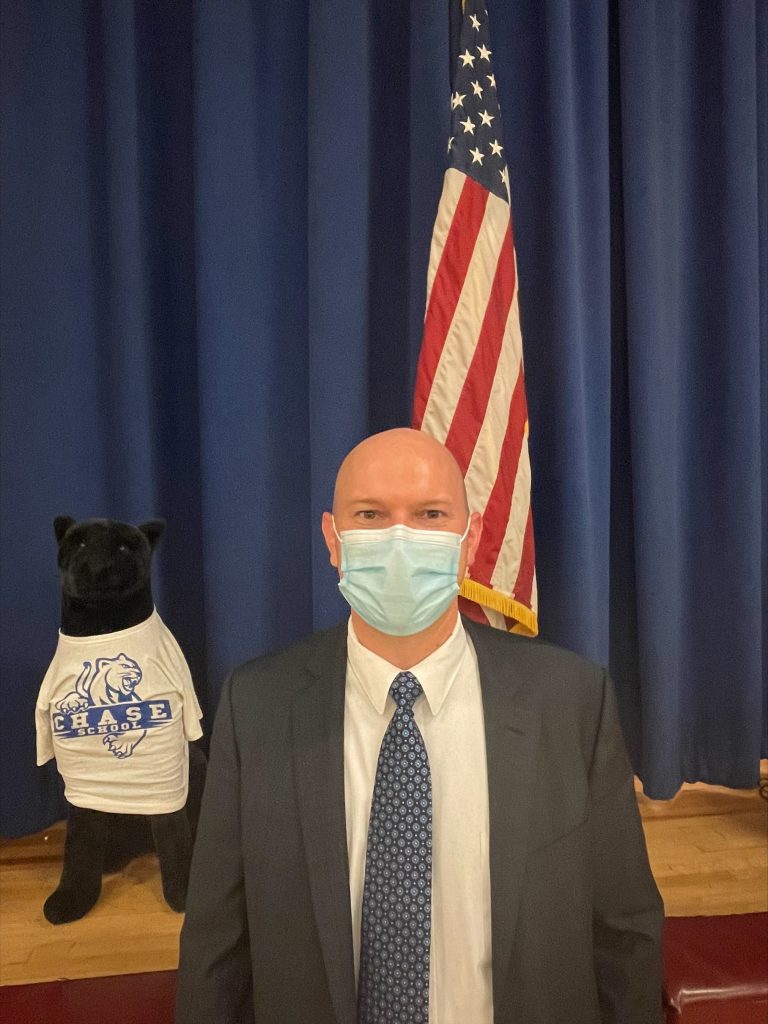 At its Oct. 7 regular meeting, the Board of Education appointed Keith Petzinger as Director of ELA, Social Studies and the Arts for the Monticello Central School District.  
Mr. Petzinger grew up with an innate interest in history, and it was after experiencing learning from an extraordinary teacher in middle school that he realized he could combine his love for history with his desire to be a positive force in the world and become an educator. His first foray into teaching was as a volunteer in a correctional facility as an undergraduate student, and the experience reinforced his commitment to education.    
He pursued a Master of Arts degree from Columbia University in teaching of social studies, and a Master of Science in Education from Hunter College in educational leadership. Throughout his educational and professional career, he has continuously developed an educational philosophy centered on social justice, writing theses on the experiences of soldiers of color during the Vietnam War as well as the "school to prison pipeline" and the disproportionate impact of incarceration on students on color.   
For the past nine years, Mr. Petzinger has worked in various capacities at the John V. Lindsay Wildcat Academy in New York City – a school that specializes in re-engaging students who have faced challenges in other educational settings. At the Academy, he served first as a global studies teacher then head of the social studies department before advancing to master teacher. 
In his new role at the Monticello Central School District, Mr. Petzinger will be responsible for the direction and oversight of all aspects of the English language arts (ELA), social studies and the arts curricula and programs. Among many other responsibilities, he will work to implement the district's new K-12 early literacy programming, enhance curricular rigor and improve student outcomes by implementing methodologies and practices leading to student engagement and achievement.  
"Diversity is what makes America great – we all have so much to learn from each other's experiences and cultures," Mr. Petzinger said. "That's one of the reasons I am excited to join the Monticello Central School District – the diversity of its student body. Education is the best path forward to overcome any challenge and there is nothing more rewarding than seeing a student who is facing barriers become engaged, show up, give their all and ultimately pursue their dreams." 
"We are excited to welcome Mr. Petzinger to the district," Assistant Superintendent of Curriculum and Instruction Linda Oehler-Marx said. "We're confident that his experience and professional background will help move towards our goal of empowering each and every one of our students to conquer challenges, develop talents, and discover passions, while sustaining rigor and achieving evidence-based academic growth." 
Mr. Petzinger is happily married and has one daughter. He is excited to officially assume his new role on Nov. 15.