A monthly recap from Superintendent of Schools Dr. Matthew Evans
COVID-19 Mitigation Protocols, 2021–22
At the moment, we continue to await guidance from the New York State Department of Health (DOH) and New York State Education Department (NYSED) on any COVID-19 mitigation strategies that might remain in effect for the 2021–22 school year.  Our schools' building leadership teams (BLT) will continue to meet throughout the summer to determine which strategies will be necessary for a return to full, in-person instruction for all students in September 2021.
Regardless of what these guidance documents state, we ask that any sick student or staff member stay home, until they are better.
Presently in our schools, we still require face coverings of students and staff in our summer school programs, regardless of vaccination status.  In schools and offices with no students, however, face coverings are optional for vaccinated individuals.
We do not plan to offer any remote instruction programs in 2021–22, except possibly for students on long-term absence or suspension.  After reviewing our assessment (i.e., NWEA) and attendance data from 2020–21, we believe that daily student attendance in school is a necessity for their social/emotional and academic growth.
Diversity, Equity, and Inclusion
The district is planning staff development and community engagement strategies in response to the three areas identified in its equity snapshot (June 24, 2021):
Perspectives on family engagement
Professional support for equity and antiracism work
Student experiences at school vs. student metrics
This snapshot highlighted a number of disparities among different racial groups in the district.  These, along with the district's identification as a "target district," by NYSED, for the academic performance of Black/African American middle school students, require us to critically examine the district's programs, policies, and curricula.
This is not to deny that other factors affect student performance, like socioeconomic status or the quality of classroom instruction.  Nor is intended to divide our students and community along racial lines.  Quite simply, it is to confront and dismantle any disparities that exist due to race and promote the strengths of this district that arise from its diversity.
To be clear, the district does not teach critical race theory, nor any other critical theory in attempting to explain social phenomena.  As a public school district, however, we are expected to critically examine and revise any policies and programs that might contribute to disparities across all student subgroups—race, socioeconomics, or gender, for example—as well as produce graduates who are capable of making informed decisions on different ideas, issues, and information that they encounter.
Our American democracy depends on our ability to have constructive and age-appropriate dialogue that welcomes different viewpoints and experiences.  It relies on public schools to develop these skills and mindsets in our students, so they can improve society when they are adult citizens.
If critical thinking and discussions are eliminated from our schools, we will impair future generations' abilities to overcome current crises (e.g., poverty; climate change; racism, and crime) or crises not yet known.
We will regularly update our website with information and resources for families and staff.  We will also continue to use NYSED's Culturally Responsive-Sustaining Education Framework as a resource to inform this work.  Each school's building leadership team—which includes parents and community members—will also regularly discuss DEI strategies for their specific schools.
Capital Project
Work continues at the Monticello High School and the district's transportation center as part of our Classroom 2020 capital project.  The new transportation center is expected to open this fall.  Once the old bus garage is demolished, that area will be utilized for school bus parking.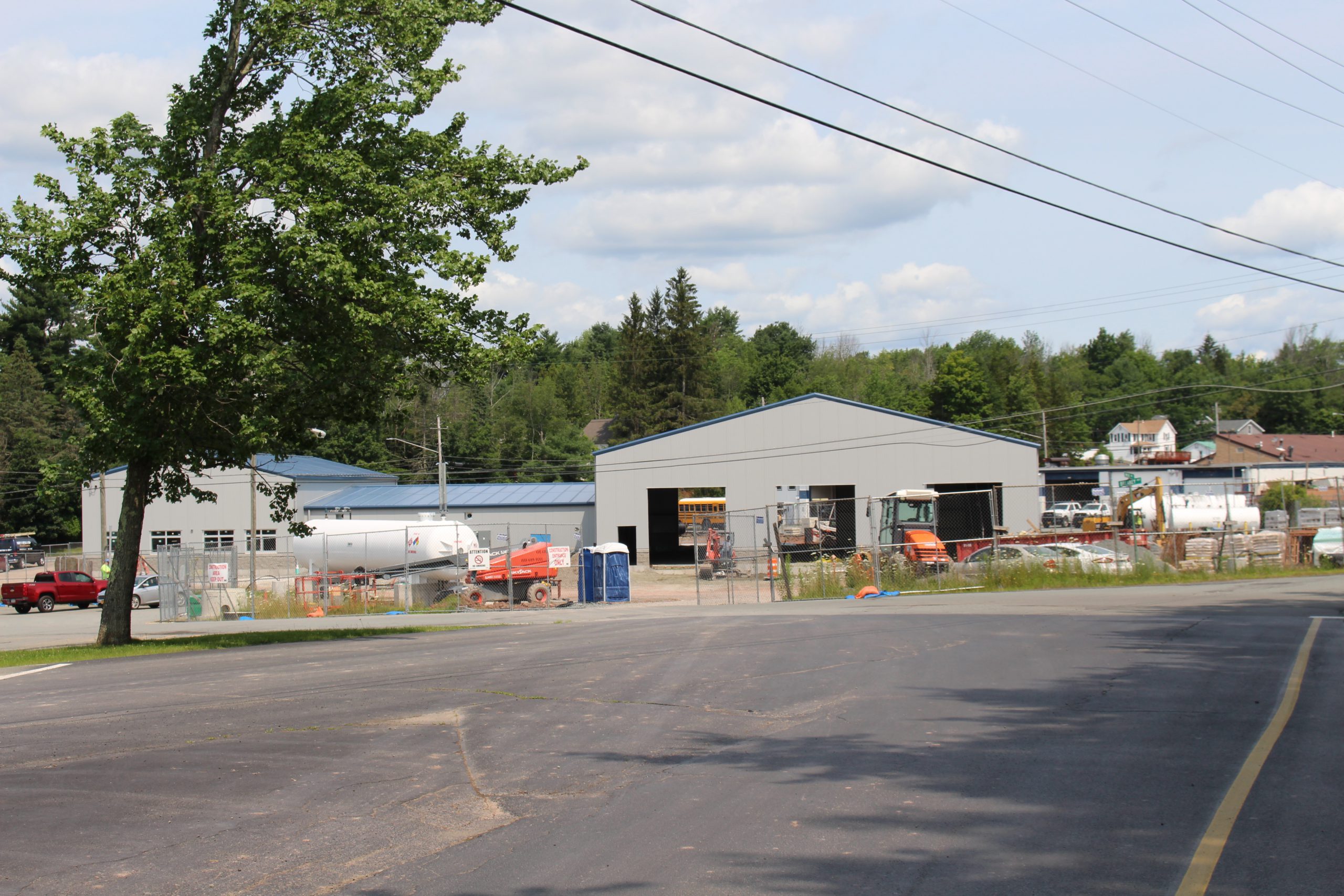 The renovations at Monticello High School are on track to be completed by late November 2021.  Once completed, these renovated areas will provide our students and staff with optimal learning environments.
Assistant Principals Appointed 
At its July 22 meeting, the Board of Education appointed Sarah Mootz as assistant principal of George L. Cooke Elementary School and Veronica Serrano as assistant principal of Kenneth L. Rutherford Elementary School.  We are confident that these two exceptional educators will continue to support our students' success, in and out of the classroom.  Join us in congratulating them on this new journey, and learn more about them in the article below: 
Sarah Mootz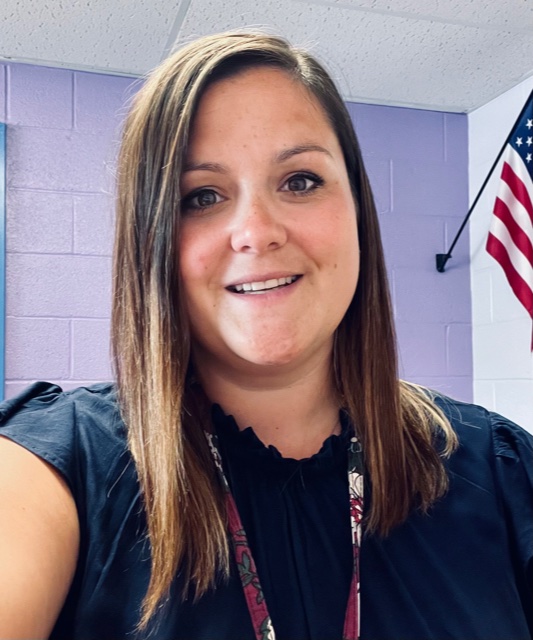 Sarah Mootz has spent her entire 13-year career as an educator here at the Monticello Central School District. She has taught fourth and first-grade, and most recently served as the Social Emotional Wellness Facilitator at the Kenneth L. Rutherford Elementary School.  
One of the pride points of her tenure at Monticello is the relationships that she has built with students, staff and families. She plans to leverage her relationship-building skills to work with all stakeholders to create a strong foundation for our K-12 students. 
"I have had the pleasure of working with many dynamic administrators in the district and I've learned valuable lessons from each of them," she said. "I believe that being an assistant principal will allow me to keep a strong connection with children, while making a bigger impact with our families and teachers."   
Veronica Serrano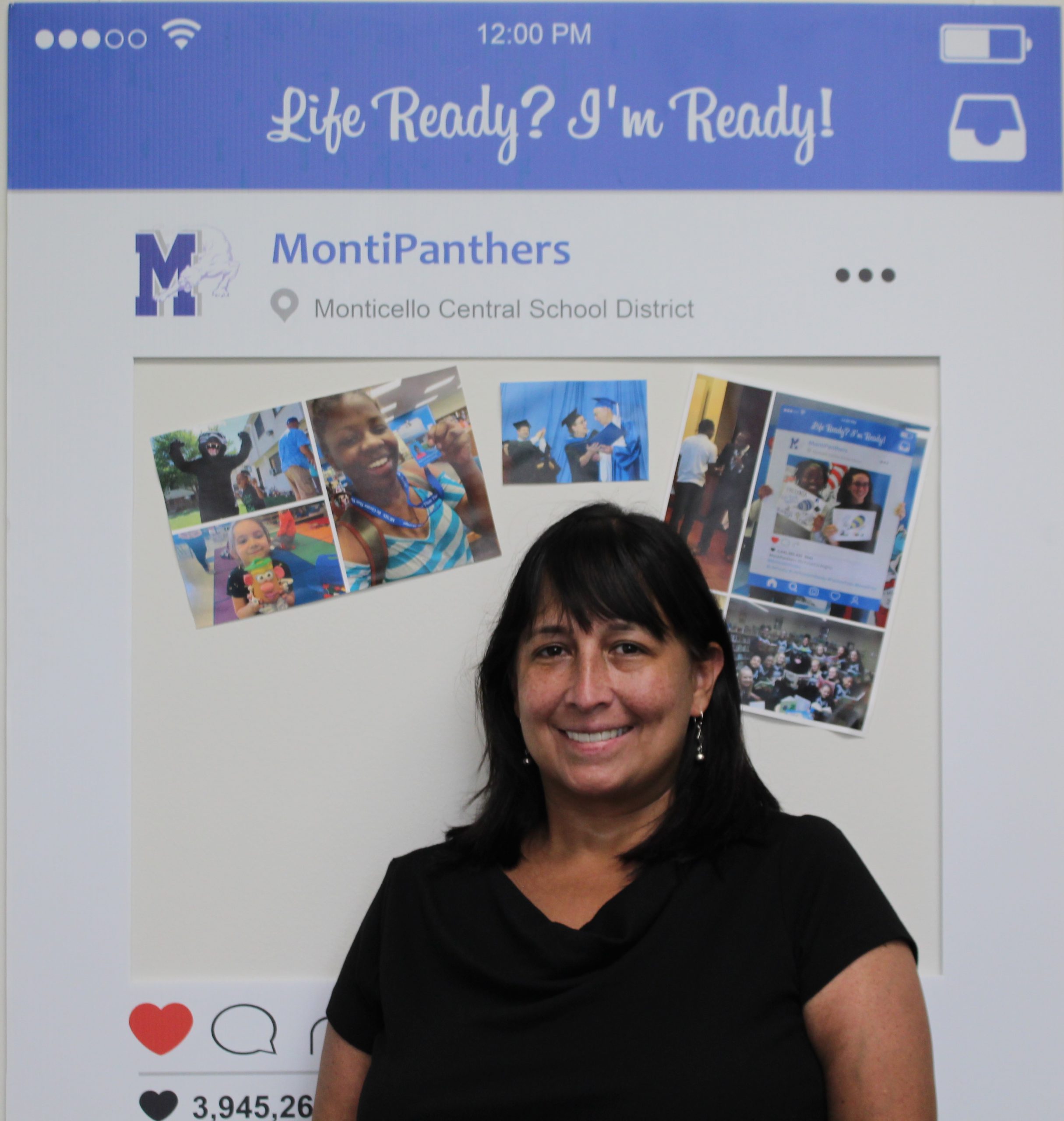 Veronica Serrano may be new to Monticello, but she won't be a stranger for very long.  
Ms. Serrano's wealth of experience in the Fallsburg Central School District – including teaching kindergarten, implementing a dual-language program, serving as the Planning Learning Team (PLT) Coordinator, and summer principal for the Fallsburg Migrant Education Program – have prepared her well to engage with a district as diverse as Monticello's.
"One of the primary reasons I was interested in joining the Monticello team was the opportunity to represent a community that may feel underrepresented and being able to connect with them," Ms. Serrano said. "The intersectionality of being Hispanic and being a woman – it's a double whammy; it brings a new perspective to the team."    
In her previous roles, Ms. Serrano, who is bi-lingual in English and Spanish, helped serve as a bridge between Fallsburg's Spanish-speaking population and the school district. In her capacity as PLT, and summer principal, she developed administrative skills, including team building, and curriculum and budget review.  
"I am looking forward to utilizing my skill set at KLR and being Mr. Palmer's right-hand person," Ms. Serrano said. "I'm excited to step out into the community at large and fill in wherever there is a gap."   
Bagel Festival
We'll be at the Monticello Bagel Festival on August 8.  Please stop by our table if you have any questions about the upcoming year. 
Please enjoy the rest of your summer!