Hunter Fein and Emily LaRuffa have been chosen as the Monticello High School Senior Scholar-Athletes for the Orange County Interscholastic Athletic Association (OCIAA).
Hunter is the class valedictorian with a 101.42 weighted grade point average. He played basketball and tennis, was center back for soccer, and was the punter, kicker and wide receiver for football, which keeps him very busy – just as he likes it. If you have no time to procrastinate, there is no time to be lazy, he said.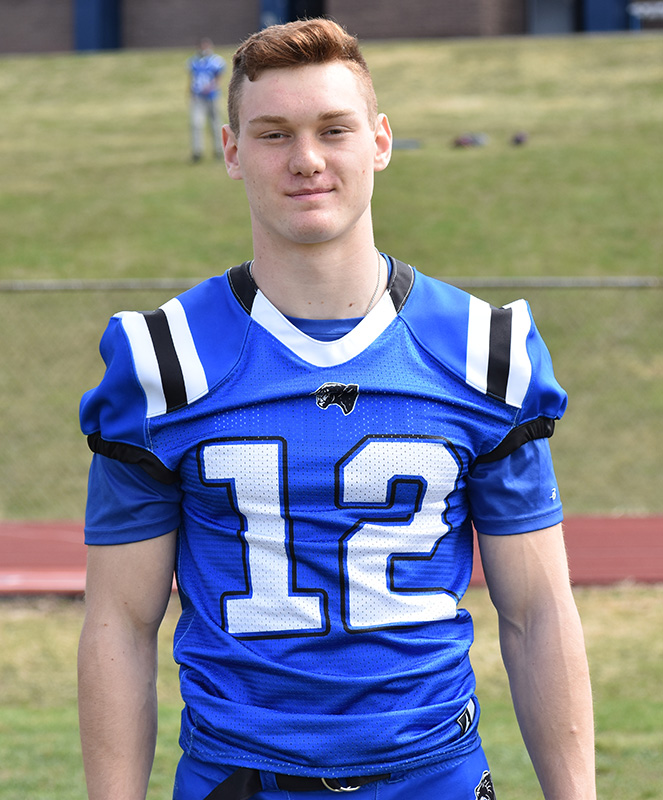 Phys Ed was Hunter's favorite subject during high school and his favorite memory from his athletic career at Monticello was when the football team won its first game in four long years against Liberty this year.
Hunter will attend Clemson University in South Carolina in the fall. He will major in business with a focus in marketing. He plans to play all of his high school sports as well as Frisbee at the club level at Clemson.
Emily played volleyball and softball for the Panthers, although volleyball was her primary sport. She recently committed to division 2 Le Moyne College in Syracuse, where she will major in nursing. She is graduating with a 95 grade point average.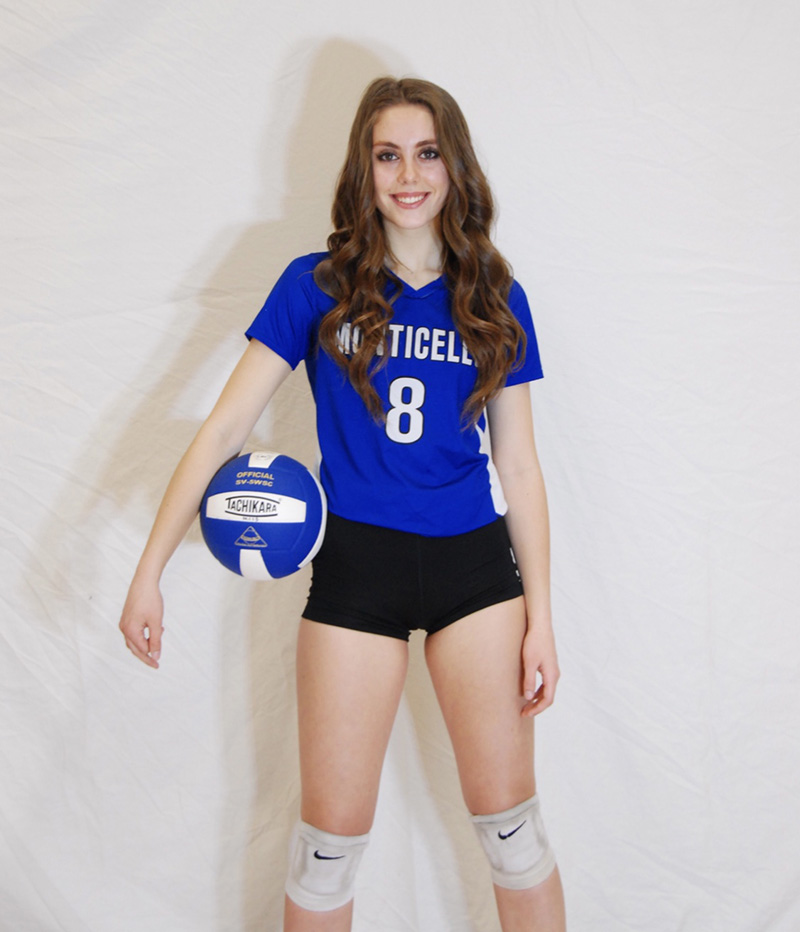 She was motivated to maintain high grades in high school so that she could get into a good college. She credits her  support system at home for motivating her as well.
Emily attends the BOCES New Visions program where anatomy and physiology are her favorite classes.
Emily has racked up plenty of awards and accolades for her academics and volleyball career as a four-year varsity starter – most valuable player and captain in both her junior and senior years, first team all-star Sullivan County Democrat in grades 10 and 11, second team section 9 in grades 10, 11 and 12, and a competitor in the IREVA National High Performance Team.
Congratulations to Hunter and Emily on their academic and athletic excellence and for winning this scholar-athlete award.