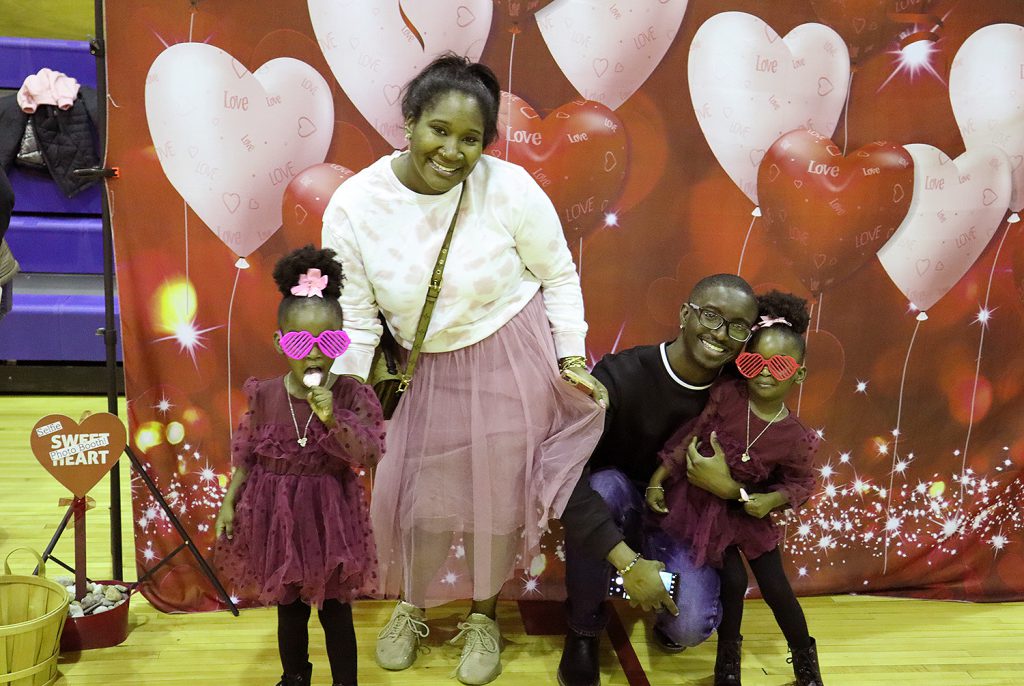 Everyone had a "sweet" time at St. John Street Community Preschool Center's first Valentine Sweetheart Dance, hosted by EPIC, Every Person Influences Children on Friday, Feb. 17. Families were invited to dress in their best Valentine's Day themed attire to enjoy a night full of music, dancing, food, and crafts. Dozens of SJS families braved cold temperatures to attend, with Jane Sorensen, EPIC Family and Engagement Program Manager saying "we had over 109 [people] in attendance."
The event kicked off with the arts and crafts station, composed of four tables with various age-appropriate crafts for SJS preschoolers and their older siblings to make. Local organizations Sullivan 180 and Fidelis Care were set up at tables nearby and provided families with information and resources on their many services.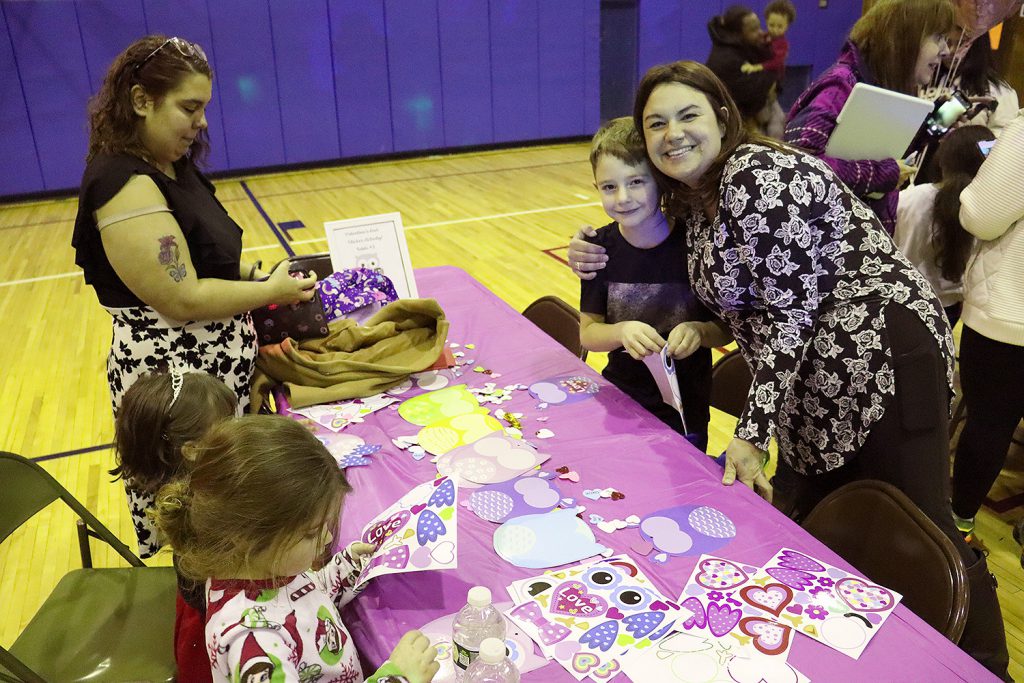 Families then made their way towards the dance floor where DJ Charles was playing upbeat music, surrounded by flashing lights. SJS preschool teachers greeted their students as they ran to dance to the hit-song "Baby Shark," which also happened to be the most requested song of the evening. Parents and caregivers soon joined their children on the dance floor, dancing the night away to a number of hit songs played by DJ Charles.
The fun continued with a Valentine's Day photo booth, complete with various heart-themed accessories for families to wear while taking pictures. Attendees also enjoyed a refreshment table full of delicious treats that included heart shaped cookies, candy, milk and bottled water.
Organizing the Sweetheart Dance was no small task, as it required working with various individuals, including Monticello High School students. MHS students in Mr. Ventre's class took photos, greeted families at the door, and worked the dessert table. In addition, the students assisted with event set up and clean up; they'll receive community service hours for their Government class as a thank you for their efforts.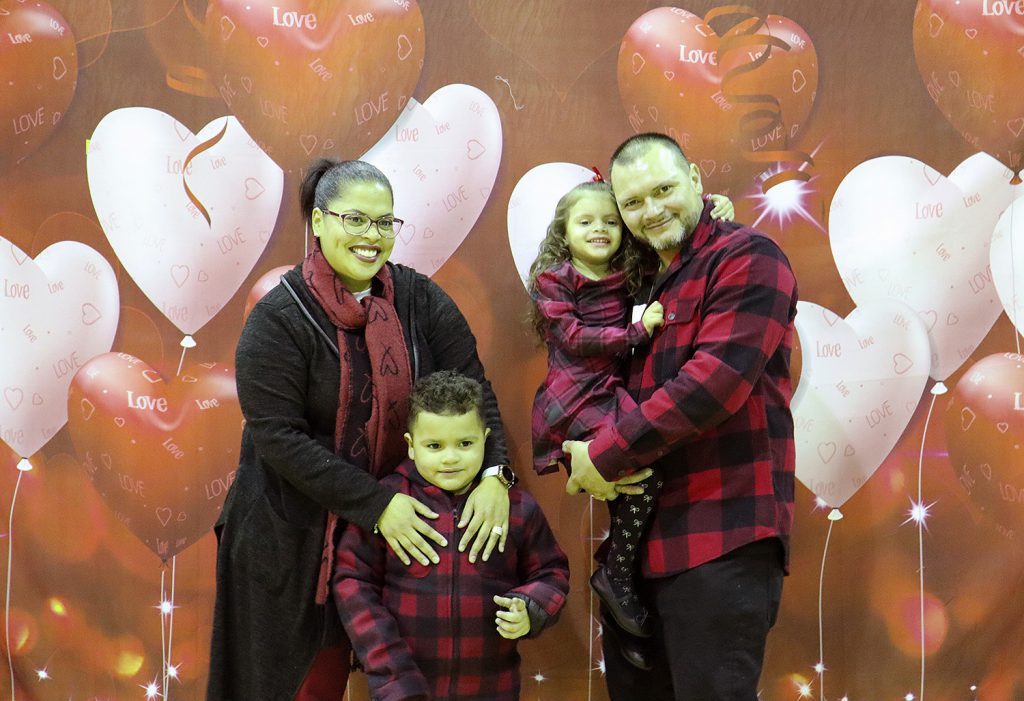 "I appreciate EPIC and everyone involved in making this such a successful event. A big thank you to Thomas Ventre, Monticello High School math teacher and his students for helping," said Jenn Gorr, Principal of St. John Street Community Preschool Center.
"It was great to see the smiling faces of our kids and their families, and I can't wait to bring more family engagement events to St. John's Community Preschool."