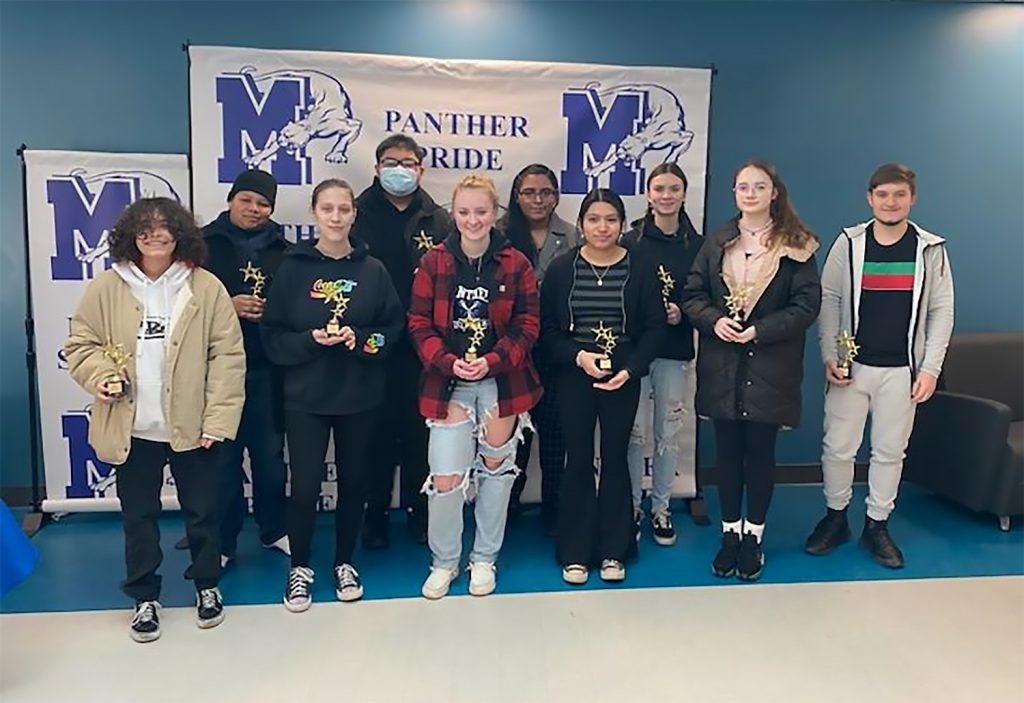 On Wednesday, Feb. 1, Monticello High School held its annual Student of Distinction ceremony to honor student achievements during the second marking period. These students were selected based on their hard work, determination, improvement, or positive contribution to the high school community.
Each department votes on a student they believe fits the criteria of a Student of Distinction; a student is then selected to be recognized for their achievements, culminating in a ceremony at the end of each marking period.
The Student of Distinction ceremony for the second quarter was hosted by MHS Principal Stephen Wilder and Assistant Principal Robyn Boardman. Teachers and family members of the honored students were invited to attend. Students received accolades from staff members that nominated them and were presented with trophies commemorating their exceptional accomplishments. 
Congratulations to all students and their families!
Student of Distinction recipients for the second marking period are:
AOF: Michelle Lima Enriquez
Art: Tashia Whidbee
English: Noah Rivera
ENL/ESL: Yurii & Yelyzaveta Kilochko
Foreign Language: Evan Chen
Guidance: Shelby Burns
Math: Judah Brown
Performing Arts: Ofelia Huerta
Physical Education: Dalbert Lalane Paredes
Science: Chelsea Walz
Social Studies: Grace McIntyre