Students in Ms. Dutcher and Mrs. Post's first-grade class had the opportunity to learn more about the many different cultures that make up our community. With the students learning remotely, the teachers had to think outside of the box to help the students learn more about their own backgrounds and the backgrounds of their friends. With the help of the parents and families, the students learned about where their ancestors came from and were able to show the countries on a map. The students listened to stories read aloud by Ms. Dutcher and Mrs. Post to introduce them to holidays from around the world.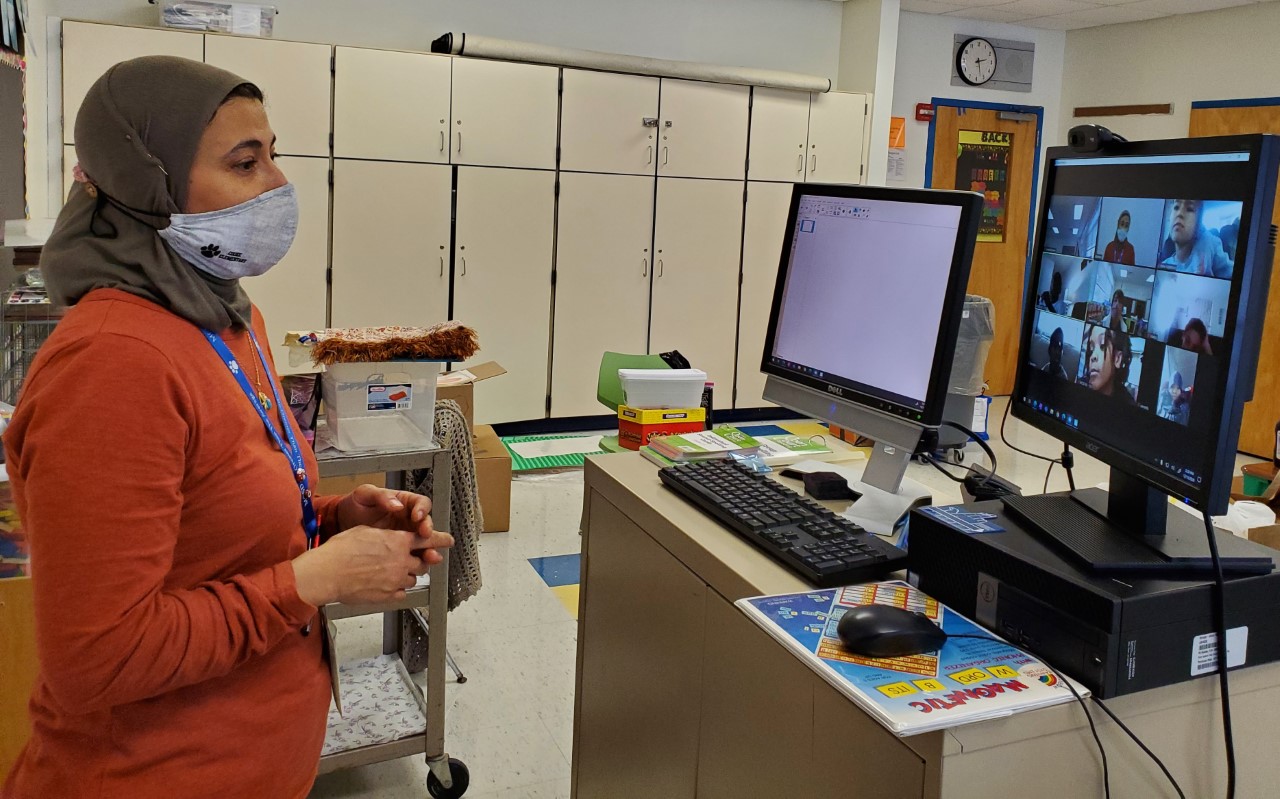 The class was fortunate enough to have Mrs. Elsayed, a teacher's aid at the George L. Cooke Elementary School, come to class, via Zoom, and teach the students her culture of being from Alexandria, Egypt and Islamic culture. Mrs. Elsayed showed students how to write in Egyptian and her prayer rug.
This culminated with he introduction of Martin Luther King, Jr.'s "I Have a Dream" speech. Once the students ended the curriculum portion of learning about their cultures and the cultures of others, the class delved into lessons on accepting the diversity of others. The teachers truly believe that we should be accepting of race, culture, creed, and religion of all those around us. Through the studies of Martin Luther King, Jr., the students took part in a diversity lesson. Via Zoom, the teachers presented the students with a group of eggs, each one with a different shell.   One-by-one, they cracked the eggs to reveal the inside. Regardless of what color the egg's shell was, the contents inside were exactly the same, showing the students that even though we all make look different on the outside, we're all the same inside. 
The final piece of this inquiry-based learning, was for the students to listen to parts of Martin Luther King, Jr.'s I Have a Dream Speech. From there, the students recorded their own dream for our world and uploaded to our learning management system of SeeSaw. This turned out to be a wonderful experience for the students and the teachers. We are so very thankful for the parents and families that help us on the other side of the screen.