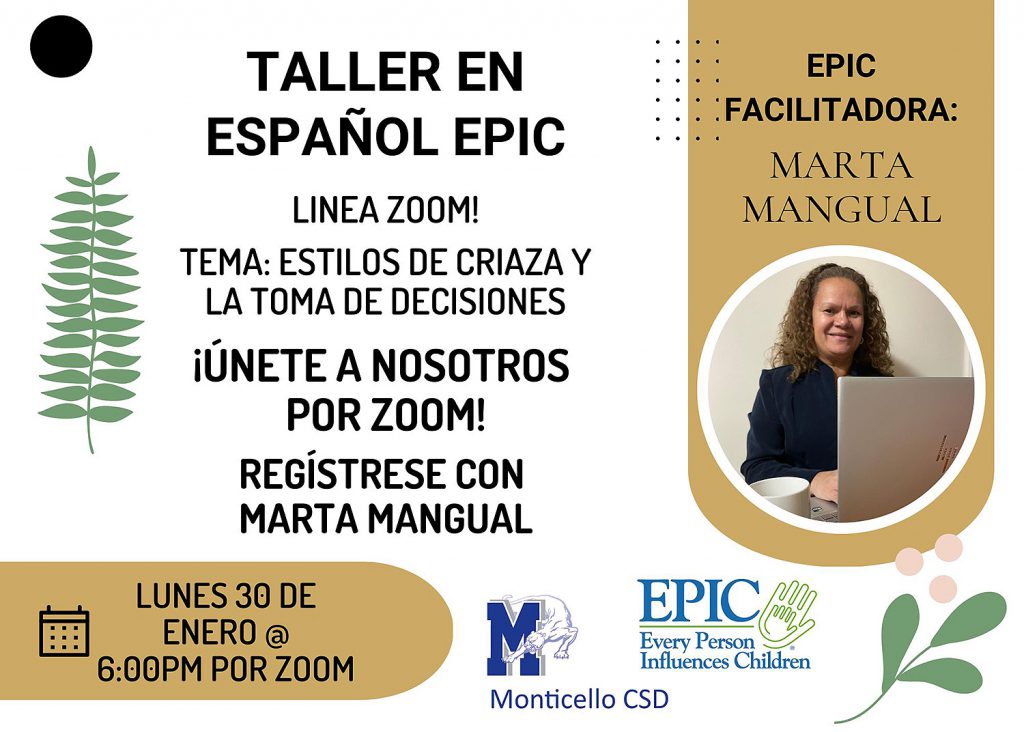 El programa Every Person Influences Children (EPIC) organizará un taller en español para las familias de Monticello a través de Zoom el lunes 30 de enero a las 6:00 p.m.
Las familias discutirán los temas de los estilos de crianza y la toma de decisiones.
El taller será presentado por Marta Mangual.
El evento es gratis, pero se necesita registrarse. Envíe un correo electrónico a Marta Mangual a mangualm@epicforchildren.org para registrarse o llame al (845) 866-1398 para reservar su lugar.
---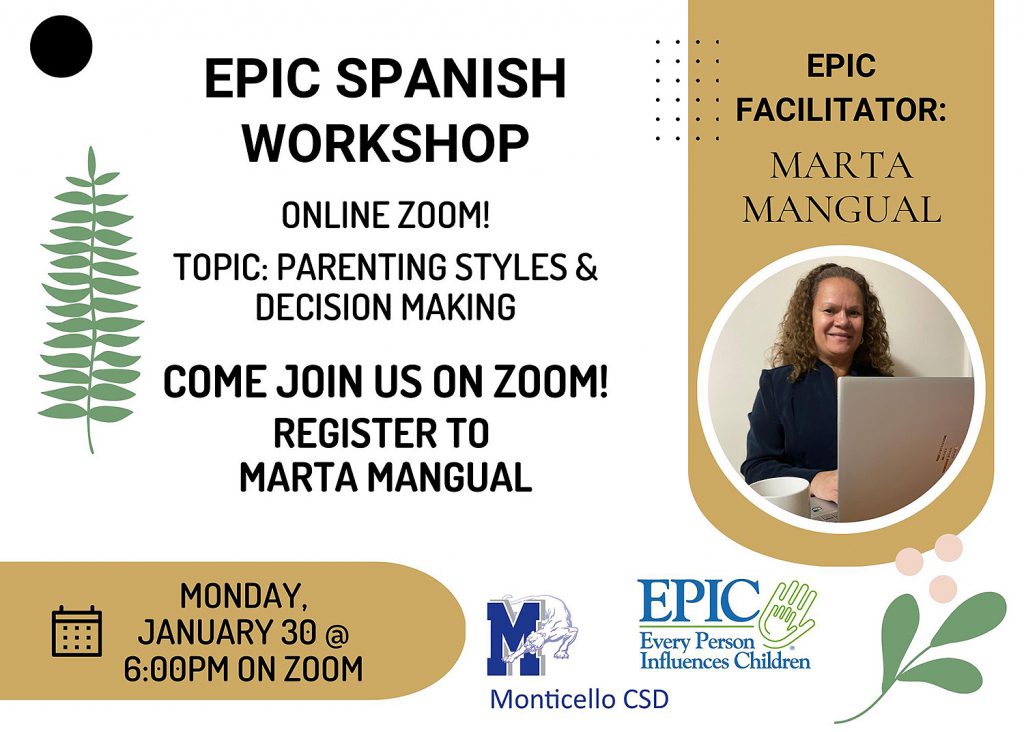 The Every Person Influences Children (EPIC) program will host a workshop in Spanish for Monticello families via Zoom on Monday, Jan. 30th at 6:00 p.m.
Families will discuss the topics of parenting styles and decision making.
The workshop will be hosted by Marta Mangual. 
The event is free, but registration is required. Please email Marta Mangual at mangualm@epicforchildren.org to register or call (845) 866-1398 to reserve your spot.