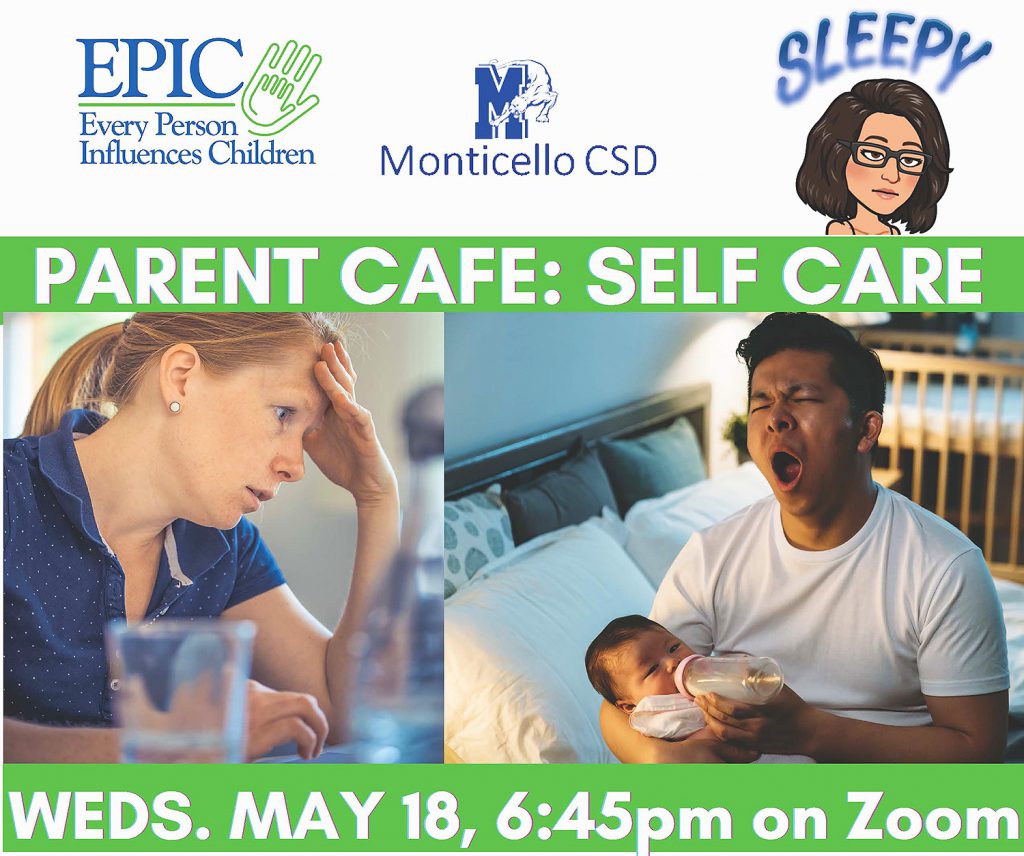 The Every Person Influences Children (EPIC) program will host a Parent Café on Wednesday, May 18 at 6:45 p.m. via Zoom.
Participants will gather to discuss the following questions:
Are you…
drinking enough water? Learn more about the health benefits of water and ways to up your daily intake.

getting enough sleep at night?

Tips on how to winddown and get a good night's sleep.
breathing deeply? Experience a mindful meditation and breathing techniques to use on your own.
Register early for a chance to win an Amazon gift card!
The event is free, but registration is required. Please email Jane Sorensen at JSorensen@k12mcsd.net to register or call (845) 807-6332.