Angela Braselmann, an eighth-grade English and social studies teacher at the Robert J. Kaiser Middle School created a lesson for her students that celebrated contemporary Hispanic culture in honor of Hispanic Heritage Month, which runs from Sept. 15 through Oct. 15.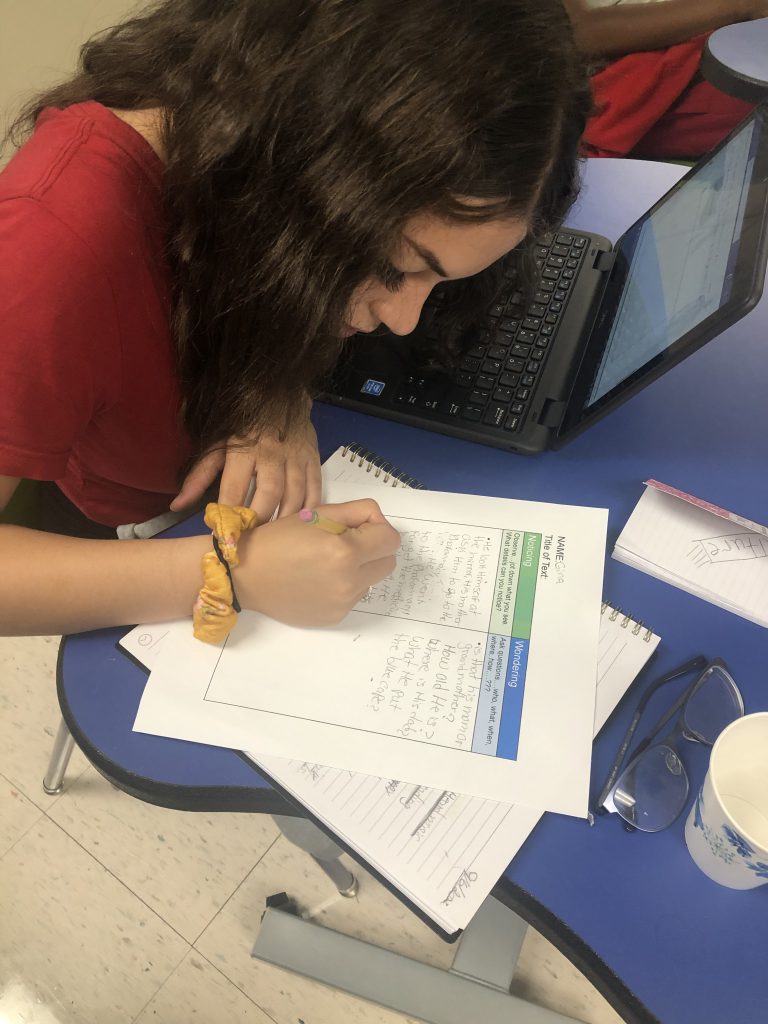 The classroom discussions and writings were inspired by a film short called, "La Capa Azul" ("The Blue Cape") by female Hispanic film director, Alejandra Lopez. In the film short,
 Hurricane Maria has just leveled many parts of Puerto Rico, leaving many families without electricity, running water, or basic necessities. The main character, ten-year-old Junior (Yanniel A. Arce Rivera) is summoned by his mother to find medicine for his dying grandfather. Before embarking on his journey, Junior fashions a super-hero cape out of the blue tarp that covers his roof and shelters their crumbling home. His story is one of resilience and bravery.
"The film was
 extremely powerful and had a great impact on the students
, not only because many of my students are from Puerto Rico and remember Hurricane Maria but also because they can all relate to the ideas of resilience, fear, sacrifice, and bravery," Ms. Braselmann said. "Immediately, many had first-hand accounts to share. Some
students were also nervously watching Hurricane Fionna and praying for their loved ones at that very moment."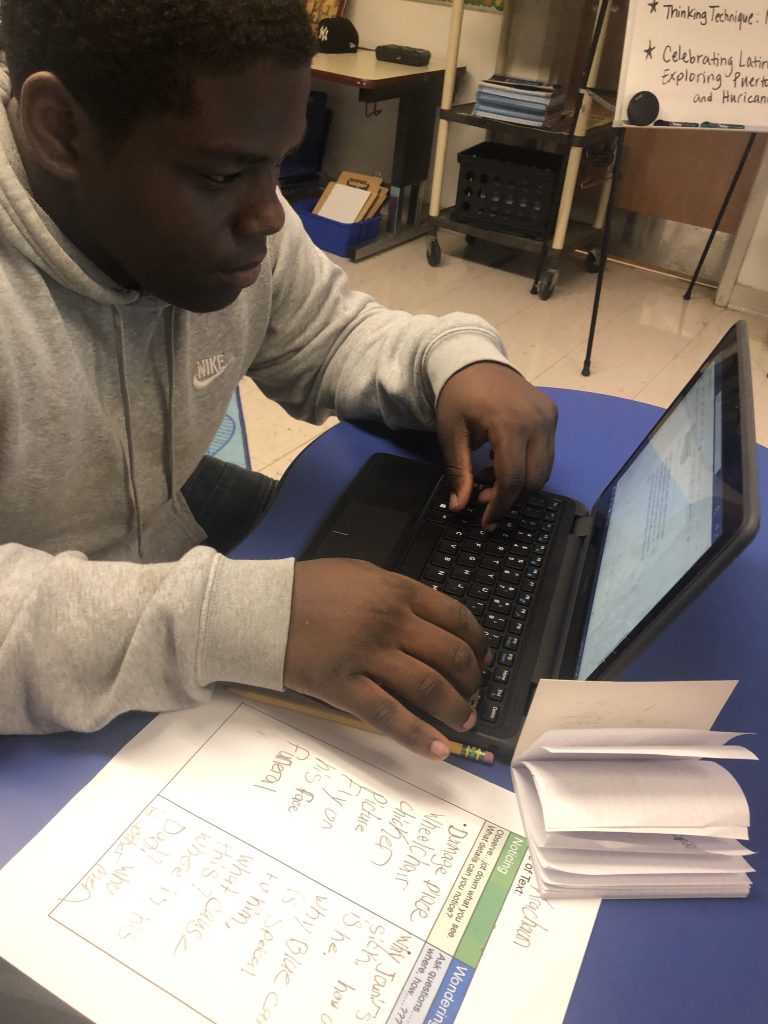 Using their experiences and details and questions generated about the film, students wrote a R.A.F.T. (Role, Audience, Format, and Topic), which is a creative writing technique used to give students choices about what they will write. They write from various perspectives and to various audiences using the format that fits them best. R.A.F.T. writing
 asks students to imagine what it might be like in someone else's shoes, and while they write to build empathy from different perspectives, their own voices, experiences, and imaginations start to surface in the creative process. In the end, students use details from the film and their own experiences to write letters, diary entries, poems, and even song lyrics.
The following RAFT, written by Dynasty Morcelo, is a diary entry from the perspective of Junior's mother: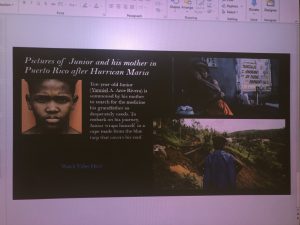 I called my Junior while he was outside with the chickens. I was with my dad; he was slowly dying. Words cannot describe how heartbroken I felt. When I was little, my dad was the most supportive dad in the world to me and always cared for Junior since he was a newborn. When I called for Junior, he came running into the room…. His grandpa needed him now. I know the town is dangerous because of the fallen trees and rising waters, but I did not we have any other choice but to send Junior out to get his grandpa's medicine. Junior took off out the door like a superhero. Only a few minutes had passed and then my dad passed away. I was in shock. He had diabetes. I was so heartbroken I was crying and crying. Later, when Junior finally arrived with the insulin, he walked in to see me crying. He came closer, and I just hugged him tightly. He had turned around to see his grandpa dead on the bed. He broke down and cried, too. After we were done crying, we knew what we had to do. We dug a hole in the backyard for dad's burial. It is the best place because it is special to our family. We always had family nights up till my mom got sick and died of cancer. We will bury them side by side where they belong. We wrapped him in a blue tarp and rolled him in the hole. Together, we said a prayer. Junior took off his blue cape and placed it on his grandpa.