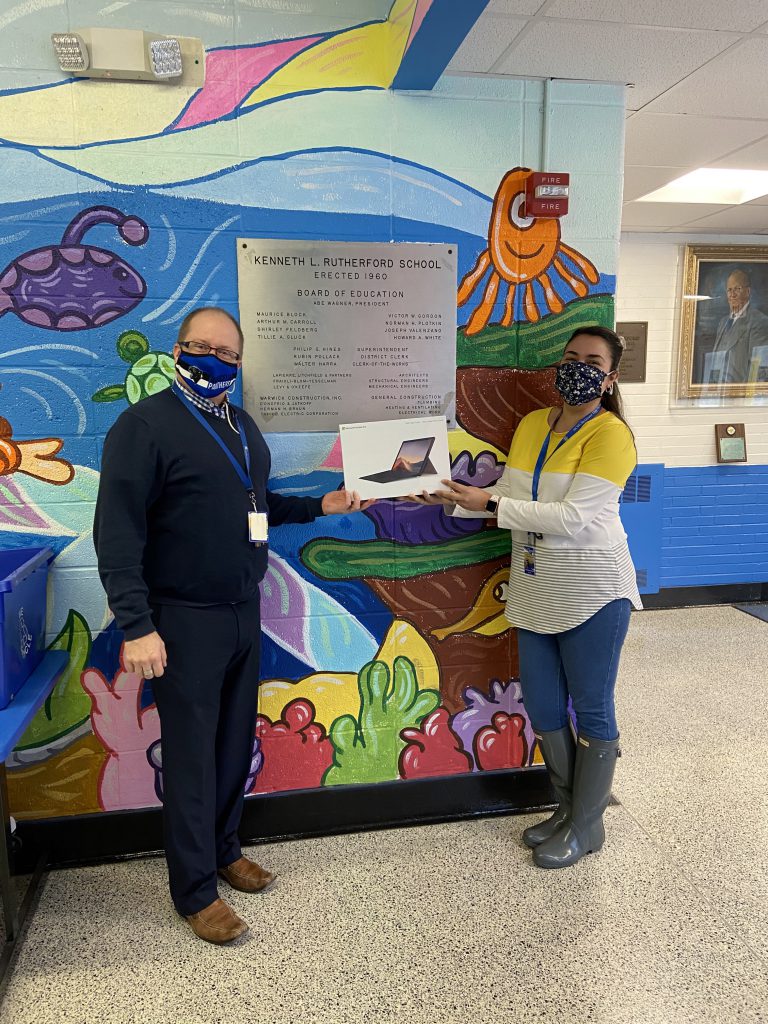 A big "thank you" to all of the donors who helped Kenneth L. Rutherford Elementary School Fifth-Grade Teacher Yesenia Kreeger reach her fundraising goal to purchase a new Microsoft Surface Pro tablet to help enhance her virtual lessons.
As instruction shifted to a remote model in the fall months, Ms. Kreeger ran into some challenges with her device being incompatible with some of the programs she uses when she teaches remotely. With the district working to supply more than 2,800 devices to students and staff; and a nation-wide backlog of orders, a replacement device wasn't immediately available, so Ms. Kreeger then sought permission to create a fundraising campaign on the "Donors Choose" crowdsourcing platform.
The campaign was fully funded by a handful of donors and with the new tablet Ms. Kreeger says she'll be more easily able to create video lessons, live stream with students, teach from any location and allow for more student interaction.
"My students are creative, thoughtful and innovative learners. They enjoy active and engaging lessons that foster the love of reading," Ms. Kreeger said. "These small changes in learning will have a great impact on my students and their education."