Here is a big Panther welcome to a very familiar face.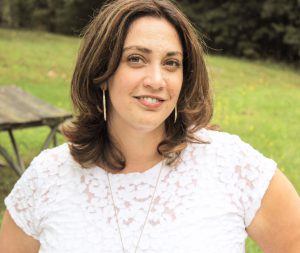 Courtney Bonfante, who has been a part of the Monticello Central School District family for nearly three years on a part-time basis through Capital Region BOCES, is now leading the district's Communications Department as a full-time district employee.
"I am thrilled to officially be a part of the Monticello Central School District," said Courtney. "Since I've been here, I've met some of the most passionate and dedicated people who are committed to improving the lives of students and the community in general."
Courtney has an extensive background in the field, from written communications to social media management to digital advertising, and has created and managed strategic plans for private businesses as well as school districts.
After graduating SUNY New Paltz with a bachelor's degree in English, she worked as a freelance writer for local publications and newspapers, eventually creating her own blog, which she turned into a business. Interest in her blog spread and opened up additional opportunities for her, opportunities she may never have had if someone hadn't encouraged her to expand her talents in this area.
"I've seen first-hand how important it is to have someone believe in you," Courtney said. "That's how my career got started and it's how it has progressed – because a few people along the way saw something in me that I couldn't see in myself and encouraged me, took a chance on me or otherwise pushed me out of my comfort zone to draw it out. And that's what I've seen our educators do here time and time again. They bring out the best in our kids, empowering them to do amazing things. They literally change lives by believing in our students and I want to tell their stories."
"Courtney brings the best in communication skills to our district," said Superintendent of Schools Tammy Mangus. "She gets to the point, giving details in a transparent, understandable manner so that our public remains informed about everything from building fundraisers to vital budget information."