There is a new student store at Cooke Elementary School, thanks to the technology teacher and some talented students from Monticello High School.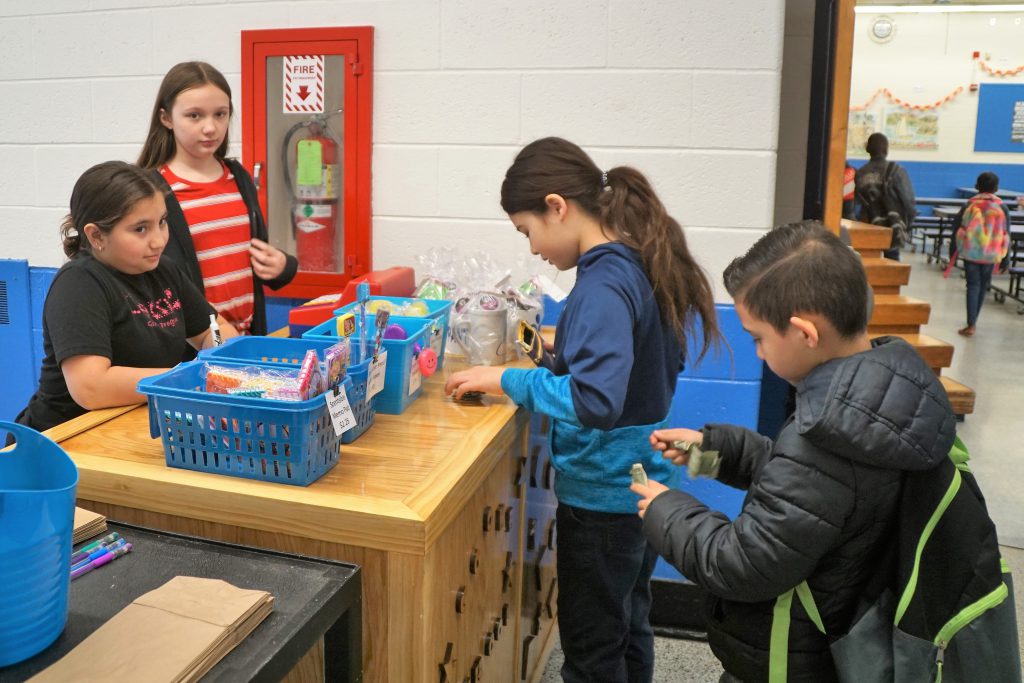 The creation of the Cooke school store began back in May of 2018. Student Council advisor, Kelly Mitchell, along with Donald Waddell, high school technology teacher, designed the architectural plans to build a school store. 
Mr. Waddell notified the school the store would be arriving on April 26. The Student Council members were excited to begin selling school supply items to generate funds for their club. All proceeds from items sold at the Cooke store go directly toward field trips, school supplies and beatification projects to enhance the school setting.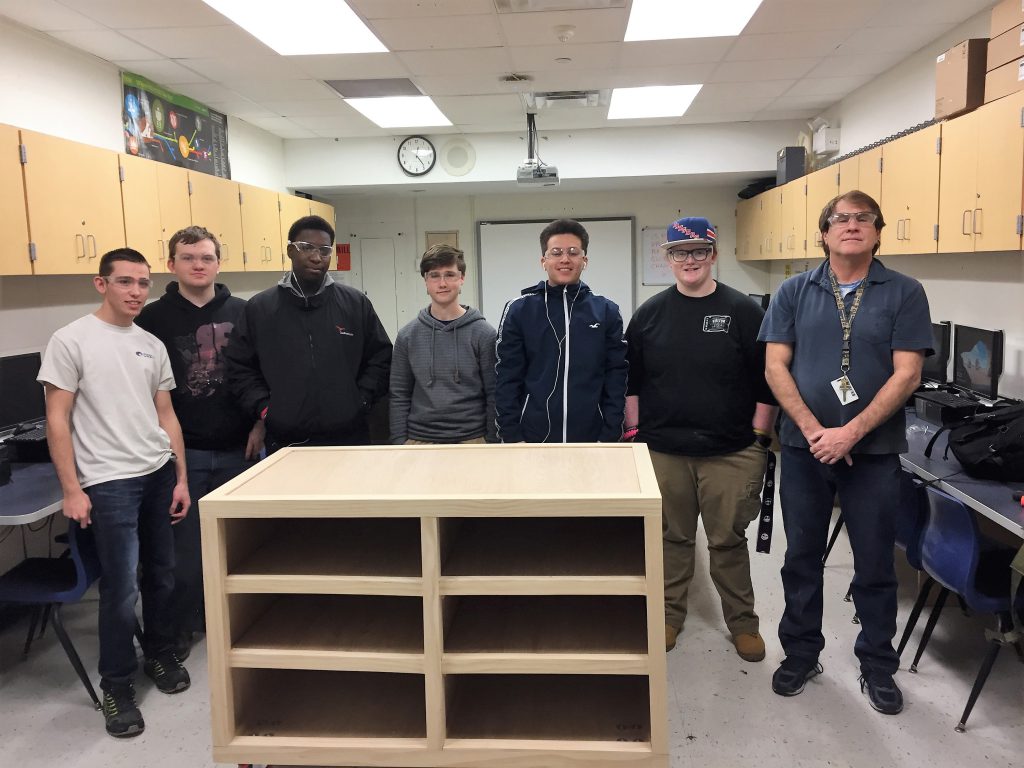 The Student Council members, as well as the student who purchase from it, absolutely love the store. They are grateful to Mr. Waddell and his students for the work they put into it.
The school store is open on Tuesdays and Thursdays from 8:55 to 9:15 a.m. The students sell things like scented pencils, erasers, school spirit mugs, necklaces and keychains.
In addition to the school store, the technology team also delivered two large wooden picnic tables to Cooke, which were purchased by Student Council funds. This is just an example of where the school store funds go.