EPIC, Cooke team up for essay contest, Family Engagement Night on Feb. 12
It was an exciting kick-off Jan. 16 to the Cooke Elementary School Black History Month Essay Contest as Mr. Matt from Prismatic Magic gave an incredible laser light show depicting many important African-American figures in our nation's history.
All of the pictures that appeared on the giant screen in the Cooke gym were drawn with lasers. Mr. Matt explained how it's done, how everyday light can't do it but laser light can.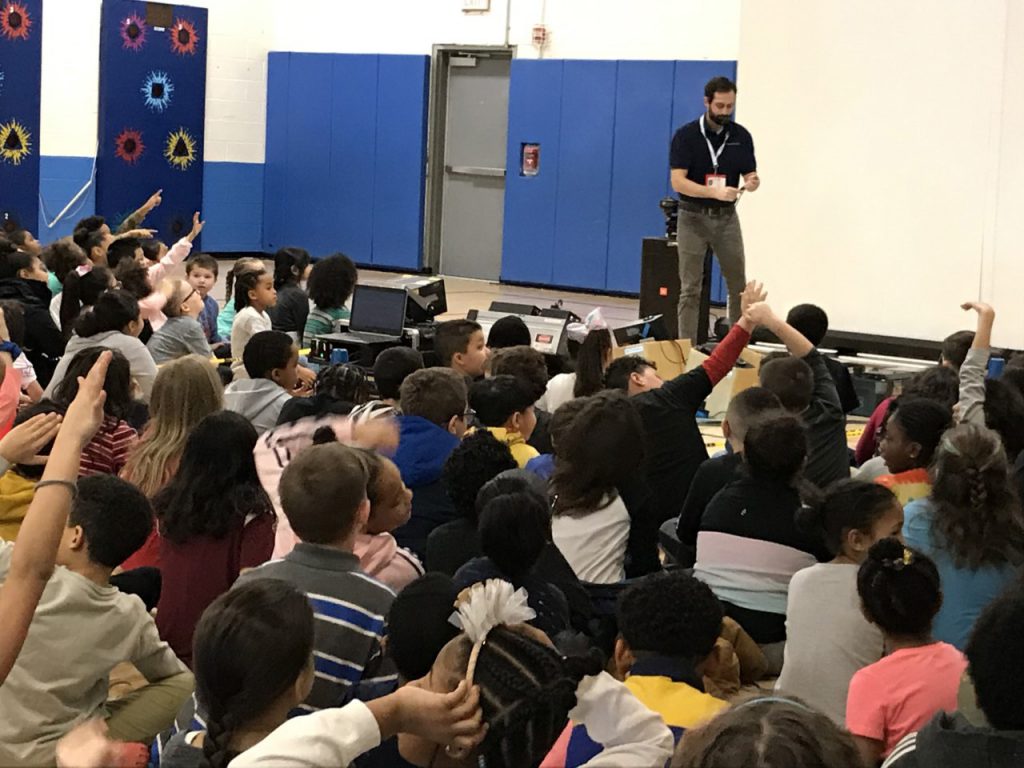 The essay contest
All students went home with their Black History Month Essay Contest information packet. Students in grades 2 through 5 may choose a person, place or event in black history and produce one of five different projects:
Write a dialogue you would have with a person of significance
Write how this person, place or event has made the world a better place
Write how this person place or event affects your life
Draw a picture of this significant person, place or event in black history
Choose a person from the time of the Harlem Renaissance and create a pamphlet about him/her complete with a picture.
There are different word counts, depending on grade level, and several suggestions in the packet for people, places and events to write about. Of course students may choose their own subject.  This is an interactive way for students to learn about those in the African-American community who have made enduring contributions to our society.
Encouraging writers for five years
This is the fifth annual Black History Month Essay Contest. It was the brain child of Shannon Daniel, peer mentor coordinator, Empire Club advisor and EPIC (Every Person Influences Children) facilitator in the district. She proposed the curriculum to Jane Sorensen, EPIC program manager for the district, who took it to EPIC and Cooke administrators. Needless to say, they loved the idea.
"Together both Jane and I worked with a strong committee of Cooke school staff to put together such an exciting event," said Ms. Daniel. "This kick-off gets the students very excited for the essay contest. And we encourage parents to get involved in the project too."
EPIC makes this a family event, according to Ms. Sorensen.
"Parents are encouraged to help their children by guiding them in their research with a trip to the library or collaborating on the internet," said Ms. Sorensen. "The essays are due on Thursday, Feb. 6. There will be a panel of parents and teachers who will judge the submissions and prizes will be awarded."
Then, on Wednesday, Feb. 12, EPIC will host its Family Engagement Night where the prizes will be awarded to the first, second and third place winners. There will be many other fun activities as well. (Snow date is Feb. 13.)
Awesome laser light show
The show was entertaining and historically significant, showing black heroes throughout history who have made an impact on civil rights, the military, the United States government as well as the entertainment industry and sports.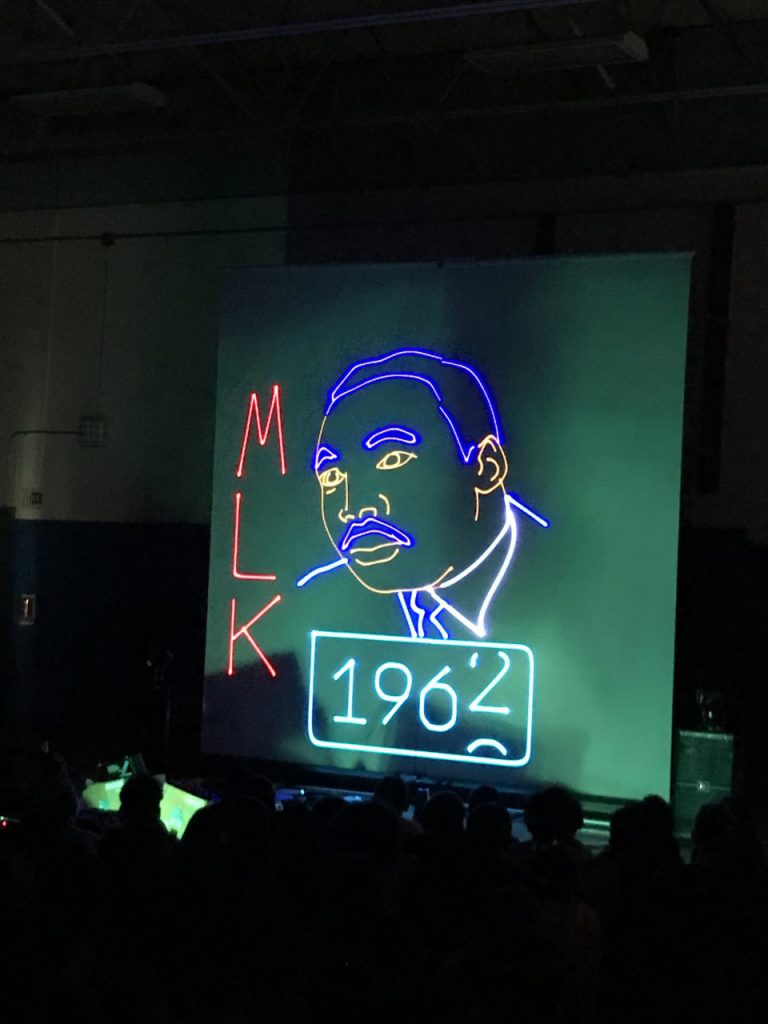 The students got to hear the words of Dr. Martin Luther King Jr. "We hold these truths to be self-evident, that all men are created equal." It was a fitting way to remind the students of the reason they are celebrating Dr. Martin Luther King Jr.'s birthday.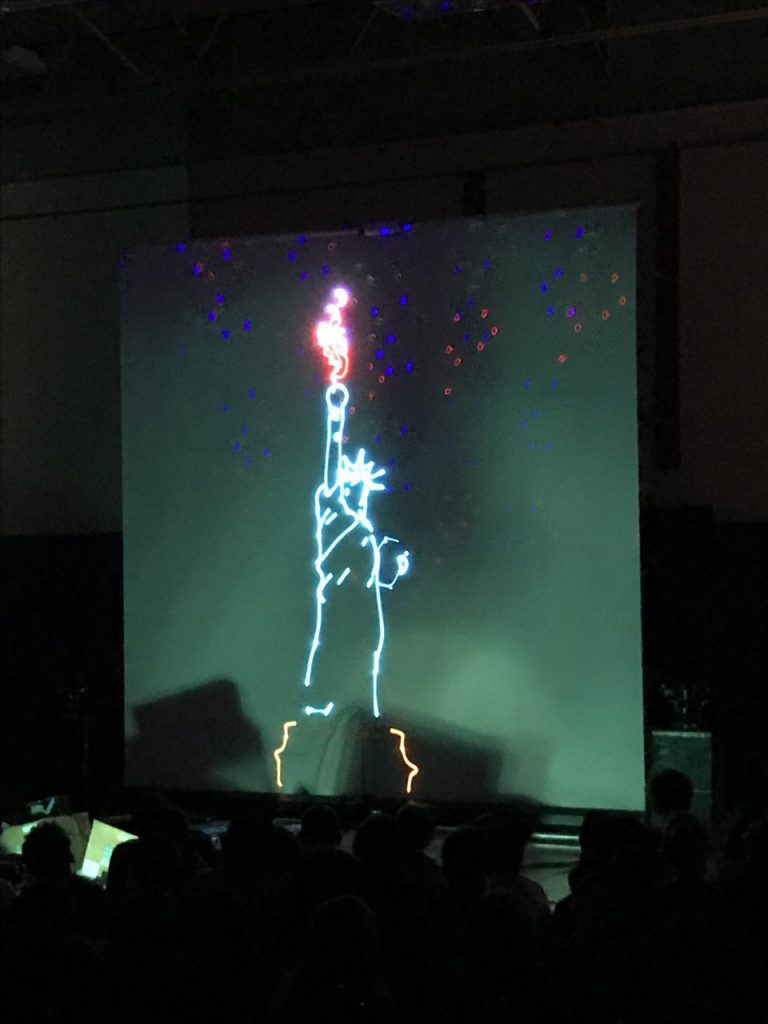 A vision of Rosa Parks, known as the mother of the civil rights movement, flashed on the screen, as did the Tuskegee Airman from World War II, basketball icon Michael Jordan, musician Chuck Berry, Secretary of State Condoleezza Rice, golfer Tiger Woods and President Barack Obama, to name a few.
Remember:
Black History Month Essay Contest –  essays due Thursday, Feb. 6
Family Engagement Night – Wednesday, Feb. 12