Cooke Art Teacher Lisa Baisley surprised Tara Komatz's class with a special art project.  The students colored and painted to music to make a mixed media collage.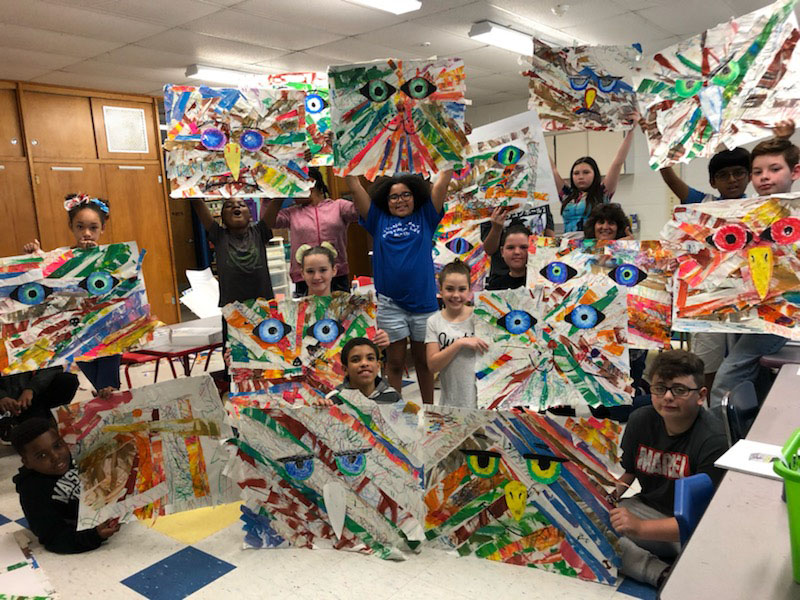 After coloring and painting, they took the paper and ripped it into large strips.  They then glued the strips onto another paper to design either a dog, cat, eagle or owl. 
The students learned about texture and how to use oil pastels successfully. The students who finished their project helped their peers finish. 
BRAVO to Ms. Komatz's class! What a team.