Congratulations to the newest inductees of the Monticello High School Chapter of the National Honor Society.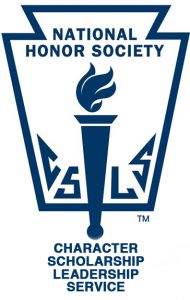 Upperclassmen who show exceptional scholarship (85% minimum GPA) are invited to become members of the Honor Society. Candidates who demonstrate leadership, character, and a commitment to community service were reviewed by the Faculty Council, a committee of five faculty members.
The students who were accepted for membership in the National Honor Society are:
Katelynn Boothe
Krishna Foster
Paige Innis
Isaac Mogel
Hailey Taggart
They will complete the induction process virtually by signing a copy of and reciting the pledge during the week of June 3, 2020. These students will be invited to participate in a traditional candle-lighting ceremony in the future.