Students in Denise Steixner and Lisa Mathern's Algebra I class at Monticello High School experienced a fun, hands-on science and math lesson courtesy of Captain Claire Sullivan and Captain Bill Mason of the Civil Air Patrol (CAP).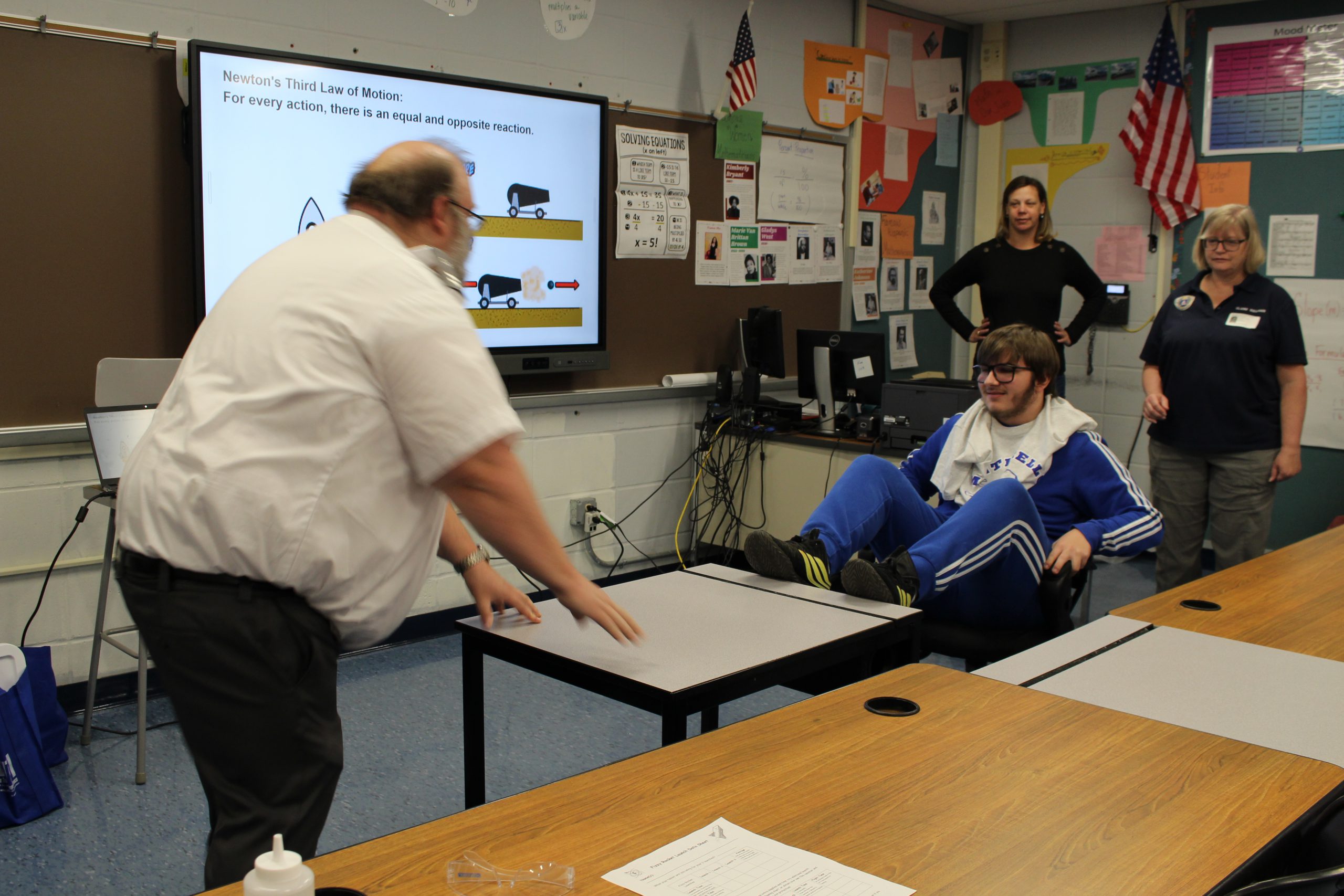 The pair introduced the class to the Civil Air Patrol, explaining the history and purpose of the organization. The CAP, an auxiliary to the United States Air Force, is comprised of 55,000 citizen volunteers who provide emergency services in their local communities, such as search-and-rescue, and disaster relief. In addition, the organization promotes aerospace education, and offers a cadet program which helps youth develop leadership, aerospace, fitness and character skills. Captain Claire Sullivan is the current Commander of the Civil Air Patrol's Cadet Squadron, and Captain Bill Mason is the former Commander of the program.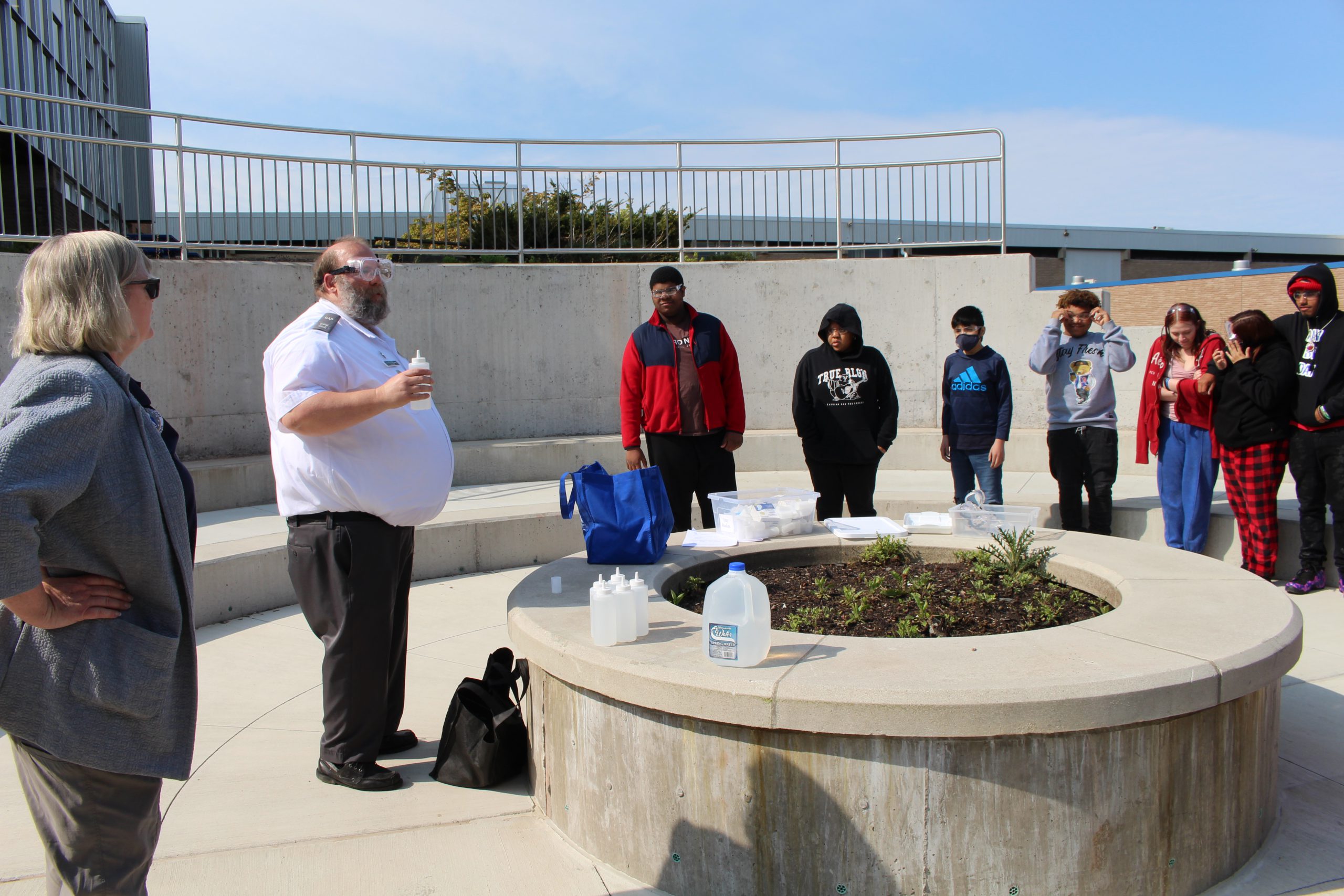 After the presentation, they led students in a series of activities and experiments designed to demonstrate concepts such as the law of motion, inertia, gravity, and the ricochet effect, followed by a lesson on the history of rockets.
The group then headed outside to the high school's outdoor amphitheater to put all these concepts into practice with a "fizzing rocket" experiment. The students, under the supervision of their teachers and the two captains, mixed with sodium bicarbonate and sodium dioxide in a film container and watched the "rockets" propel into the air. The students were excited to watch the rockets fly and spent a great deal of time experimenting with different strategies to make the rockets as high as possible.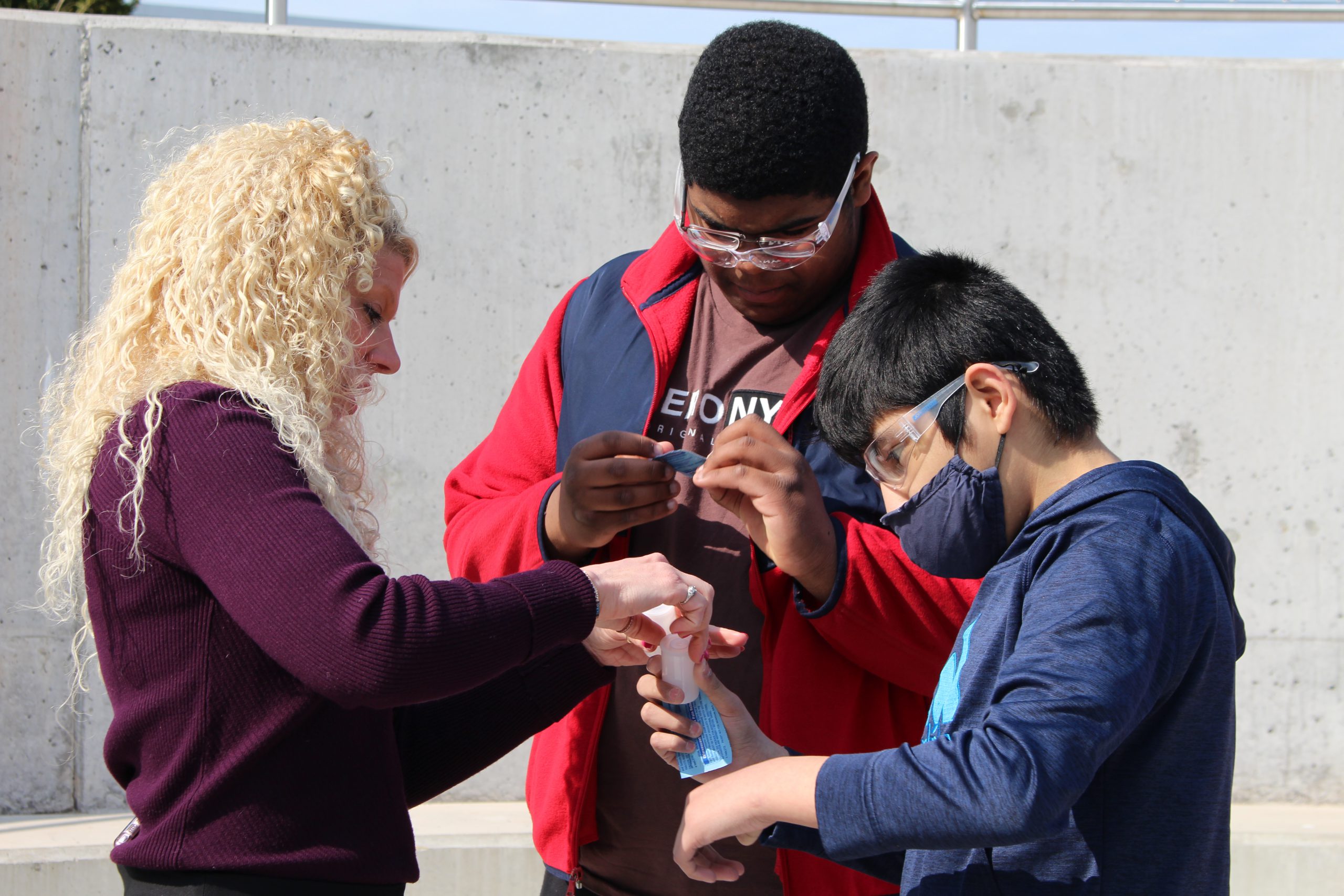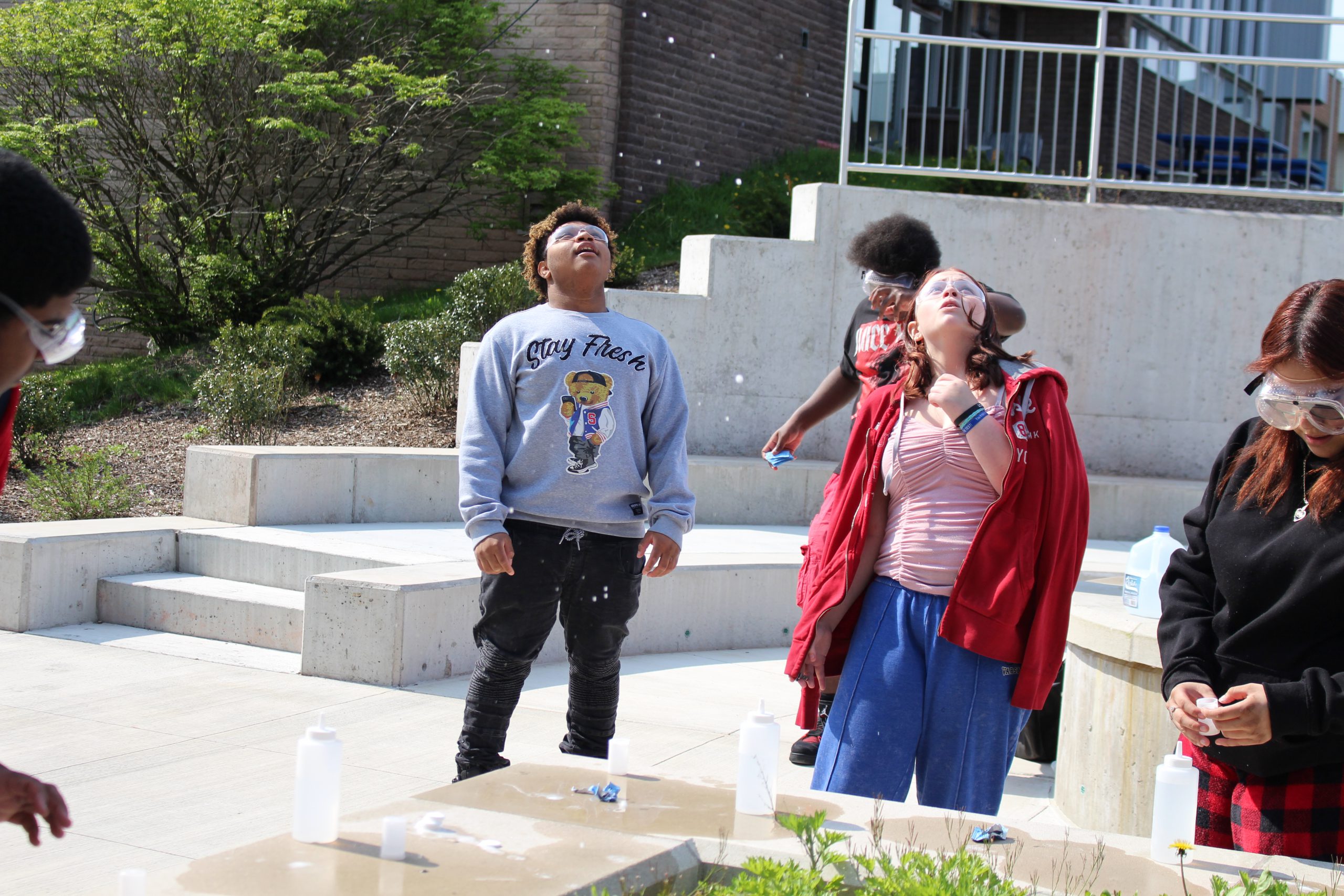 A big "thank you" to Captain Sullivan and Captain Mason for not only taking the time to visit with our students, but also for their time in helping to protect Sullivan County.
For more photos, view the album on Facebook