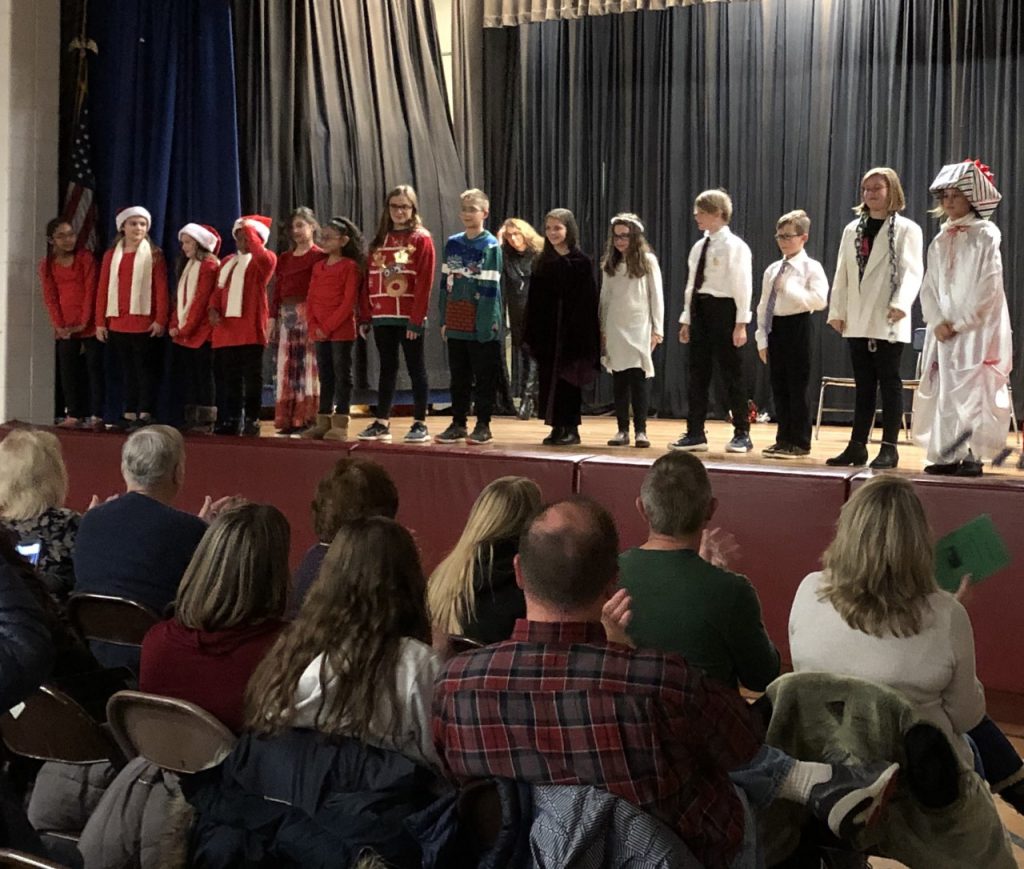 On Dec. 6, fourth and fifth-grade students in the Emma C. Chase Elementary School's Every Person Influences Children (EPIC) Creative Drama Club performed A Christmas Carol for Kids by Charles Dickens, modified by K. Barnhart and B Kelso.
The play is a modern take on the classic "A Christmas Carol" story that integrates some new twists – Bob Cratchit bemoaning Scrooge's anger issues, sassy ghosts, and a new character Fezziwig the Hippie, to name a few.
"Hats off to the amazing Chase Drama Club students and our incredible Drama Club Directors, Holly Budd and Jennifer Unvezagt," EPIC Program Manager Jane Sorensen said. "The audience captured the full meaning of Christmas as they were filled with joy and laughter watching their children perform a wonderful holiday show."
This seven-week after-school program is funded by the Sullivan County Youth Bureau in partnership with EPIC, Every Person Influences Children.