Members of the Builders Club at RJK Middle School both gave and received recently.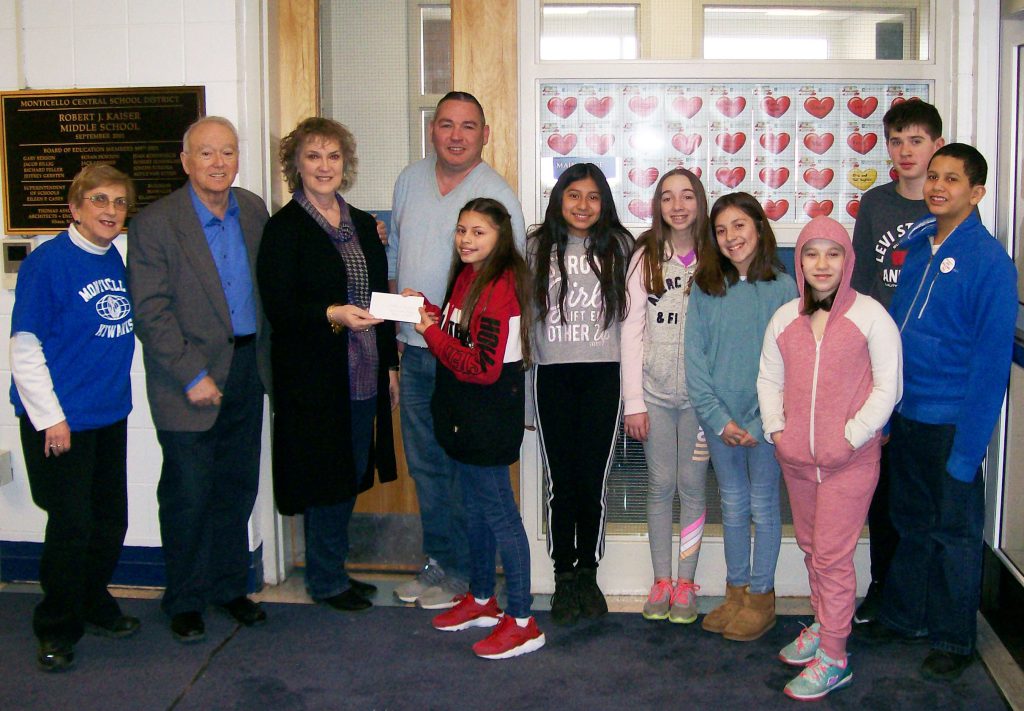 The students sold paper hearts during a fundraiser for the Heart-a-thon at Catskill Regional Hospital. The club raised $100 and presented a check for that amount to Al Frangipane and Lori Orestano-James, volunteers for the Heart-a-thon.
Then it was the club's turn to receive. Emil Motl, a member of the Monticello Kiwanis Club, which sponsors the Builders Club, donated $100 to the group on behalf of the Kiwanis, which will be used for community service projects planned for the next few months.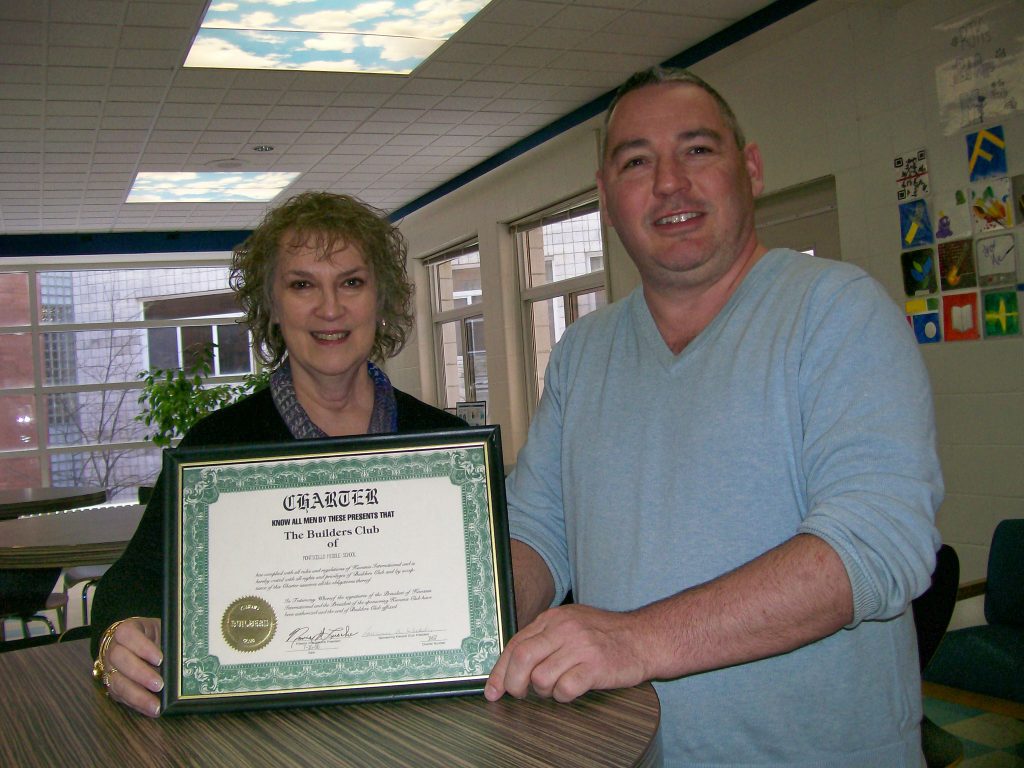 The Builders Club is a service leadership club with tech teacher William Oefelein as the club's advisor. Ms. Orestano-James, currently the school board president and previously a teacher and administrator in the district, was the very first advisor to the Builders Club when it was first formed. She had the original charter for the club, signed on July 25, 1990 by then Kiwanis President Larry Wechsler, and presented it to Mr. Oefelein.