At its June 6 Board Awards Ceremony, the Monticello Central School District's Board of Education honored the Monticello athletes and teams who earned the "Scholar Athlete" distinction from the New York State Public High School Athletic Association. 
The following teams were honored as scholar athlete teams. To achieve this honor, a team must collectively maintain a grade point average of 90 percent or greater. The Monticello teams who earned this distinction are: 
Boys Golf
Coach: Christopher Russo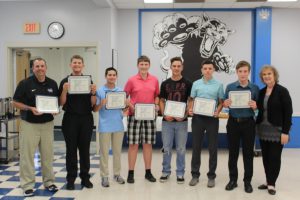 Owen Bassett
Luke Baum
Luke Farrow
Max Baum
Bretten Benzenberg
Ryan Grodin
Adam Cavello
Jacob Kaplan
Dylan Price
Girls Golf
Coach:  Scott Fitchett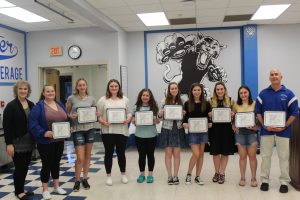 Fiona Feltman
Paige Innis
Mana Iwata
Holly McFarland
Rachel Leventoff
Liza Mitchell
Hanna Oestrich
Sarah Shamah
Rosalie Sheppard
Olivia Steigler
Harly Taylor
Allison Weinstein
Boys Tennis
Coach: Urvashi Gupta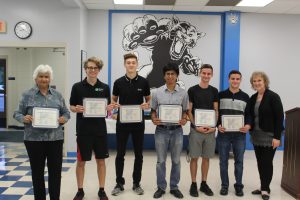 Thomas Cammerino
Abraham Corces
Nicholas Dollard
Hunter Fein
Patrick Galligan
Triston Jaycox
Isaac Mogel
Arnold San Miguel
Nathaniel Varughese
Noel Varughese
Adrian Velasco
Max Wolbeck
Softball
Coach: Ryan Jasper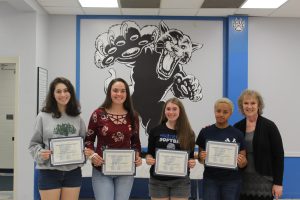 Katelyn Babcock
Jenna Borko
Anastasia Gessman
Stephanie Gonzalez
Dafne Guzman-Torralba
Emily LaRuffa
Ayahana Lysiak
Jenna Merton
Renee Schreiber
Brianna Soto
Kelly Smith
Hailey Taggart
 Baseball
Coach: Steve Jenks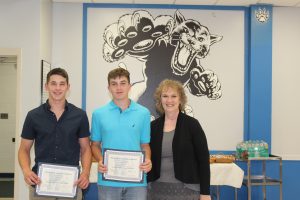 Robert Bonnaci
 Michael Cubillas
Aidan Dietz
Tyler Gold-Germann
Antonio Gonzalez
Anderson Herm
Aiden Johnson
Dhruv Patel
Eric Sanchez-Surman
Matthew Sanchez-Surman
Tommy Merton
Girls Spring Track
Coach: Richard Sternkopf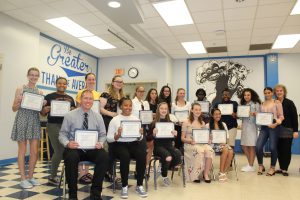 Gabrielle Acosta-Herrera
Grace Afful-Mills
Madison Carnell
Jessica Blakesley
Victoria Blinston
Amanda Bowdren
Zanaya Cooper
Jade Clark
 Kayla Colon
 Meg Cruz
Sarah Grodin
Taina DeJesus
Brianna Howard
 Emilie Mulhern
Yamillette Escobar
Zeniyah Gholson
 Ahliyah Hart
Cayshla Herrera
Michelle Lin
 Kayla Lindstadt
Layla Mack
Kali Pantone
Jane Pape-Laucella
 Karen Perilla-Buitrago
 Renee Robinson
 Arianna Sinclair
Aubrey Soller
Cassondra Turner
 Mia Valencia
Gabriella Vieira
Khalea Washington
The following students have been honored by the New York State Public High School Athletic Association as "Scholar Athletes".  To achieve this honor, they must, as an individual, maintain a grade point average of 90% or greater, they will receive a certificate and a pin.  The Monticello students that have achieved this distinction are:
Boys Spring Track
Coach: Matthew Buddenhagen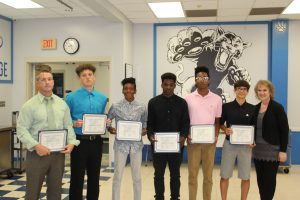 Christian Pedroza
Noah Rogers
John Creighton
Quentin Cruz
Thomas Vaeth
 Evan Waterton
Dakota Woznick-Alarie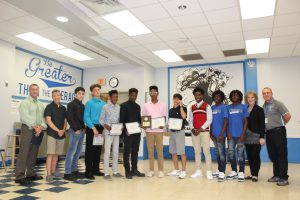 After presenting the individual certificates to the scholar athletes on the boys track team, Mr. Buddenhagen then called up the entire boys track team to officially recognize the team's winning of the OCIAA's Division 3 Championship — the 8th title won by the team in 10 years. 
Mr. Buddenhaggen also wished students Noah Rogers and Sarah Grodin good luck in their upcoming competitions. Noah will compete on in the 110 hurdles in the New York state championships and Sarah will compete in the New Balance National Outdoor, a national championship that she qualified for after competing in the New York state qualifier.