Without clear vision, it's difficult to see a path forward. That's why, over the summer and into the early fall, members of the Monticello Board of Education carefully deliberated and discussed their perceptions of an ideal school district, Monticello's challenges and strengths, and pathways to resolutions. 
As a result of these discussions, the Board committed to the following goals, which it believes are the path to fulfilling its mission and achieving its vision. (For a plain text version of the goals, mission and vision in the graphic below, visit our About Us page).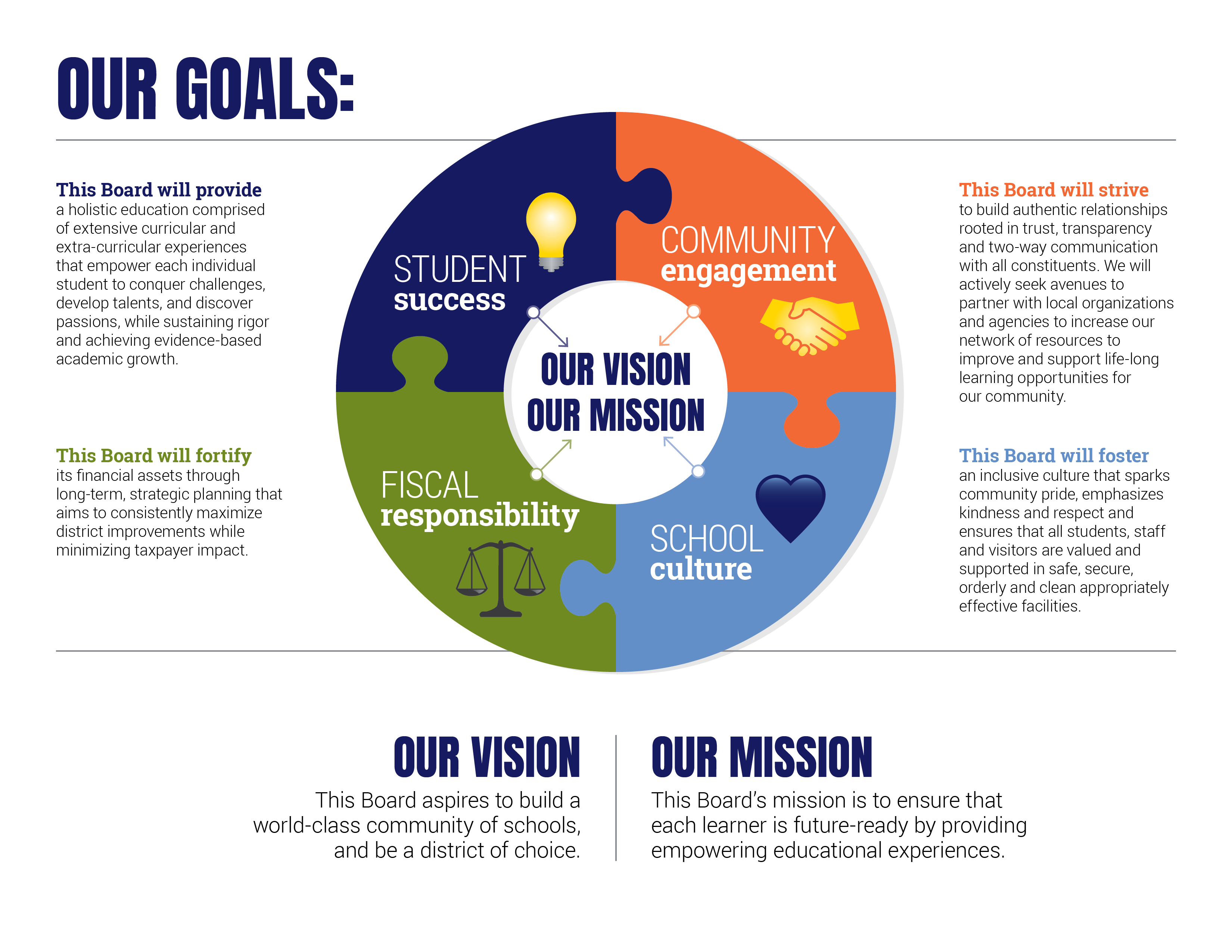 When it comes to goals, we know that practice and persistence leads to results. As we continue to share the many great things happening in Monticello, please keep an eye out for these puzzle icons as a visual reminder of how our students, staff and faculty are embodying these goals and working to build a world-class community of schools each and every day.