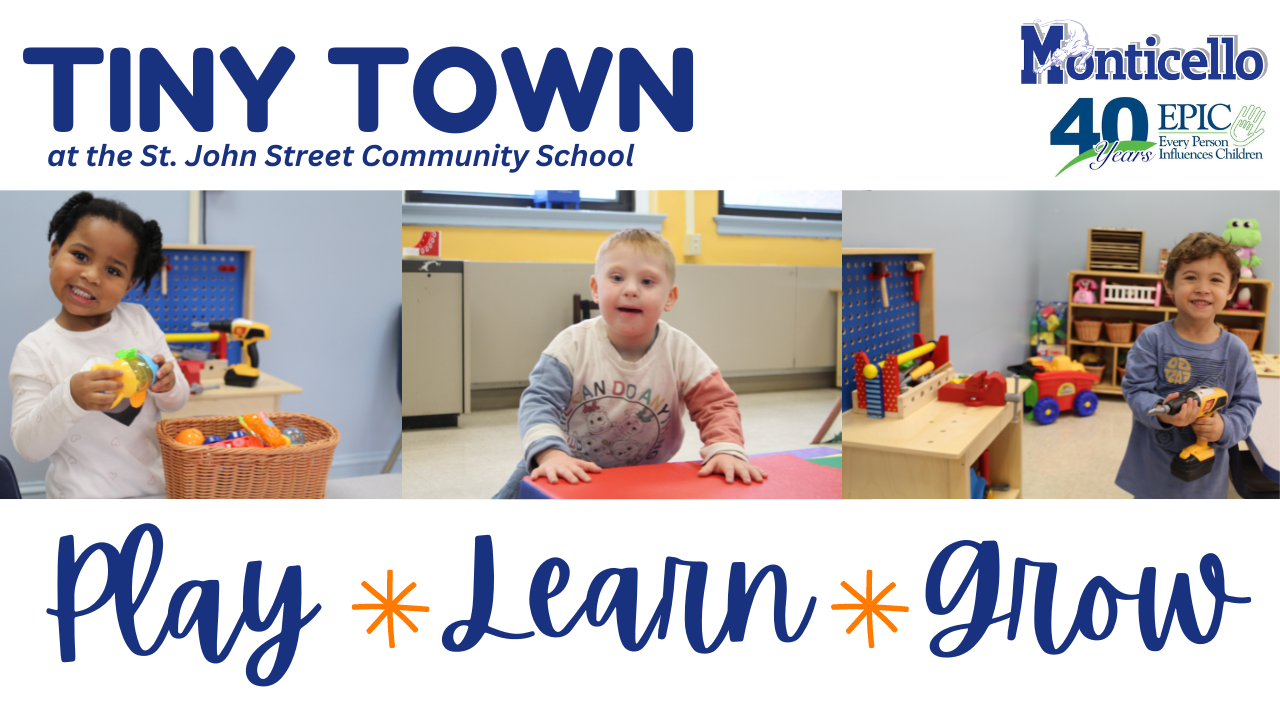 The Monticello Central School District, in partnership with the Every Person Influences Children (EPIC) program will host a grand opening of their new Tiny Town center, located at the St. John Street Community School, at 22 St. John Street in Monticello on Jan. 17 (snow date Jan. 18).
Tiny Town is a place for Monticello families of pre-school aged students (birth to three) to learn and grow, while connecting with other families and resources in Sullivan County. As the initiative continues to grow, Tiny Town hopes to welcome local agencies for special events and workshops. Community organizations are welcome for a private tour from 1 to 2 p.m., followed by an open house for the public from 2- 6 p.m.  Monticello families with children aged birth to three are welcome to drop in anytime between 2 and 6 p.m.
Over the remainder of the school year, Tiny Town will host scheduled events that focus on building foundational skills through a combination of free play, instructional imaginary play, and parental engagement. Children will learn literacy and numerical skills to prepare them for success in preschool and beyond, while families will learn new strategies to help support their child's growth at home. All events are free of charge.  
For more information, or to RSVP, please contact Jane Sorensen at jsorensen@k12mcsd.net or by calling Ms. Sorensen at 845-807-6332.