Designed to combat the impact turmoil can have on the physical and mental well-being of individuals, Bethel Woods Center for the Arts invites guests of all ages to connect and practice self-care through their Art of Wellness program. From Creative Arts Therapy workshops and exercise activities on the historic site, to virtual creativity classes, there is something for everyone. Their series, Bethel Woods at Home, launched in Spring of 2020, gives viewers of all ages the opportunity to participate in music, art, and wellness activities, led by Bethel Woods teaching artists, right from the comfort of their own homes!
Here's just a sampling of some of the videos and tutorials available. Visit the Bethel Woods at Home website for more information.
ADULTS:
Vision Boarding:
Creative Arts Therapist and Bethel Woods Teaching Artist Candace Rivela walks you through vision boarding — from identify your vision to giving it clarity and bringing it to life.  On staying creative, Candace says, "During these very uncertain times when our mental, physical, and emotional well-being can be compromised, it becomes especially important for us to tune out the noise around us and tune into our own internal experience."
Mind Mapping:
Bethel Woods programmer, artist, and educator Laura Burrell adds to our #FeelGoodFriday series in this video where she shares her favorite tool for building out an idea: using mind maps. As a visual learner, this technique has helped her to listen better, take notes, build on thoughts, and implement plans. Show us what you've made using #BWatHome 
Drawing to Music:
See how you respond to sound and what can be created by listening to music. Let worries fall away about what your image will look like and instead enjoy working from an intuitive place where the focus is on process and not product. Lead by Creative Arts Therapist and Bethel Woods Teaching Artist Candace Rivela.
Students/Families
Max Said Yes:
Creative Arts Therapist and Bethel Woods Leading Teaching Artist Candace Rivela returns for this week's #FeelGoodFriday. Featuring a mindfulness exercise, a lesson on peace signs, and a reading of Max Said Yes!: The Woodstock Story, Candace will guide families on the importance of taking care of ourselves and one another.
Creating Instruments Using Household Objects:
Güiros made from spiral notebooks? Claves from pots and ladles? Explore the rhythm of Latin music with every day objects in your home with Bethel Woods Teaching Artist Brandon Sparkman! Brandon is a music educator teaching elementary music, band, and chorus at Chester Elementary School where he also runs a jazz band and multiple clubs. Brandon is in his second year of teaching artistry at Bethel Woods and has been a lead teacher in our PLAY and SAW programs.
Rock and Roll Rhyming:
This sing-a-long at home video is fun for the whole family and will get you rocking and rolling while practicing your rhyming! Ann Miceli Teed is a Bethel Woods Teaching Artist and a doctoral student at Columbia University focusing on Expressive and Holistic Arts Education. She is currently an instructor at Adelphi University as well as a college supervisor at the Teachers College – Columbia University, NY.
About Candace Rivela: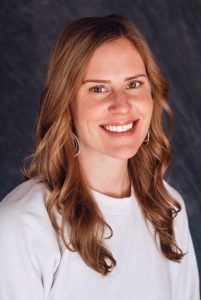 Candace Rivela is a nationally licensed, registered Creative Arts Therapist and the Lead Teaching Artist at Bethel Woods Center for the Arts. She received her master's degree in Art Therapy from Pratt Institute and has over 10 years of experience working primarily with adults and seniors in clinical care settings throughout New York City. She has been providing supportive Creative Arts Therapy groups at Bethel Woods for the past year with a focus on self-care, wellness, and expanding program access to the community.
Disclaimer: This event is sponsored by the partners listed in the event above. It is neither sponsored nor endorsed by the Monticello Central School District. Monticello Central School District is distributing this information as a public service. Any marketing materials regarding this event were reproduced by the sponsoring group(s) at no cost to the school district.