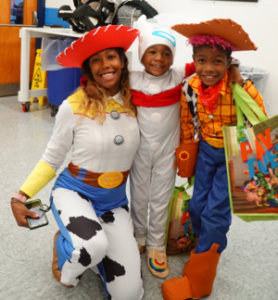 George L. Cooke Elementary School, EPIC, Every Person Influences Children and the YMCA hosted their Annual Halloween "Trick or Treat" event on Oct. 23.
The school was transformed into a "spooky Halloween village" where teachers decorated their classroom doors and handed out hundreds of goodies to trick-or-treaters and their families. 
In the multi-purpose room, the YMCA, EPIC and the Boys & Girls Club provided arts and crafts, Halloween music, trick or treat snacks, carnival games and prizes. Families even had the opportunity to commemorate the evening with a Halloween-themed photo both, courtesy of the Spencer Daniels Agency and Jeff Seigel.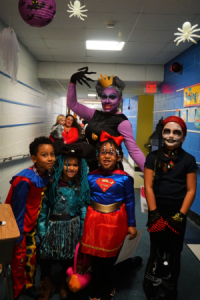 The attendees also competed for the titles of funniest, scariest, cutest and most original costumes, as judged by representatives from Fidelis Health Care, Sullivan County Youth Bureau, Hudson Valley Community Services, E.B Crawford Library, Jeff Bank of Monticello and Salvation Army of Sullivan County.
"This event was a huge success as teachers, students, parents and community agencies participated in a safe environment as a fun Halloween event. There were approximately 700 in attendance," Jane Sorensen, EPIC Program Manager said. "Thank you to the YMCA, Sullivan County Community Agencies, Teachers, Admins, and the Monticello High School students of Academy of Finance, My Brother's Keeper and Key Club for all their efforts in volunteering in this event."