The classes of 2021 and 2022 held a favorite fundraiser recently – Krispy Kreme donuts.  Seniors are fundraising for end-of-year activities and juniors are looking ahead to their senior year, getting ready for all it has to offer.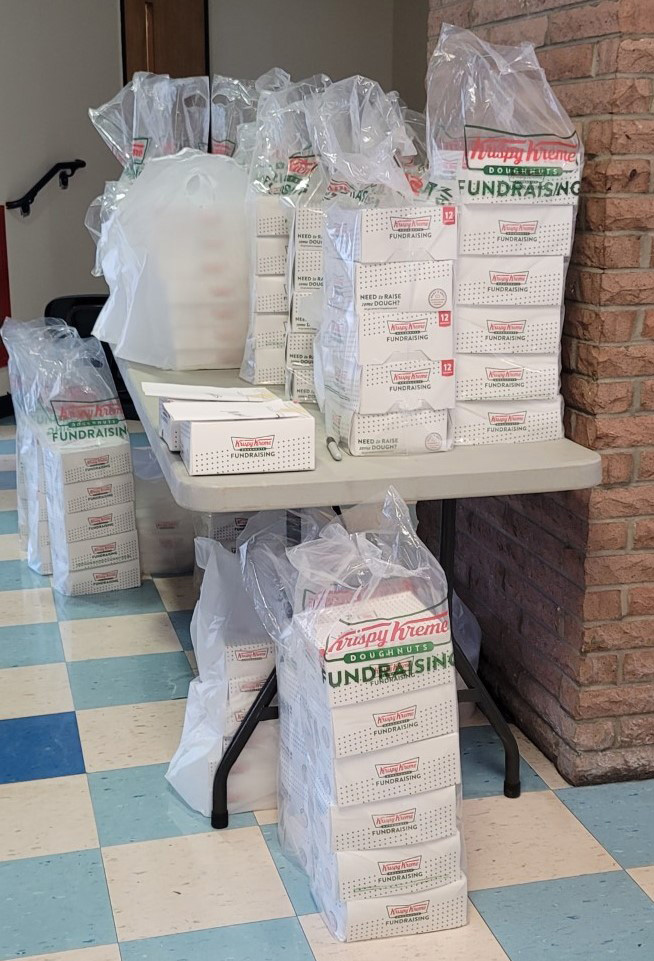 Distribution day was Wednesday, May 12, and many of the class officers were on hand to help sort and distribute the donuts to eager and generous patrons.
Class of 2021 advisors Donna Leyden and Stephanie Byrne,  and  Class of 2022 advisor Anna Estep worked with their students all afternoon.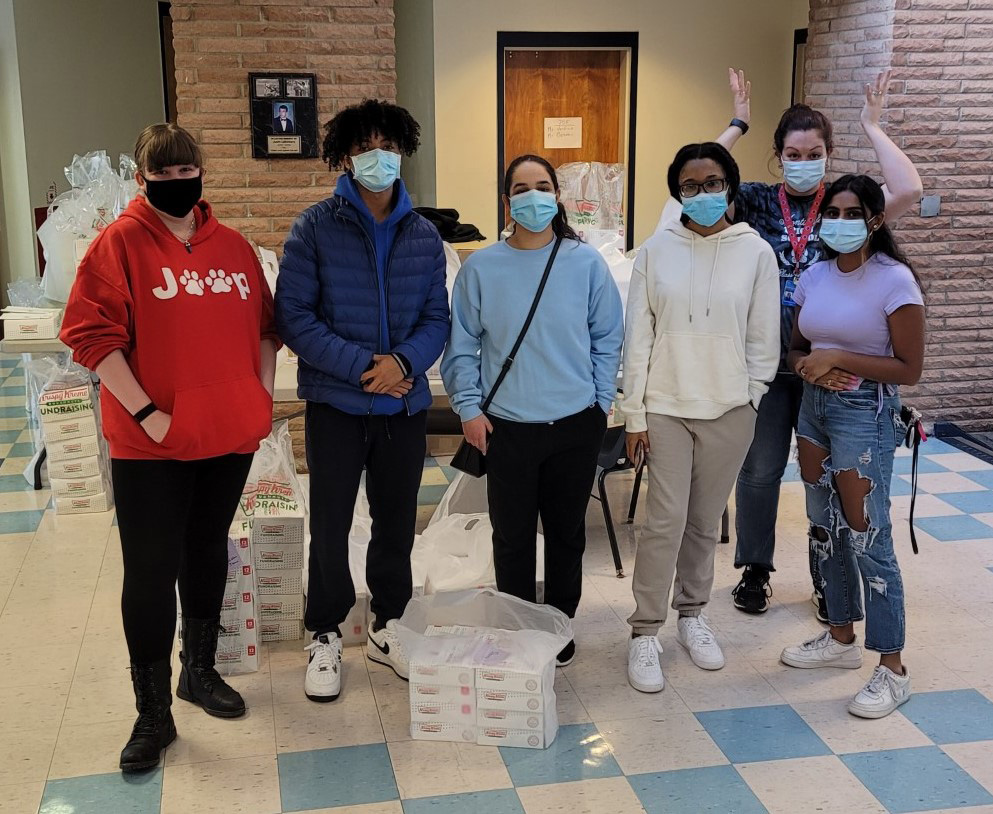 Astha Patel, president of the class of 2021, was joined by junior class officers Max Baum, Collen Barabato,  Jacob Kaplan, Cavan Leaney Levenson, Renee Robinson, and Gabriella Vieira.