Owen Bassett and Marley Wells, two Monticello High School sophomores, are newly-minted members of the Ski Patrol community.  After completing coursework, taking a written test, and performing a practical test, both students became official members of Ski Patrol on Dec. 7, 2019.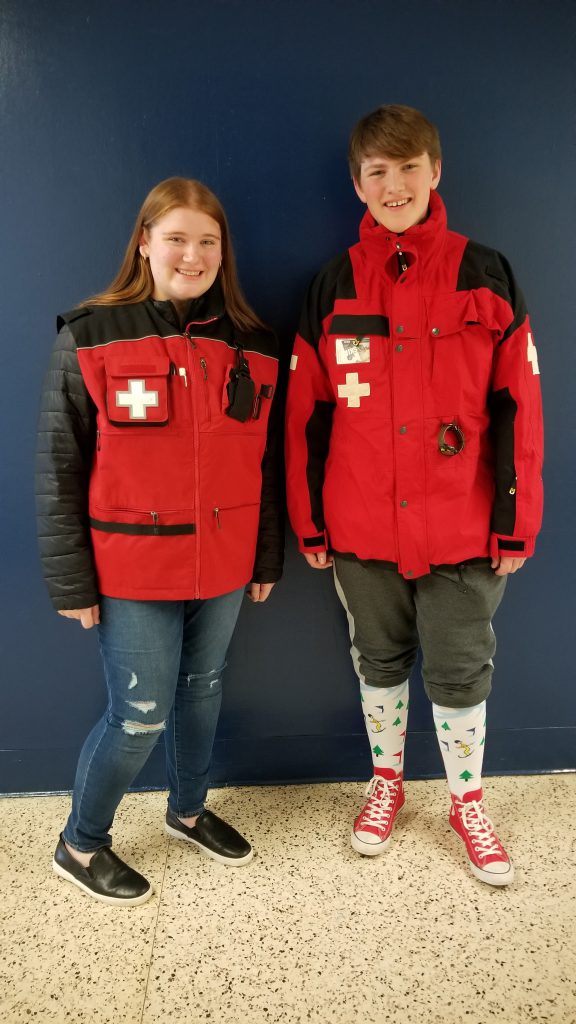 Their responsibilities include being available to help and being accountable for other skiers' safety.  Additionally, they are responsible for marking trails, which helps to prevent injuries before they can happen.
Owen said he became interested in helping others a few years ago after his mother had an accident. He saw how incredible the emergency personnel were in helping his mom and understood that their actions made all the difference.  Owen combined his love of skiing with his desire to help others and used this to achieve his goal of becoming a member of Ski Patrol. 
In addition to Owen's good grades, work on the stage crew for the HS drama, and work in the HS sound booth, you can find Owen on the mountain in Bellayre.
Marley said that she wanted to achieve this goal because she has watched her father, who is also a member of Ski Patrol, help others. She loves to ski, just like her dad, and found the entire process interesting. In addition to her good grades and work on the stage crew for the high school drama, you will be able to find Marely on the mountain in Plattekill.
Both Owen and Marley have demonstrated that hard work and focus can help achieve positive goals to help the community.
According to nspserves.org, the mission of Ski Patrol is "to help keep people safe on the mountain and during other outdoor activities." For people who ski, it is quite comforting to know that there are certified skiers on the mountain who are trained in outdoor emergency care, including CPR.