The Monticello Central School District Board of Education appointed Tiffany Hall as Director of Student Equity during its Nov. 4 meeting.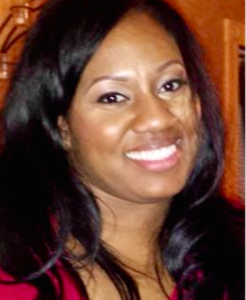 The new position was created as part of the district's commitment to creating a diverse, equitable and inclusive environment for students. In response to being designated as a "target district" by the New York State Department of Education (NYSED) after data indicated a lack of progress in outcomes for Black and Hispanic students, the district has been working to address these disparities through a variety of initiatives. Last year, it formed an equity workgroup which identified three priorities: perspectives on family engagement, professional support for anti-racism and equity work, and student experiences at school – priorities which will be a focus for this school year and beyond.
"I gravitated towards Monticello because I loved the diversity and the different ways the district has been working to cultivating equity at the schools," she said. "I'm very passionate about equity work and saw there was a need here that fits in with my mission as an educator."
Ms. Hall will play an integral part in advancing the district towards its goal of ensuring it is successfully meeting the academic, social and emotional needs of each learner. She will be responsible for assessing current practices related to curriculum review, professional development, school climate, social-emotional learning (SEL) and family engagement; and implementing change as necessary. She will lead the district's renowned My Brother's Keeper (MBK) program. She will also work with the community to facilitate a shared understanding of the district's equity work.
Ms. Hall brings a wealth of classroom and administrative experience to her new role. Throughout her professional career as an educator, she has developed expertise in improving academic performance through developing curriculum, instructional practices and standards for students and staff alike, most recently at P.S. 126X in the Bronx. She holds an advanced certificate in School District/School Building Leadership, a Master of Science in Education, and a Bachelor of Science in Education, all from St. John's University.   
"Teaching in Harlem and the South Bronx, I have always worked in diverse communities and been grounded in equity work," she said. "I am passionate about students seeing themselves in literature and helping to prepare them for success in the real world. I'm thrilled to be a part of the team who will push this work forward in Monticello."
In addition to being an educator, Ms. Hall is also a mother to two daughters. One of her favorite quotes, which sums up her educational philosophy, comes from Dr. Gholdy Muhammad: "Create an environment that affords students the opportunity to shape their own ideas through acts of literacy."
"We are thrilled to welcome Ms. Hall to the Monticello team," Assistant Superintendent for Curriculum and Instruction Dr. Linda Oehler-Marx said. "Her work here as the director of student equity will help empower our staff members, strengthen our relationships and ultimately create a brighter future for all students in the MCSD."