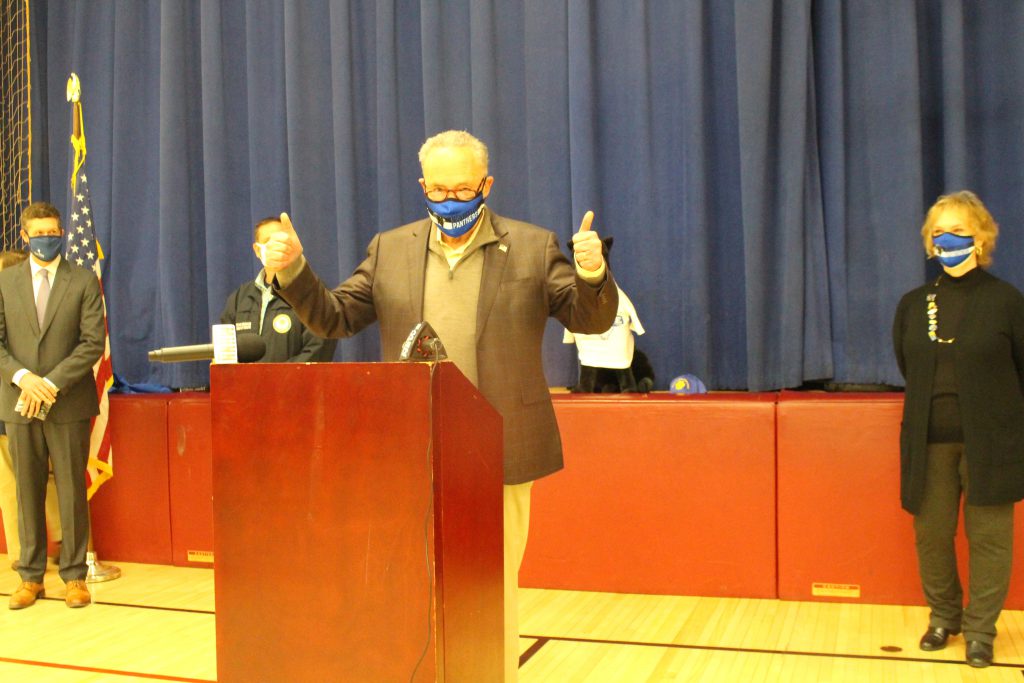 Flanked by a number of officials, and a familiar stuffed black panther, U.S. Senate Majority Leader Charles "Chuck" E. Schumer visited the Emma C. Chase Elementary School on Wednesday, March 31 to announce details of the American Rescue Plan (ARP) that he led to passage in the U.S. Senate. The plan includes local aid provisions that will allow Sullivan County localities to utilize some of the funding allotted to provide high-speed internet to residents, students and businesses.
As many in the community are well aware, Sullivan County lacks the infrastructure to support broadband internet in many areas of the county. According to a press release from Schumer's office, only 63% of rural Americans report having broadband access; those who do pay an average of 37% more for broadband than urban subscribers. For example, in Sullivan County there are many unserved areas and areas where residents cannot secure access to service without cost-prohibitive connection fees ranging from $20,000 to more than $100,000.
"I chose to come [to the Chase school] to make this announcement, because this county desperately needs broadband access, and the people in this county and the district are taking the initiative to do something about it," Schumer said.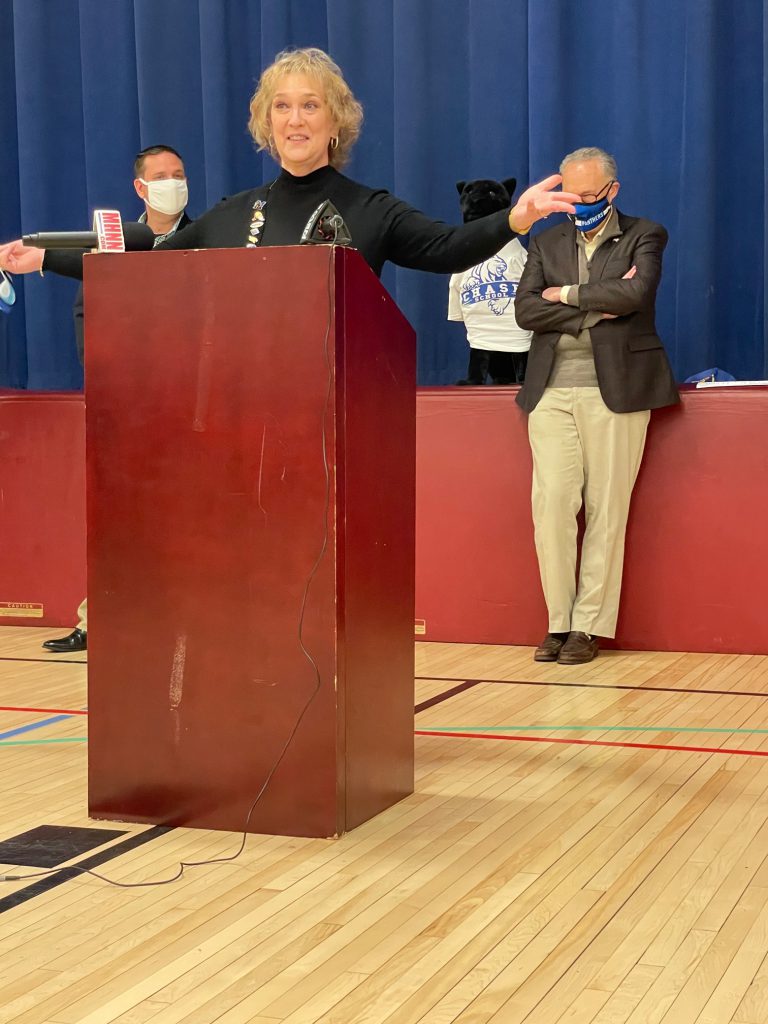 When the COVID-19 pandemic temporarily shifted the district's instructional model to a remote one last spring, the district performed a digital equity survey and discovered that 103 students and 25 teachers lacked sufficient internet access at home. The ARP provides funding to expand high-speed internet infrastructure in schools as well as in students' homes.
Schumer compared the ARP to Franklin Delano Roosevelt's Rural Electrification Act, which provided federal loans to electrify rural, isolated areas in the 1930s.
"Just like electricity, broadband internet access is no longer a luxury," he said. "It is a necessity, and our goal is to have broadband in every home in America."
"Although connectivity has long been a challenge for many in our community, the COVID-19 pandemic has only magnified the exigency of securing reliable and affordable internet access for all families in Sullivan County," Superintendent of Schools Dr. Matthew Evans said. "We thank Senator Schumer for his leadership and advocacy in passing the American Rescue Plan Act, particularly as it relates to rural broadband, so that we can ensure digital equity for all."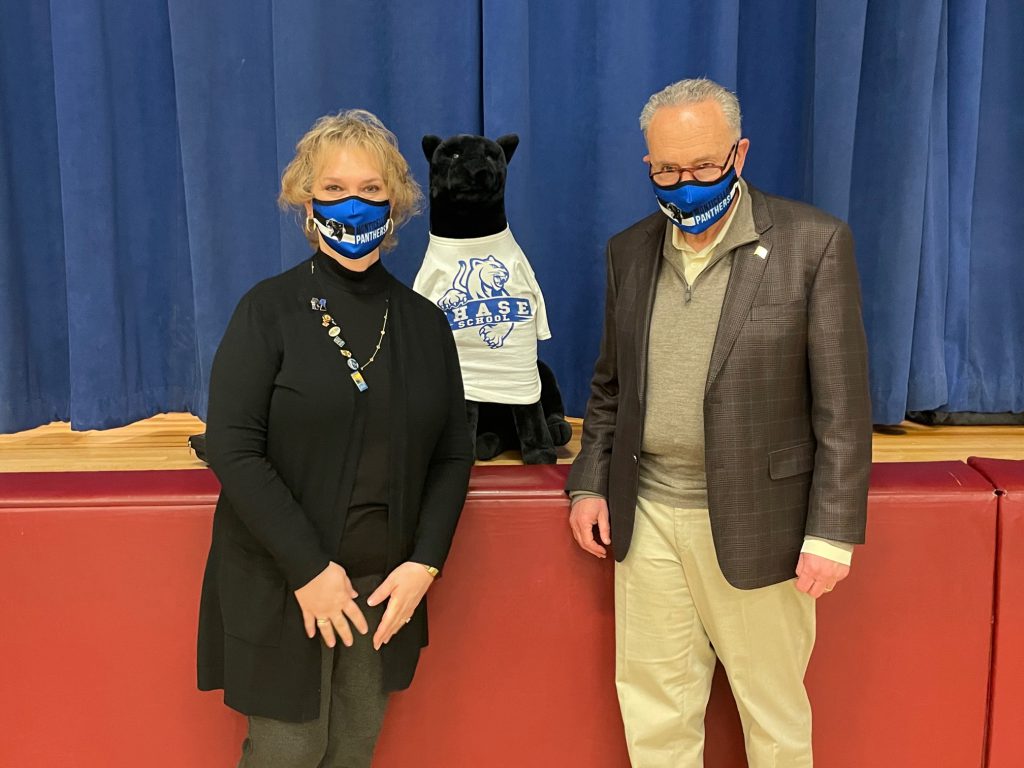 In addition to the funding for broadband, the ARP also includes aid to school districts that can be used for one-time expenditures to help recover from the pandemic, such as expanding summer school opportunities or improving air quality in the classroom. Without the federal funding, the district would have to rely on state aid or taxes to fund such expenditures. As soon as the district receives confirmation of the funding amount and the requirements, it will share more information on how the funds will be utilized.
Board of Education President Lori Orestano-James was one of the local officials who took the microphone during the press conference, thanking Schumer for his advocacy. 
"Our schools never closed," she said. "Since the pandemic began, we have been open and our administrators, faculty and staff have been working nonstop to progressively expand opportunities for our children. Although the journey hasn't been a perfect one, we continue to move towards our goal of 100% in-person learning. These earmarked funds for our school will help us achieve that goal."