Monticello High School senior Sarah Grodin is heading to West Point.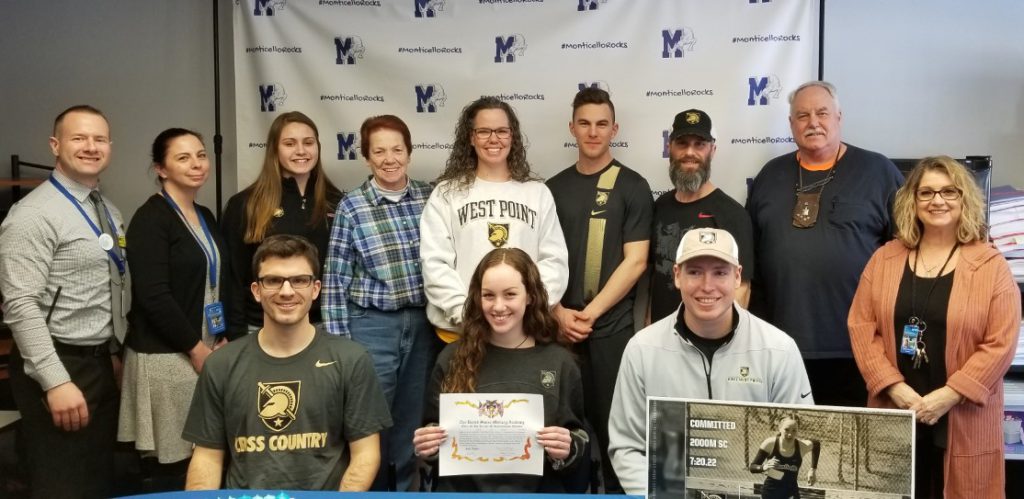 Sarah, a Principal's List honor student and a member of the Monticello High School ski team and track team, committed to West Point at a signing ceremony on March 4, surrounded by her family, coaches and Monticello High School staff members. She will run track and cross country for the Army Black Knights.
"Sarah's tenacity has brought her many accomplishments in several areas," said Karen Collura, an English teacher at the high school. "Her work ethic has brought her success in the classroom, on the slopes and on the track. All of this effort has come to fruition for her."
Way to go Sarah! You are one reason #Monticellorocks!