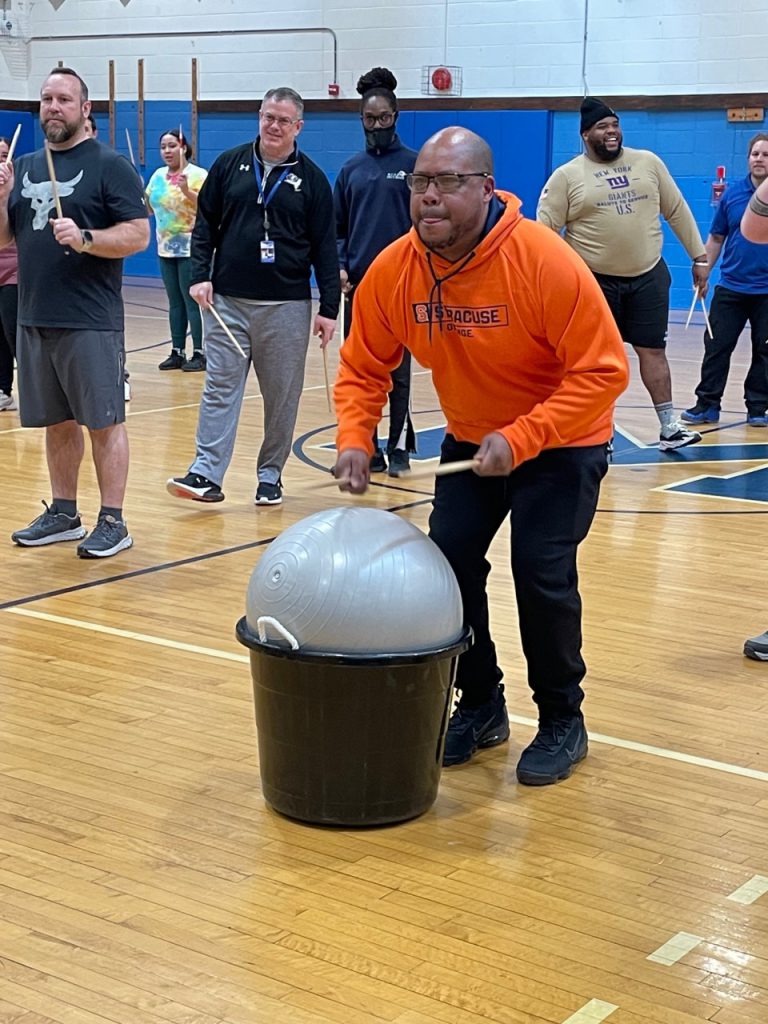 On Friday, March 10, the Health and Physical Education Department and Safety Staff collaborated for a fun filled day of camaraderie, team building, and fun during the district-wide conference day.
Each physical education teacher presented their best teaching practice to colleagues while safety staff members served as the "students." Cardio drumming, Ghost ball, Ultimate Frisbee and Volleyball were among the many lessons taught.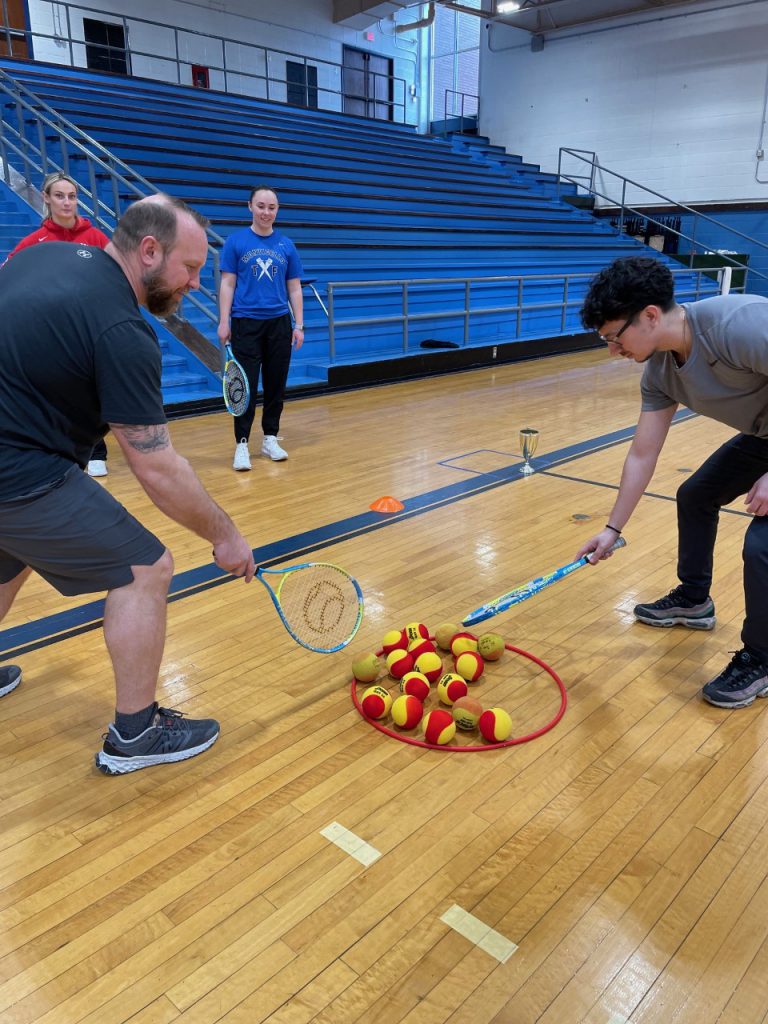 After a morning of learning (and playing) classroom best practices, the safety team participated in a "Handle with Care" training. Handle with Care is a behavioral management system that trains safety staff to respond to challenging or aggressive situations using verbal de-escalation strategies, and when necessary, passive holding methods to keep students safe. 
While safety staff participated in Handle With Care, the physical education department were preparing for the spring opening of the district's brand-new tennis courts with a United States Tennis Association (USTA)-sponsored clinic. 
A special "thank you" to safety staff member Promise McCall for preparing a catered lunch for all to enjoy and to Mr. Murphy for providing a nutritious breakfast.