Our students from all three elementary schools – Kenneth L. Rutherford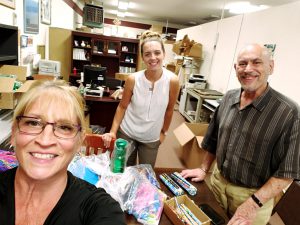 School, Emma C. Chase School and George L. Cooke School – were treated to arts and school supplies donated by the Rotary Club of Monticello.
During these difficult times, many students do not have access to items needed for school and for creative play. Rotarian Christine Panos chaired the committee to put this entire project together. Here, fellow Rotarians Les Kristt and Kathryn Grodin assist Panos to put together the kits for delivery.
Principals Conmeka Lockhart from Cooke, Christopher Palmer from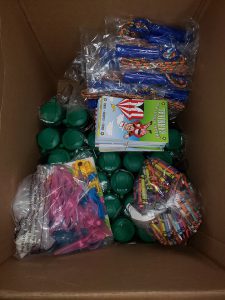 Rutherford and William Frandino from Chase ensured that students in need received the 90 packages that were donated.
The Monticello Central School District is grateful to the Monticello Rotary for its commitment to the community, which so often includes our district.