The Class of 2024 is hosting a pajama pants fundraiser!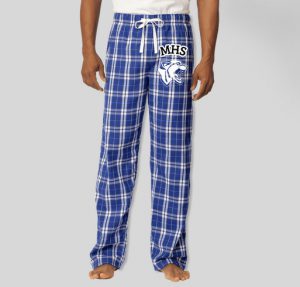 Wear these pajama pants with Monti pride and comfort. Perfect for those spirit week pajama days. All money raised goes to support our Class of 2024 Seniors and all pants purchased will look absolutely perfect on you.
This Class of 2024 was in 8th grade when COVID hit and disrupted their year. They missed out on their class trip to Boston that year. With money raised this year we can help bring down the prices of Senior events so everyone can participate who wants to. Thank you so much for helping us reach our goals!