On Friday, Feb. 17, Monticello's My Brother's Keeper (MBK) Fellows, and fourth-year scholar athletes, Demetrius Edwards and Dylan Hardy, attended the New York State My Brother's Keeper Stand and Deliver Leadership workshop. MBK Fellows are identified as leaders in their communities and as part of the distinction, receive mentor relationship opportunities in government, education, and business.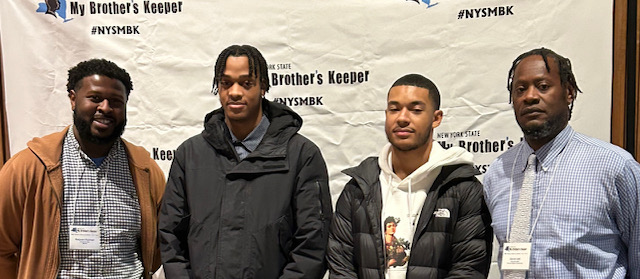 The two joined other MBK Fellows from throughout the state, participating in a day-long experience at the New York State Museum in Albany with their mentors Naquan Holman (MHS Class of 2013) Coordinator of Tutorial and Student Success Services at SUNY Sullivan, and David Jett, of the Center for Discovery.  Speakers included Dr. Anael Alston, Assistant Commissioner for the Office of Access, Equity and Community Engagement, Dr. Lester Young, Chancellor of the Board of Regents, and Dr. Alfonso Wyatt, author of Madd Truth, a book which is a required reading of all Fellows.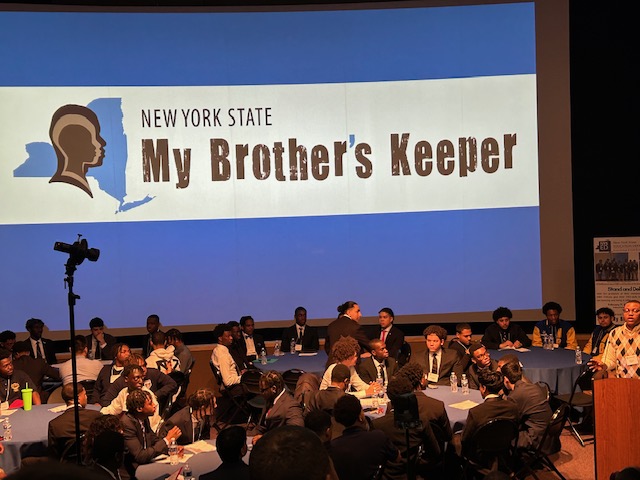 This inspiring day of fellowship also included the chance to use public speaking skills and share personal testimonies.  Fellows spoke to what the MBK program means to them and had the chance to hear from their peers across the state about what they are living and learning as a MBK member .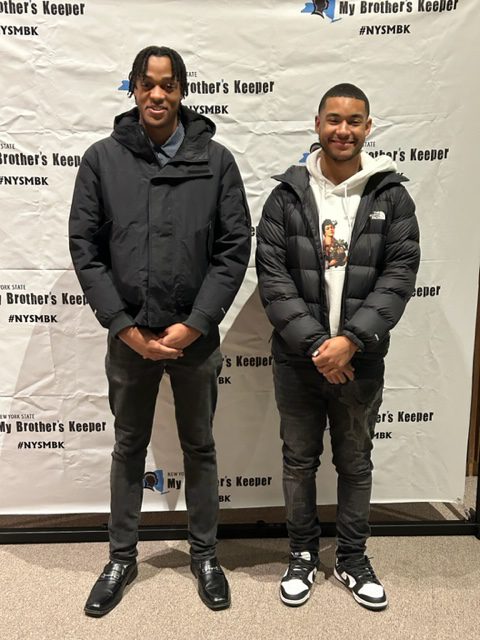 The two were featured in the Feb. 27 edition of It's Monday in Monticello, where Monticello Superintendent of Schools Dr. Matthew Evans interviewed the pair about their experiences with the MBK program. The video also contains footage of Dylan's speech at the Stand and Deliver event. 
 The Monticello MBK program was eligible to apply to the Fellows program because of its status as a MBK Community Network, which consists of a partnership between the Office of the Mayor and the School District's Superintendent. Monticello's MBK program was the 25th chapter in the state to become a MBK Community Network in October of 2019.