Monthly Events
Student of Distinction Award –  Held Wednesday After School (No After-School Library)
First Friday Films  –  The Class of 2020 sponsors a First Friday Film event in the library the first Friday of every month. The first one will be Oct. 5, 2018.
Contests
Cross County Reading Challenge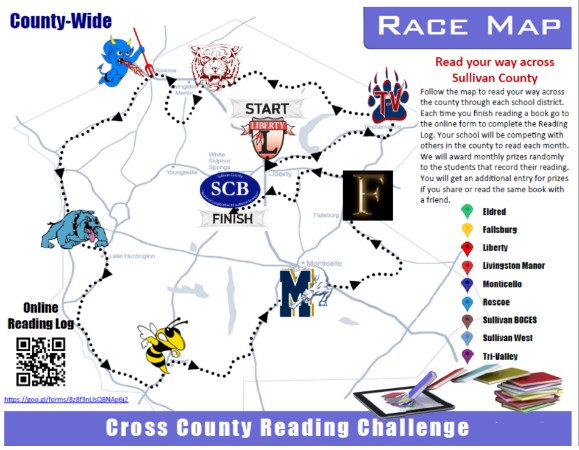 Every school in Sullivan County will be competing in an all-year reading challenge. Each time you complete a book, whether it is independent or teacher assigned, complete the form below.
Monthly prizes will be awarded randomly to students who record their reading. Additional prize entries are awarded if you share or read the same book with a friend. Monticello is the biggest district in the county so we need to read a lot more than the other schools to win. Check out some book lists to see what you might want to read this year! 
Click here and log what you read this year.
Click here to see how many books we have read as a county. And, see what other students are reading!  
Annual Events
March Book Madness 
Top-rated books face off in this NCAA style bracket challenge! Students all over the county vote for their favorite books until one comes out on top!  Don't forget to keep logging the books you read in the Cross County Reading Challenge which goes on all year. 
Deadlines to vote:
First Round:    Feb. 8
Second Round:  Feb. 22
Third Round:   March 8
Final Round:   March 22
Free Comic Book Day –    May 6, 2019