An update from the Monticello High School Trap Team: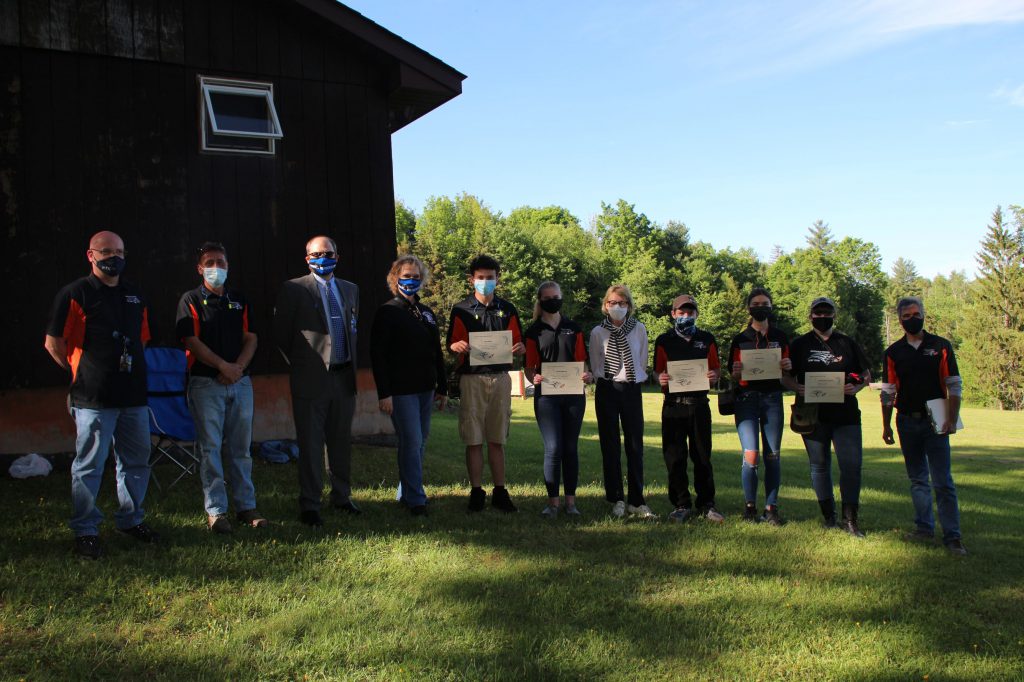 With only the State Tournament left on our schedule, the league has released final standings for the Spring 2021 Trap Season.   On a state-wide level, the New York State High School Clay Target League had a record number of teams and participants this spring.  A total of 1,693 student athletes on 103 high school teams across the state participated on teams for trap, skeet, 5-stand and sporting clays.  While we ended up 5th in our conference for trap shooting, we did have some outstanding individual team results: 
Top average (Male) – Jake Kelly 20.8
Top average (Female) – Kaitlyn Miller 20.5
Most Improved – Chelsea Walz
Coaches' Award – Cavan Leaney-Levenson (This special award goes to the athlete who we feel best represents a positive attitude, enthusiasm for the sport, and dedication to the team and school.  Congratulations Cavan!)
Michael Feltman was also recognized for not one, but two perfect rounds of 25 this season.
On a state-wide level, our own Kaitlyn Miller had an outstanding season and finished in the top 3 female shooters in our conference, and in the top 25 female shooters overall in New York State.  Way to go Kaitlyn!
Our exhibition shoot last Thursday was attended by School Superintendent Matthew Evans, School Board President Lori Orestano-James, and Assemblywoman Aileen Gunther.  All were impressed with our students' knowledge and performance.  
Next up is the State Tournament scheduled for June 12.  While we won't be traveling up to the state ATA fields in Syracuse this year due to COVID-19 restrictions, we will still make a day of it by shooting at our home range and submitting scores online.  Everyone competes at their own level (novice, JV, or Varsity) based on their season-ending league average.  Overall, it's been another great year (our 5th!).  See you at States!