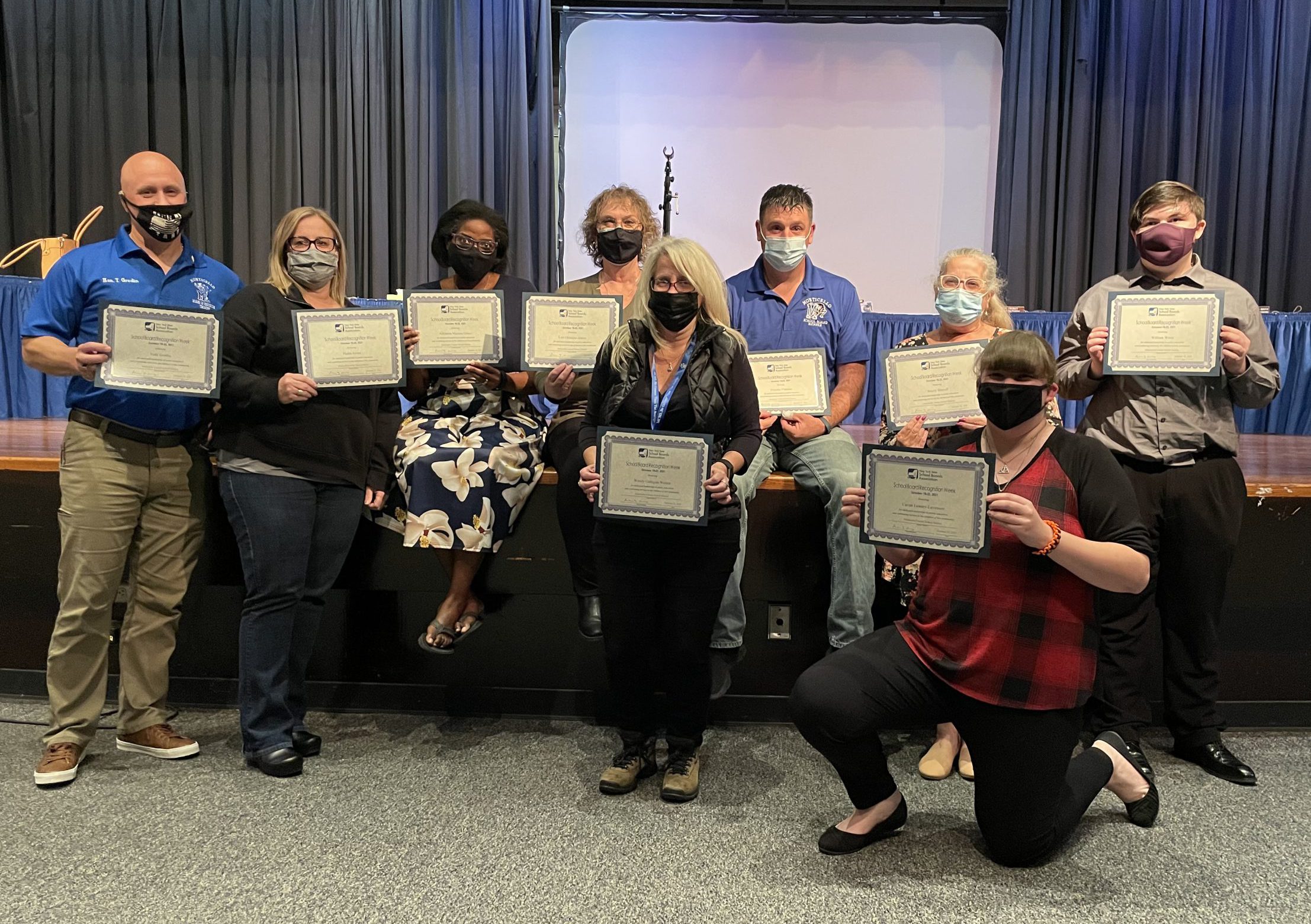 The New York State School Boards Association recognizes October 18 – 22 as School Board Recognition Week. This is a time to promote awareness and understanding of the important work performed by school board members. Monticello Central School District is joining all public school districts across the state to celebrate School Board Recognition Week to honor local board members for their commitment to Monticello and its children.
During the Board's Oct. 21 meeting, Superintendent of Schools Dr. Matthew Evans presented each member with a certificate and district bumper sticker as a token of appreciation. 
The key work of school boards is to raise student achievement by:
Creating a shared vision for the future of education

Setting the direction of the school district to achieve the highest student performance

Providing accountability for student achievement results

Developing a budget that aligns district resources to improve achievement

Supporting a healthy school district culture in which to work and to learn

And much more!
The members serving our district are as follows:
Lori Orestano-James, President
Timothy Crumley, Vice President
Wendy Galligan-Weiner
Todd Grodin
Jennifer Holmes
Helen Jersey 
Adrianna Mayson Greco 
Lynka Rivera
Stacey Sharoff
Cavan Leaney-Levenson (Student Board Member)
William Weiss (Student Alternate)
"It's an honor to recognize the work that these volunteers do, devoting many hours of service as they continue to strive for excellence, improvement and respond to the educational needs of our community," Superintendent of Schools Dr. Matthew Evans said. "We are so grateful for their hard work."
For more information about the MCSD Board of Education and a schedule of meetings, visit the Board of Education webpage.