Congrats Monticello Artists for your success in Sullivan County's 2022 Art Show!
Monticello students won 16 Artist Choice Awards, 12 Student Choice Awards and an award in each grade that was judged (7th-12th).
All awarded artworks will be at Gallery 222 for viewing until April 24.
Congratulations to all students and teachers for their hard work and successes!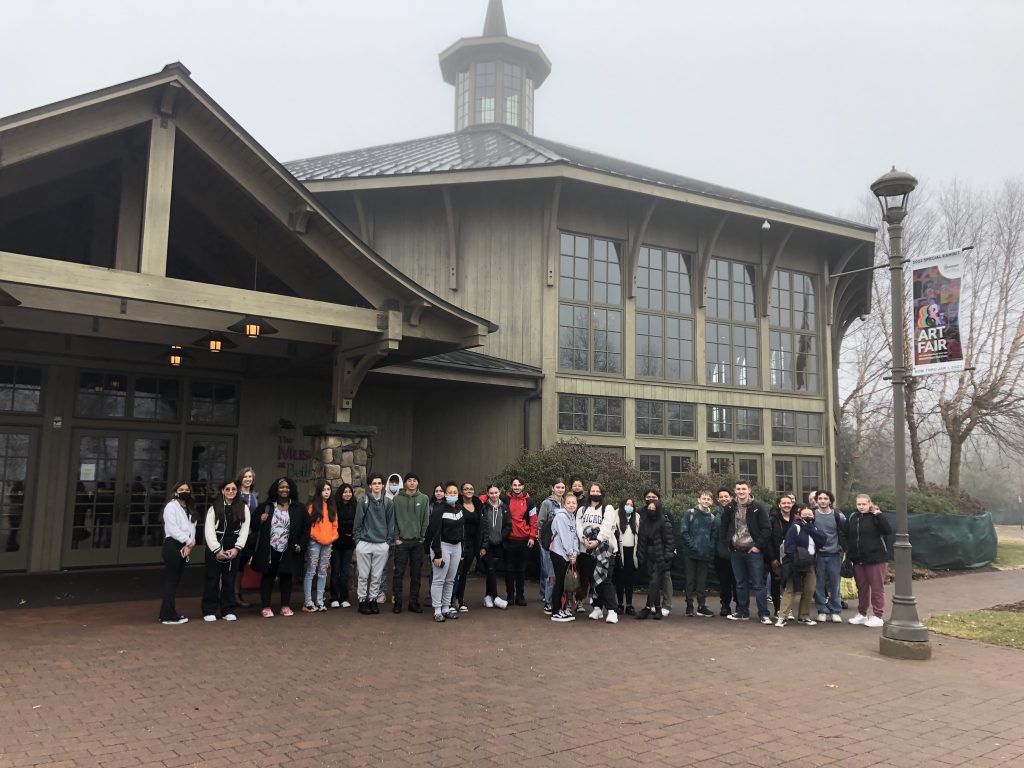 Lisa Collins, Artist Choice Award- Painting
Christian Dejesus, Artist Choice Award- Design
Isabell Fairfield, Artist Choice Award- Painting
Heidi Flores, Artist Choice Award-Black and White Drawing   
Anthony LaRusso, Artist Choice Award- Drawing  
Gryphon McElrath, Artist Choice Award- Ceramics
Aaden Mitchell, Artist Choice Award- Black and White Drawing
Sadie Mogel, Artist Choice Award- Painting   
Eduardo Salinas, Artist Choice Award-   Sculpture
Nicholas Shochi Anzuma, Artist Choice Award- Mixed Media and Painting
Jada Valentin, Artist Choice Award- Mixed Media   
Vanessa Vranich, Artist Choice Award-Painting   
Ella Werbalowsky, Artist Choice Award- Black and White Drawing   
Tashia Whidbee, Artist Choice Award- Mixed Media and Painting
Christian DeJesus, Student Choice Award -Design
Riley Ann Doss, Student Choice Award -Animation
Jennifer Huerta, Student Choice Award – Ceramics
Hannah McGruder, Student Choice Award – Black and White Drawing
Destanie Morris, Student Choice Award -Painting
Dayana Paredes-Trujillo, Student Choice Award -Drawing and Painting
Angela Roberts, Student Choice Award -Drawing
Erik Schark-Sanderson, Student Choice Award -Design and Printmaking
Ava Toledo, Student Choice Award -Ceramics
Ella Werbalowsky, Student Choice Award -Animation