Creativity and artistic talent were on full display at the 2022 Scholastic Art and Writing Competition. Monticello High School students did exceptionally well, winning multiple awards and honorable mentions.
Sophomore Nina Whidbee and junior Adelaide Dymond received Silver Key awards in the Drawing and Illustration category. Their works will be showcased at the Samuel Dorsky Museum on the SUNY New Paltz campus from Feb. 4-26 in the Fine Arts building. In addition, high school junior Ella Werbalowsky and senior Madison Ames-Shaw were awarded Honorable Mentions for their pieces, also in the Drawing and Illustration category.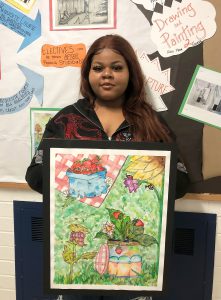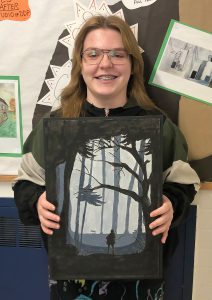 The MHS Visual Arts Department is very proud of these young artists and the creative voices they have developed. The department looks forward to following the journeys of these honored students, as well as all artists in the MHS school community as they continue to produce extraordinary works of art.